This Custom Porsche 962 Is a $2 Million Road-Legal Race Car That Hits 230 MPH
The Schuppan 962 is the greatest supercar you've never heard of.
The conceit of the cars racing at the 24 Hours of Le Mans used to be that they were really street-going sports cars painted up in racing livery. That was still the case when the Porsche 956/962 won the race seven time between 1982 and 1994.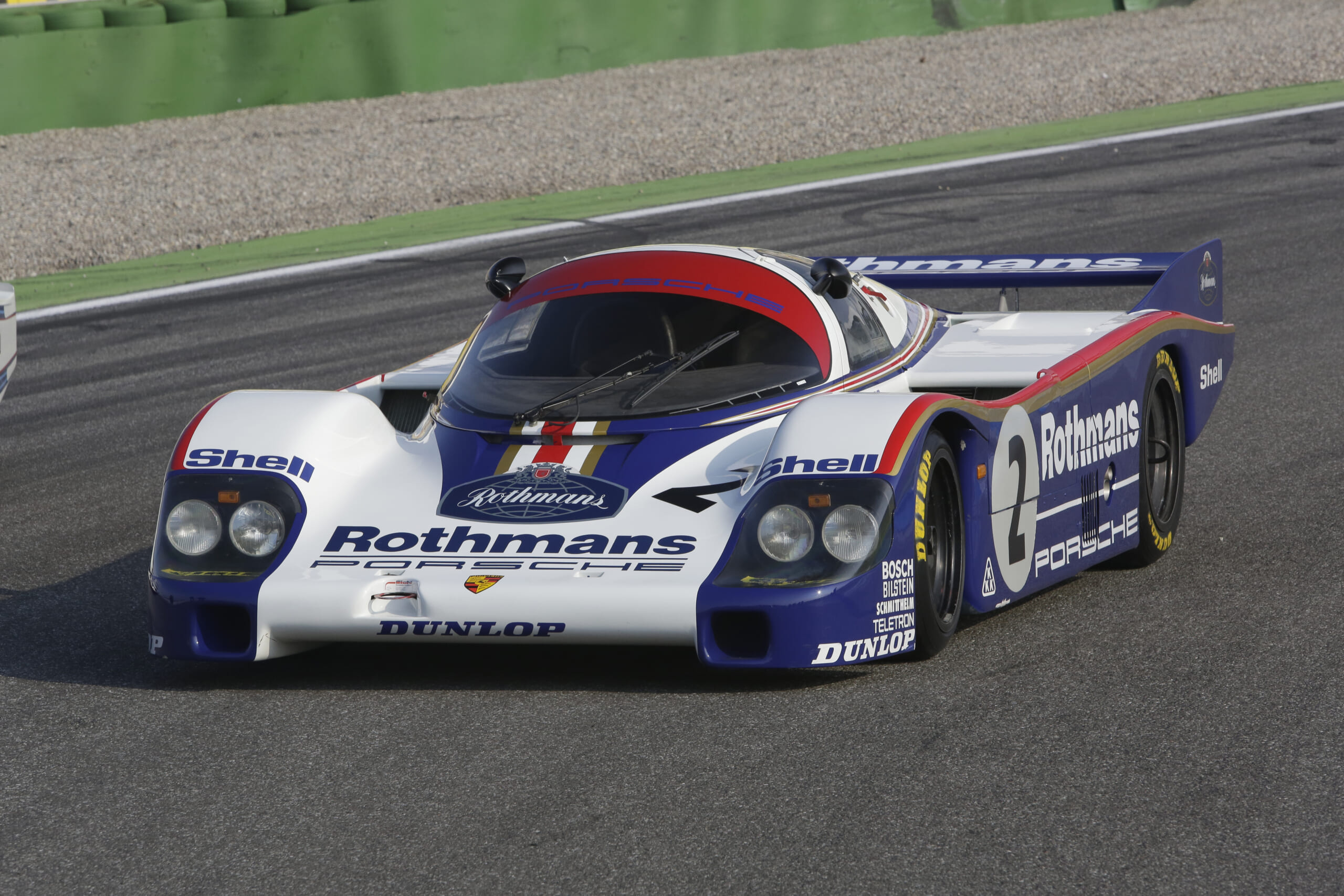 But producing street-legal versions of the 962 fell to shops like Schuppan and Dauer, which produced some of the earliest true hypercars when they adapted Porsche's Le Mans-winning design for road use.
The obsidian beast featured in the slide show is likely the best example of the breed: it is a zero-mile Schuppan 962CR, whose 600-horsepower 3.3-liter twin-turbocharged flat six is capable of propelling the car to 230 mph.
New, the Schuppan cost nearly $2 million, reports this car's current owner, Matthew Ivanhoe. Only six of the Schuppan 962s were ever built, so there is not much guidance available on the car's current value.
But the Mercedes-Benz CLK-GTR and Porsche 911 GT1 Strassenversion are similarly conceived machines from the same era, and they sell for $4-5 million for the Mercedes and $6-7 million for the Porsche, so those are valid guidelines for the 962CR, Ivanhoe says.
The cruel irony of owning such a perfect gem is that Ivanhoe can no more drive this car than you or I can. Its unique status is that it has never been driven, and its value depends on that. Hitting the road with this amazing machine would be like cracking open a bottle of Chateau Lafite, 1787: very costly.
But maybe someone with the bank account to own one undriveable collector's item could afford a second, slightly less valuable one that he could actually drive.
"I am tempted to do that," Ivanhoe acknowledged. "I'm quite tempted. Whether it is tracking down another Schuppan or just getting a race 962, I'm absolutely tempted to do that."
For now, Ivanhoe's mission is to spread the gospel of Schuppan 962CR, a supercar whose capabilities have been largely overlooked by history. "Because they were such low production and shrouded in secrecy, they never got the accolades they deserved," Ivanhoe says.
"There is something really special about what they represent at the time they existed."
If so many of us have overlooked the Schuppan 962, how did Ivanhoe get hooked on these rare cars? "There was a need for speed game that had a Dauer 962 and the idea of having a car that had no business on the street, but was, made it irresistible," Ivanhoe recalled.
So for now, that's still the only way that he, or we, can enjoy this amazing ride.
h/t: The Drive