Watch The Insane Tank Challenge That Lets Crews Crush Cars While Practicing For War
Talk about heavy metal.
U.S. Army photo by Spc. Nathanael Mercado via Flickr
https://www.youtube.com/watch?v=vxs5tcei26c
While Russian military aggression in Ukraine might be the material of flippant Tweet storms in some quarters, U.S. and European armies spent the weekend showing off their tank warfighting prowess at the annual "Strong Europe Tank Challenge" in Grafenwoehr, Germany.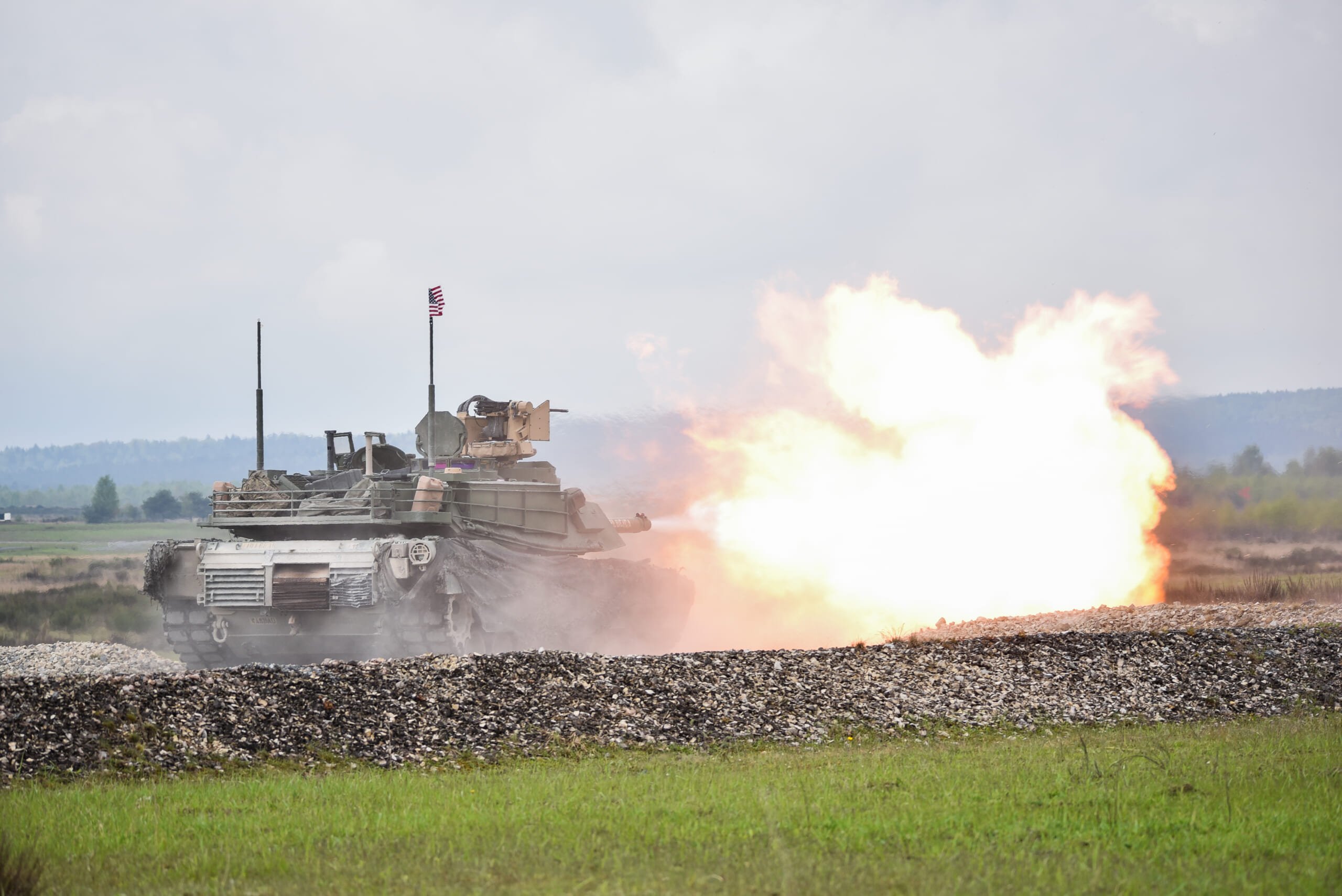 In more relaxed times the car crushing and obstacle courses would have been good fun, but the armored marksmanship contest took on increased significance, especially for teams from NATO allies like Ukraine and Poland that are either currently fighting Russian-backed insurgents or are in Russia's crosshairs.
This year's teams include tanks from Austria (Leopard 2 tanks), France (LeClerc tanks), Germany (Leopard 2 tanks), Poland (Leopard 2A5 tanks), Ukraine (T-64BM tanks) and the United States (M1A2 tanks).
They competed in events such as gunnery, spotting enemy tanks and discerning them from friendly armor (especially tough for countries like Ukraine fielding Russian-built tanks), operating while wearing chemical warfare gear, negotiating obstacle courses (both in tanks and on foot) and even handgun marksmanship, in case it comes to that.
"The competition is designed to project a dynamic presence, foster military partnership, promote interoperability, and provides an environment for sharing tactics, techniques and procedures," reported the U.S. 7th Army Training Command.
This year's winning team was from Austria, with Germany finishing second and the U.S. was in third place. The good part is that we're all really on the same team.