This Stunning Silver Bugatti Chiron Is A Bullet To The Brain
Get locked and loaded with the world's fastest production supercar in a steely new color.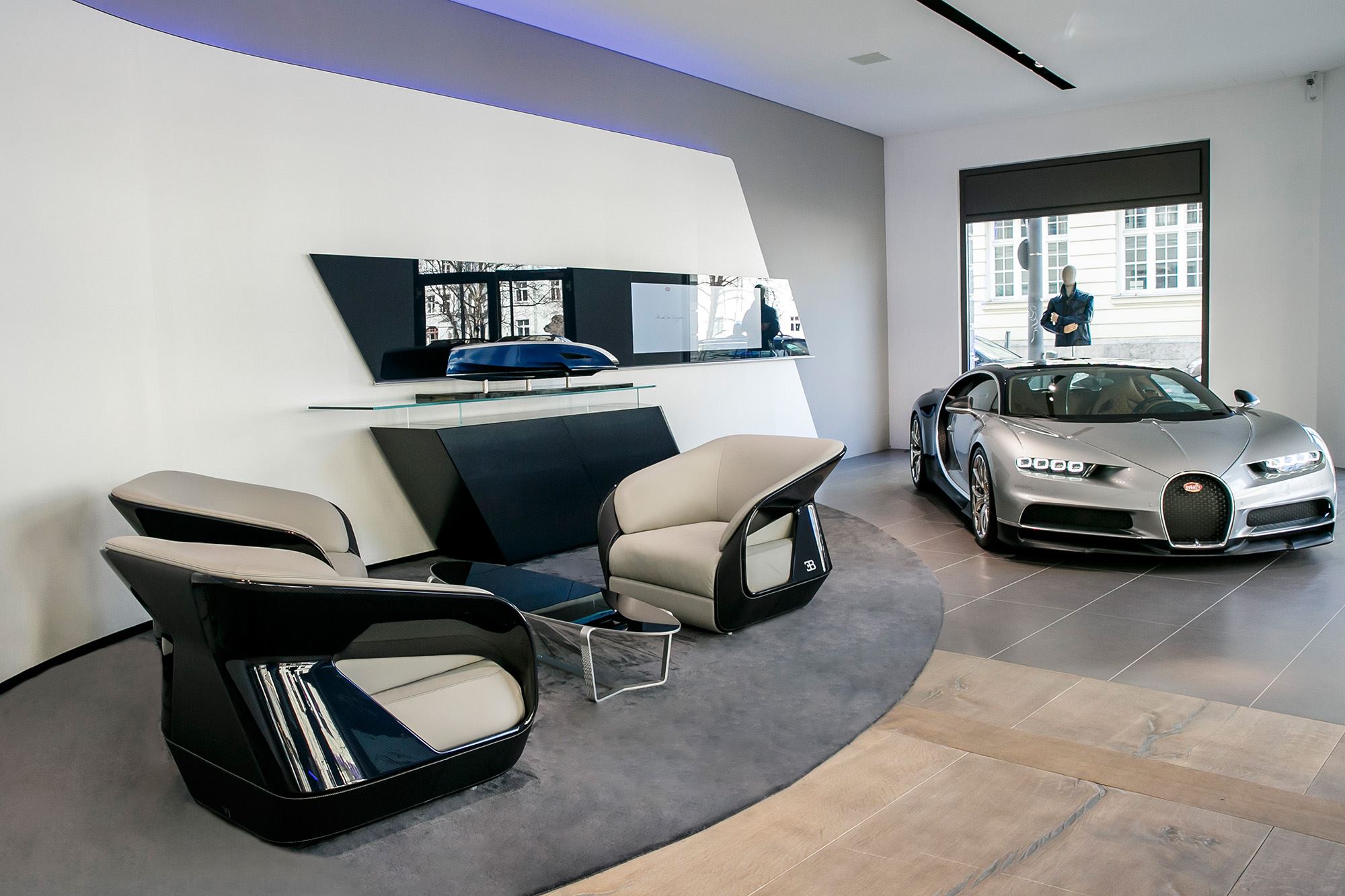 The world's most powerful, fastest, luxurious and exclusive production super sports car – aka the $2.6 million Bugatti Chiron – has wowed us at every turn of its 1,480 hp thrusters.
So far we've seen it in blue and black, and now a two-tone silver and black version of the 260 mph beast has surfaced in the marque's Munich showroom and boutique, owned and operated by German exotic car retailer Dörr Group.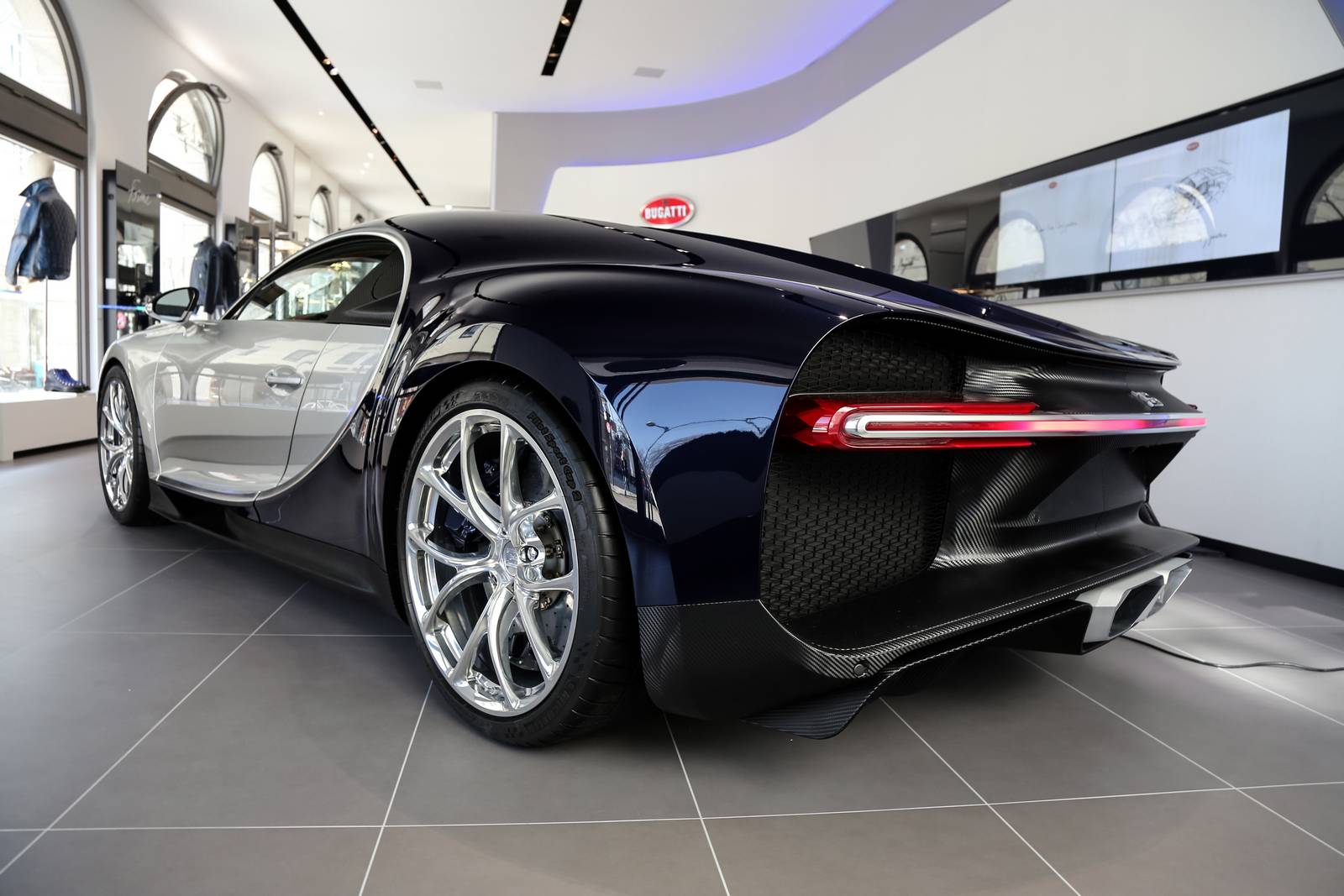 The design of the showroom features Bugatti's new blue and white theme echoing the lines of the cars with product information, Bugatti-branded clothing and scale models displayed like fine art.
At the showroom customers can also place an order for one of the 500 Chirons being sold (though the number gets smaller every day) and customize their car via the in-store configurator, choosing paint colors and finishes, upholstery, dash and instrument panel trim, wheels and more.
Tough decisions to be made for sure.