This Superyacht With a Helipad and Submarine Is Ready For Deep-Sea Adventure
The "Game Changer" lives up to its name.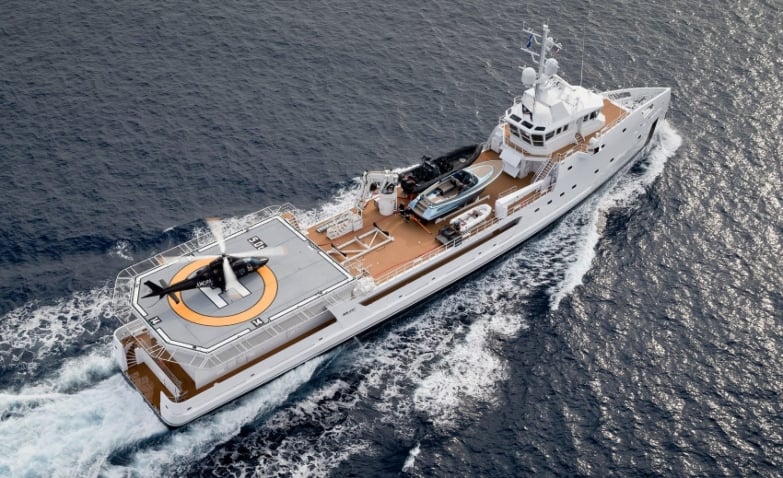 DAMEN
Some of the most gorgeous superyachts are still in the concept stages. Attractive as the renderings of those magnificent ships may be, they won't exist until commissioned—and sadly, some never are. The Game Changer, however, is as real as it gets and it looks like an ocean explorer's dream boat.  
This is the fourth 70-meter range Yacht Support ship from Dutch designers Damen, and it was purchased by an owner who, according to Robb Report, "wanted a vessel that could literally journey to the far corners of the earth."
The Game Changer was launched in 2017 out of Damen's shipyards in the Netherlands and was sold not long after she appeared at the Monaco Yacht Show. Then she headed back to the Netherlands to for some major modifications that ramped it up into the epic ride zone. 
New guest and crew areas were built into the living area. A custom dive center and further tweaks that make the ship Arctic and Antarctic ready were added over what owners rep Mike Rouse called "a long and intense period of work." 
One of the superyacht's most fascinating features: a research submarine capable of diving 3600 feet. That's in addition to the Falcon remotely operated vehicle (ROV), which further extends Game Changer's ability to make new discoveries .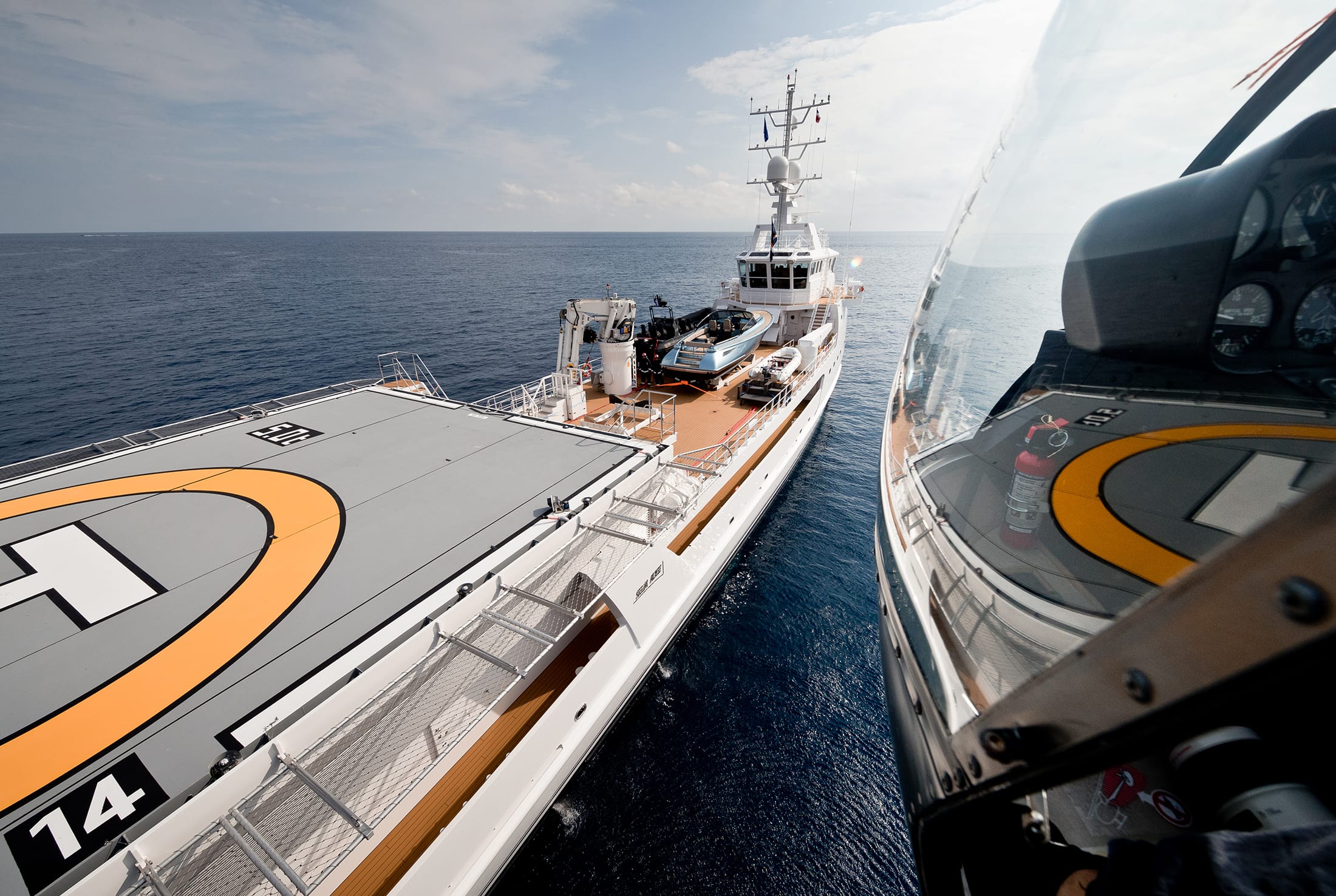 The ship has its own Airbus helicopter for over-land missions, and it's equipped with an 8k camera for astounding hi-def footage made in flight. 
While this is an explorer's vessel through-and-through (vacation getaway yachts aren't Antarctic certified), it's also a fascinating example of just how posh even practically-intended superyachts can be. 
That said, if a look at that spaceship-like navigation control board doesn't also lead to daydreams about grabbing the reins of this beast and riding her out to sea, maybe it's best to stay on land.