The Suzuki Jimny Is Making a Comeback
The cult classic Japanese light SUV is back and better than ever.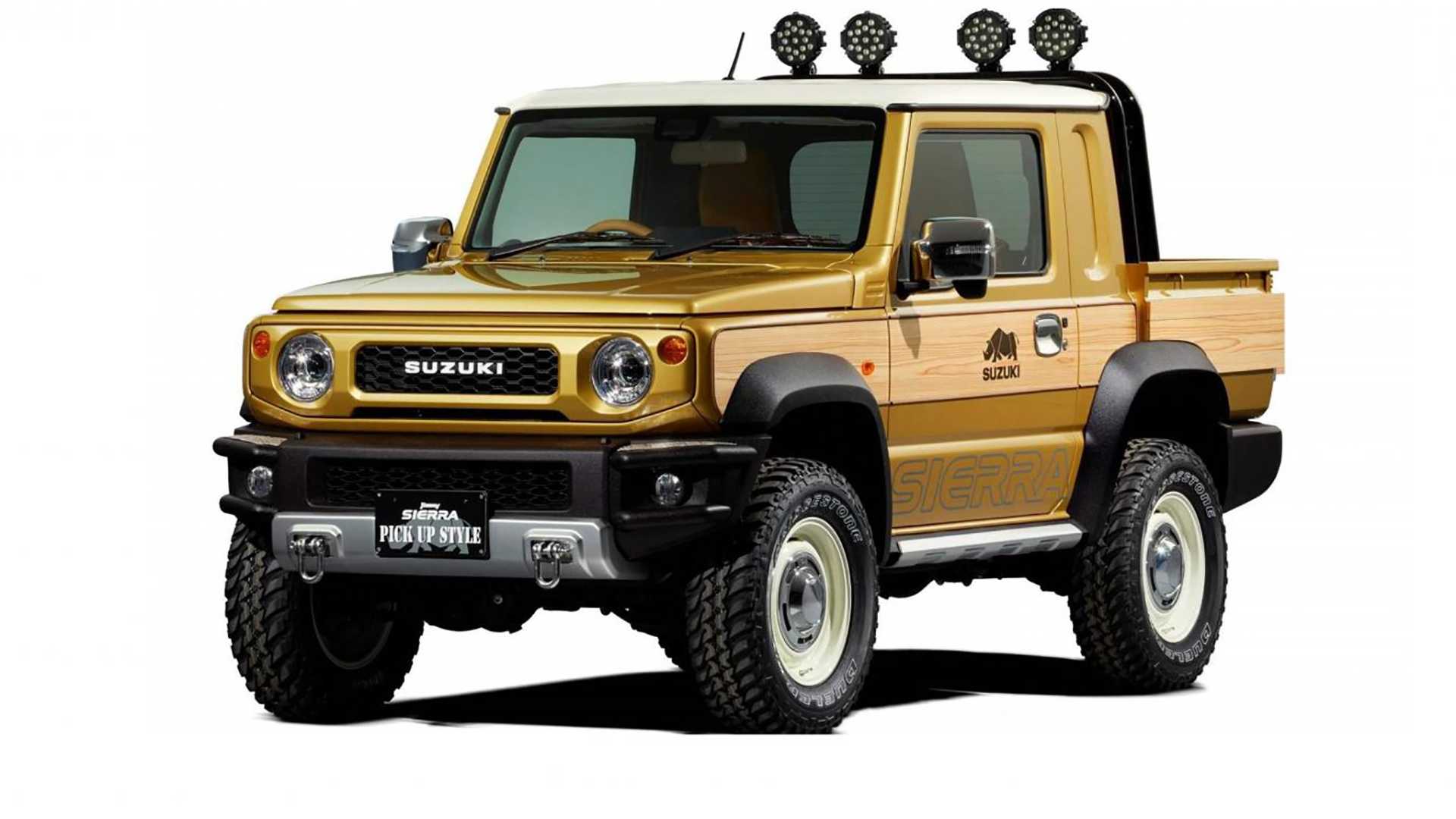 If you're already vexed because the Suzuki Jimny isn't sold stateside, stop reading now. 
The Japanese automaker unveiled a pair of Jimny concepts to be shown at the Tokyo Auto Salon. The "Jimny Sierra Pickup Style" is an upgraded version of the light SUV that amassed a cult following during its production run in the U.S. with the addition of a flatbed, lift kit and retro grille. 
The second, the "Jimny Survive," is an off-road ready version of what Americans will recognize as the Suzuki Samurai. 
Motor 1 has further details: 
It packs a raised ride height and knobby tires. Up front, there's a steel bumper with an integrated winch and tow hooks. Guards protect the headlights, and pieces of diamond plate steel adorn the front and rear fenders.

The roof rack appears to double as an exterior roll cage with bars that attach at the base of the A-, B-, and C-pillars. The recovery boards on top of the Jimny should help in case the SUV gets stuck.
But even more exciting than these stock concepts is a totally custom job by Wald International. This "Black Bison Edition" is based on the 2018 Jimny, and has an uncharacteristically aggressive aura thanks largely to a murdered-out paint job. 
The body has been refitted with a twin-scoop hood, fenders, front grille and bumper. Bulkier fenders were also added to make room for off-road tires, and a menacing set of red-and-black rims tops the build off. 
Which Jimny are you feeling the most?