This 'Terminator: Salvation' Motorcycle Is a Working Ducati You Can Actually Ride
Talk about a killer bike.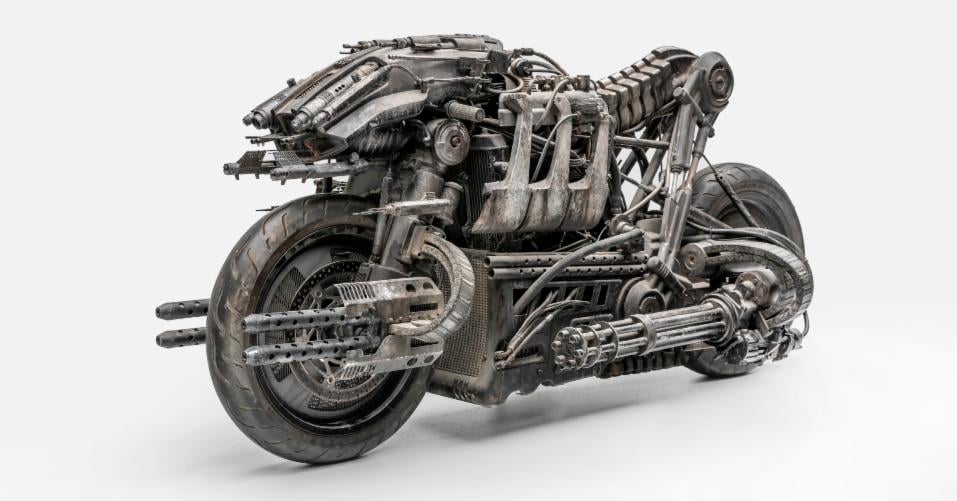 Petersen Automotive Museum and Ted 7
Badass bikes are practically a staple of the Terminator franchise—who could forget the Harley-Davidson "Fat Boy" that Arnold Schwarzenegger's time-traveling cyborg steals in the opening scene of T2? This post-apocalyptic beast from Terminator: Salvation, however, is the baddest of them all. 
At its core, the so-called "Moto-Terminator" is actually a Ducati Monster 1100 S that designers Martin Laing and Victor Martinez transformed into a two-wheeled weapon. 
In the movie, a duo of the autonomous machines chase down resistance fighters John Connor (Christian Bale) and his future father (Anton Yelchin)—watch the scene below:  
On set, the "Moto-Terminator" was actually piloted by a stuntman, but the sawed-off handlebars and crazy amount of mounted guns made it difficult to ride, Robb Report notes.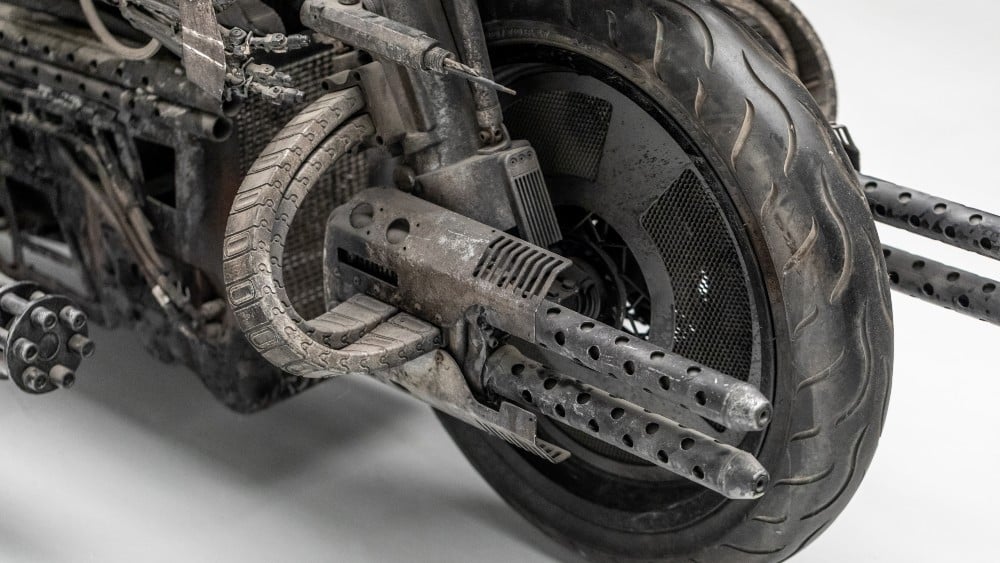 Beneath all of those bonkers mods are the Ducati's original tires and 1078cc, 95-horsepower L-Twin engine. That means it's technically still drivable, but we have a feeling that staff at LA's Petersen Automotive Museum, where the Moto-Terminator is on display as a part of the Hollywood Dream Machines exhibit, would frown upon a joy ride.  
We'll have to see if another menacing motorcycle appears in Terminator: Dark Fate when the T2 sequel hits theaters on November 1.