This Concept Imagines What a Tesla Pickup Truck Might Look Like
Love it or hate it?
Emre Husmen
Elon Musk has long entertained the idea of making a Tesla pickup truck, but until the Tesla CEO actually green-lights one, it's up to artists like Emre Husmen to imagine what it might look like.
The Turkish designer dreamed up several intriguing concept images of a so-called "Tesla Model P" in multiple colors, and it's clear that he's a big fan of the groundbreaking EV company. 
The shape of the grille-free front end clearly takes inspiration from Tesla's Model X SUV, while the truck's roofline has the same streamlined lines found on every other member of the Tesla family, from the Model 3 to the forthcoming Roadster.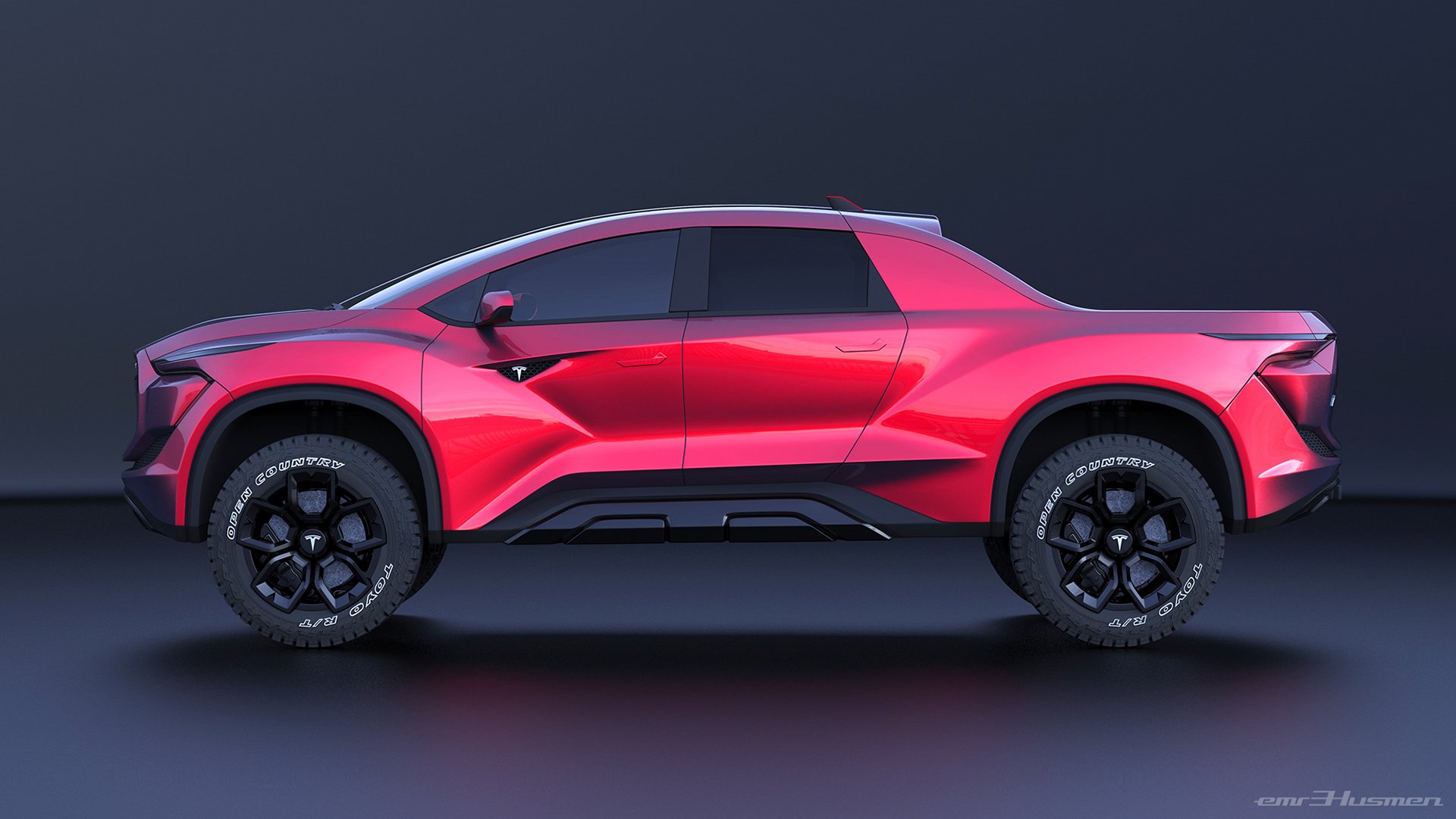 That's not to say that Husmen didn't take some crucial creative liberties by adding Lamborghini-like angular paneling and what appears to be a serious amount of clearance. 
Musk once tweeted that a Tesla pickup would have "crazy torque" and endorsed this artist's wild rendering of a striking, hammerhead-style design. 
What would you love to see in a Tesla pickup truck? I have a few things in mind, but what do you think are small, but important nuances & what would be seriously next level?

— Elon Musk (@elonmusk) June 26, 2018
Whether the inevitable Tesla truck will more closely resemble that rendering or Husman's new "Model P" is anyone's guess. 
Meanwhile, we're still waiting for those 1,000-horsepower electric Tesla big rigs that were supposed to hit the road this year to be unleashed on America's highways. 
But is it looking likely that Tesla will one day produce an eye-popping pickup? Truck, yeah.