Tesla Aims For Mass Appeal With $35,000 Model 3
Elon Musk promises "at least" 215 miles of driving range with his latest electric car.
Serial entrepreneur Elon Musk unveiled the long-anticipated Tesla Model 3 electric sedan at the pioneering EV maker's Hawthorne, California design headquarters, vowing "you will not be able to buy a better car for $35,000, or even close."
The company's aim with the Model 3 is to build a high-volume electric car at about the cost of an average-price new internal combustion vehicle and to begin deliveries by the end of 2017. Acknowledging his past over-optimism on delivery promises, Musk chuckled, "I do feel fairly confident it will be next year."
Customers are ready now, as evidenced by the fact that in the first 24 hours of order-taking, 115,000 people placed $1,000 deposits on Model 3s. Those drivers will receive cars with an EPA driving range of at least 215 miles, Musk said. "I want to emphasize, these are minimum numbers; we hope to exceed them."
As with the existing Model S sedan and Model X SUV, acceleration will be brisk. The base car will reach 60 mph in less than 6 seconds, he told the audience. And as with the existing models, customers will be able to upgrade to better performance. "Of course, there will be versions of the Model 3 that go much faster," Musk said.
Those upgrades will add cost, but the base car will include all the hardware needed to later upgrade to full Autopilot driving capability, Musk emphasized. Further, the Autopilot collision-avoidance features will be enabled, whether the customer splurges on Autopilot convenience software or not. "Even if you buy it with no options at all, this will still be an amazing car," he said. 
There is seating for five inside the compact-class-sized car, though Musk says that rear seat comfort is enhanced by the extension of the rear window to stretch over the heads of back-seat passengers, providing them with the same panoramic effect as enjoyed by front-seaters in the Model X.
The Model 3's bluff front styling generated immediate discussion, with the question of whether the production version would be such a departure from convention. Tesla designer Franz Von Holtzhausen has established this style as a signature, going back to his days at Mazda, so it seems likely that he would press for this to be included in the production model.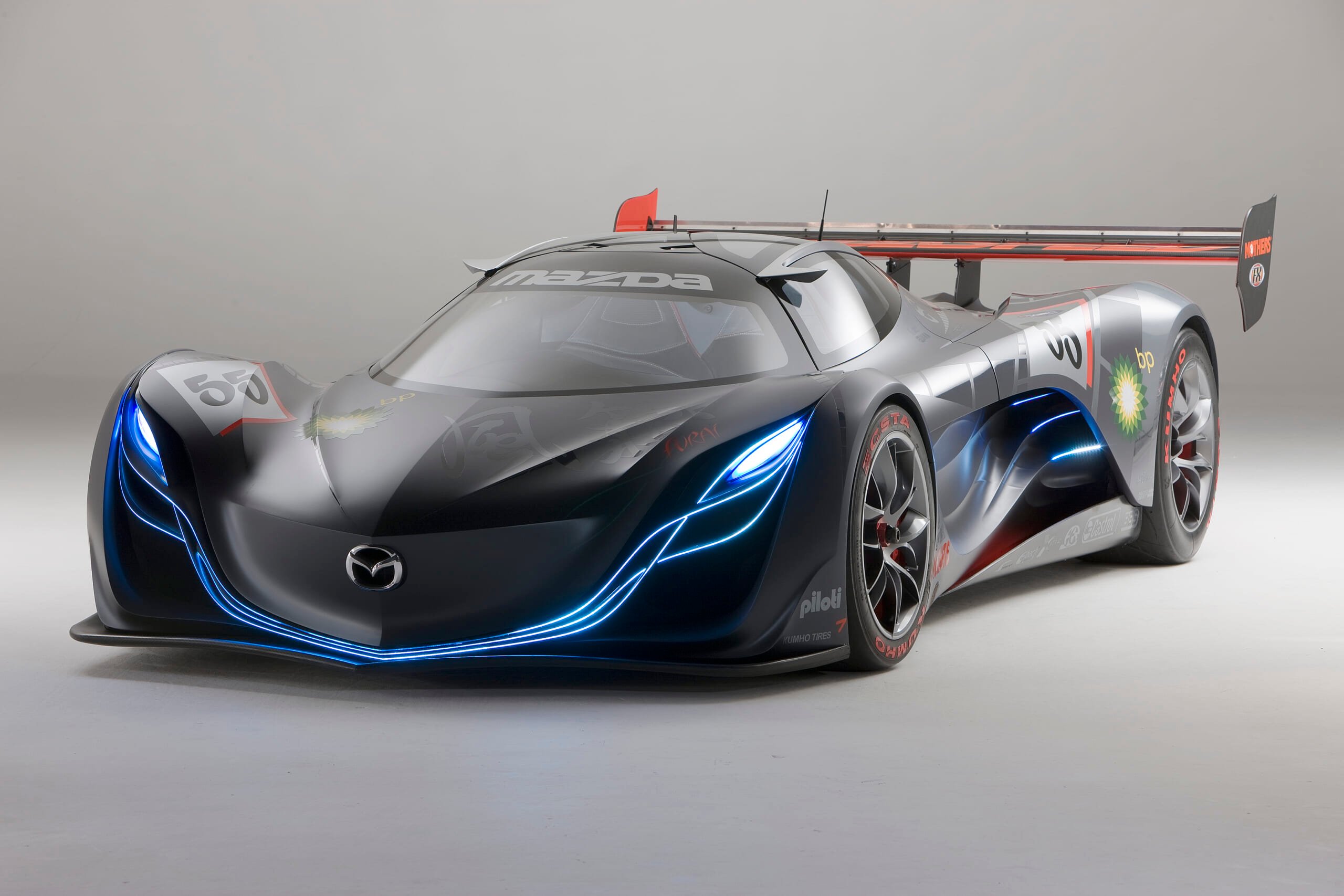 All Tesla customers will enjoy expanded access to the company's Supercharger network of free quick-charging stations. Their number stands at 3,600 today, but Tesla will double that to 7,200 Superchargers worldwide by the time it plans to start delivering Model 3s at the end of 2017.
For more of Musk's pronouncements, watch the video of the announcement here:
" tml-embed-width="500″ tml-embed-height="281″ tml-render-layout="inline
For the latest car news, follow @MaximRides and Dan Carney on Twitter.