This Super Rare Porsche Spyder Can Now Be Yours
Only 90 of these classic beauties were ever built.
Credit: Remi Dargegen/ RM Southeby's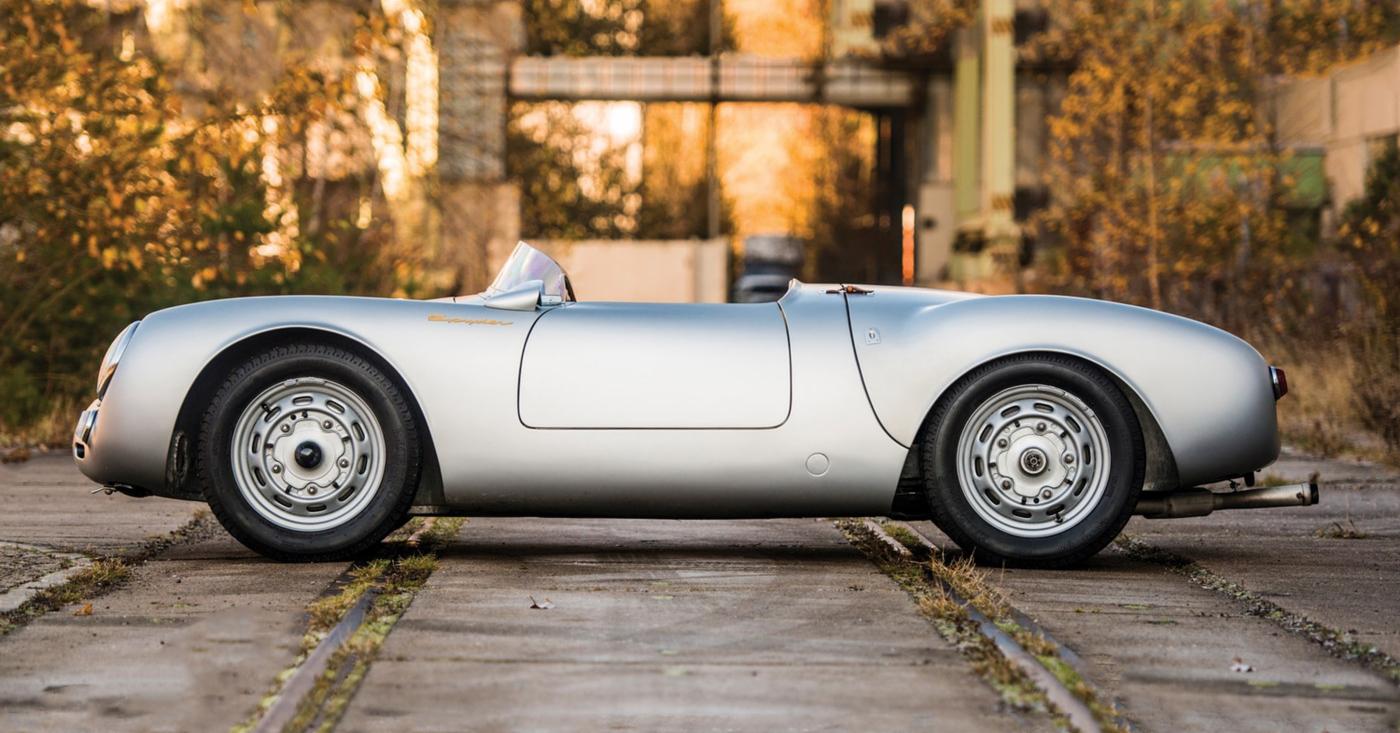 There's plenty to love about Porsche's newest offerings like the upcoming all-electric Taycan or next year's 911. But the most expensive Porsches are the classic collectibles like this 1956 550 RS Spyder that's set to hit Sotheby's auction block in Paris.
Equal parts race car and work of art, the 550 RS Spyder is a prime example of vintage Porsche engineering, design and style. Topless with big curves and minimalist streamlining on the body and in the gut, this was a driver's car and the height of German performance in the era.
There's also some fascinating history attached to this particular vintage of Porsche. James Dean's 550 RS Spyder—the one that he died in—has been deemed cursed by historians. 
Curse or not, celebrities still love these rare, classic cars. Jerry Seinfeld sold his blue 550 for $5.3 million. Pharrell grabbed one recently and Ralph Lauren added one to his world-renowned car collection too.
With a 1957 model having gone for $4.9 million earlier this year at Sotheby's Monterey, the final price when the gavel falls at the Paris auction in February 2019 could be well over $5 million. 
The ghost of James Dean costs extra.