The 2019 Ducati Multistrada 1260 Enduro Is The Ultimate Adventure Bike
No pavement, no problem.
Credit: Ducati
Ducati is internationally known for making sleek, sexy, powerful motorcycles that tear up roads and tracks. Now the Italian bike maker has set its sights on off-roading adventures with the introduction of their 2019 Multistrada 1260 Enduro.
That's right, harnessing the power of 158 horses in its V-Twin 1260 cc engine with a six-speed transmission, the upcoming Multistrada Enduro is finally getting the upgrades Ducati has pushed to the rest of its Multistrada line and it's meant to take them places where asphalt never reached.
To accomplish this feat, the Enduro is built on bigger wheels and a redesigned chassis that allows for easier maneuvering at low speeds. The 2019 also integrates Ducati's Skyhook Suspension Evo system for better handling whether the Enduro is on or off-road.
There's also a stunning amount of tech built into the 2019 Enduro. In terms of creating a better, safer ride, there's the Bosch cornering ABS system, eight-level adjustable traction control, two-way quick shifter for faster up or down shifting, four options for riding modes and vehicle hold control for uphill starts.
With all that tech making for a better ride, Ducati has also packed the 2019 Enduro with innovative niceties which include a 5" color multimedia capable HUD for smartphone integration on the handlebars, a remote starter, cruise control and an LED lighting array. All come together to give the Enduro a slew of unexpected creature comforts for a bike that's meant for roughing it.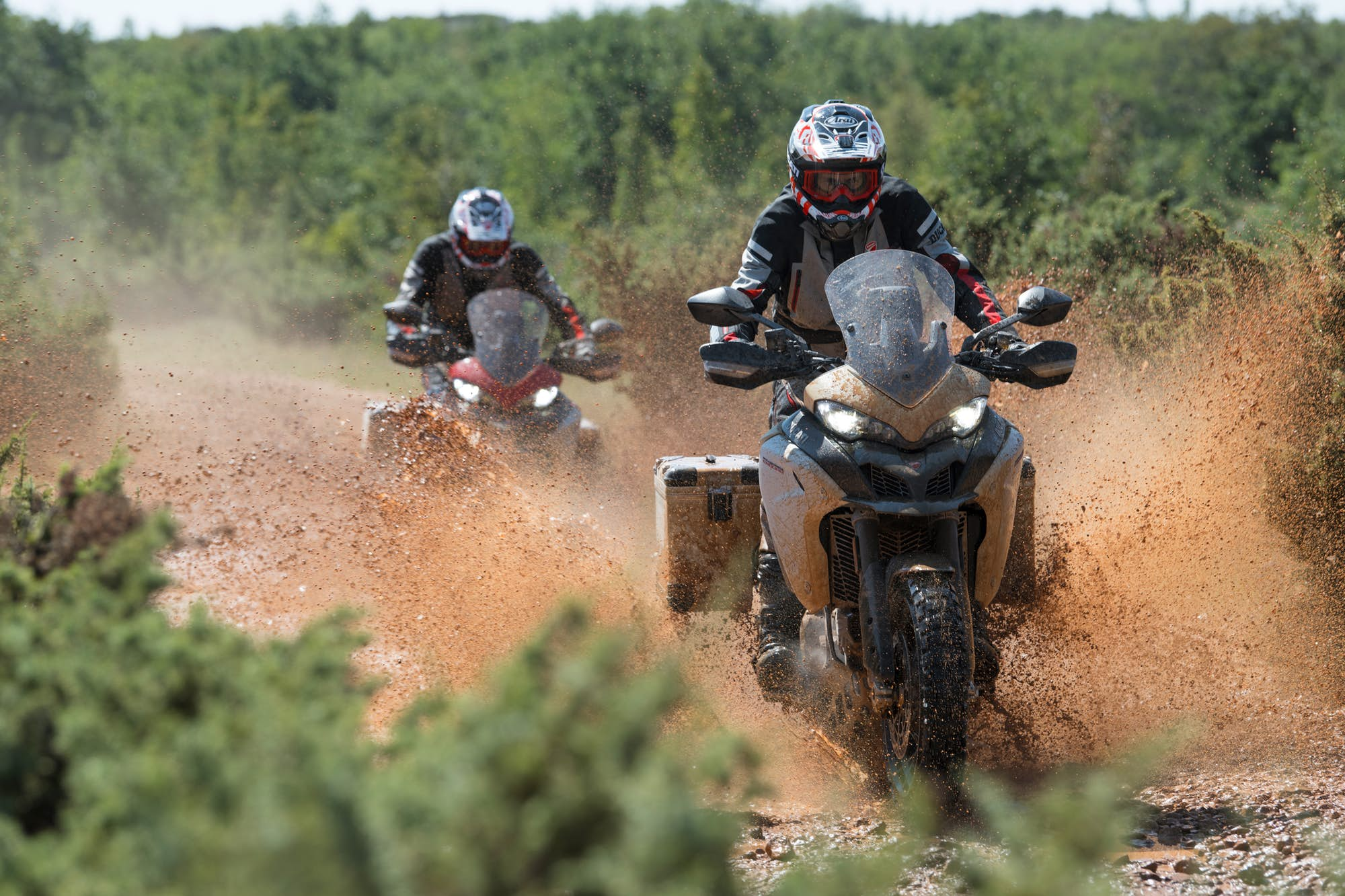 That's the greatness of this particular Ducati. It doesn't make trade-offs. The 2019 Multistrada 1260 Enduro is ready to handle anything in its path. Whether that path is a smoothly-paved road to your job or a dirt road up the side of a mountain for a weekend adventure is entirely up to you.