The Brabus 900 Crawler Is a 900-HP, AMG-Powered Dune Buggy
Forget supercars–Brabus is now building super buggies.
Brabus is using Mercedes-AMG power in a vehicle class that the German marque surely didn't anticipate: custom dune buggies.
Like other uptuned based supercars and G-Wagons in the German tuner's 900 series, the 900 Crawler runs an AMG twin-turbo V8 that Brabus has bumped up in displacement from 4.0 to 4.5 liters to achieve 900 horsepower, enough to hit 62 mph in 3.4 seconds. Torque and top speed have been limited to 774 pound-feet and 100 mph for good reasons relating to its purely off-road purview.
As Motor 1 points out, the 900 Crawler rides on a custom tube frame and boasts a towering 20.8 inches of ground clearance, surpassing the G-Wagon's (9.3 inches), Ford Bronco's (11.6 inches) and Jeep Wrangler's (10.8 inches) two-fold or more. That height is achieved thanks to portal axles connected above the forged gunmetal wheels' center point, while height adjustable struts offer 6.3 inches of travel.
Thanks largely to the oversized powerplant, the 900 Crawler is a heavyweight dune buggy that tips the scales at 4,550 pounds without gas in the tank. But that's not for a lack of weight saving measures—it has no windshield or doors, and the scooped hood, roof, fenders, side skirts, and spoiler are all made out of carbon fiber.
While the experience behind the wheel is going to be wilder than anything else in Brabus' portfolio, the brand still fitted componentry found in its luxe supercars.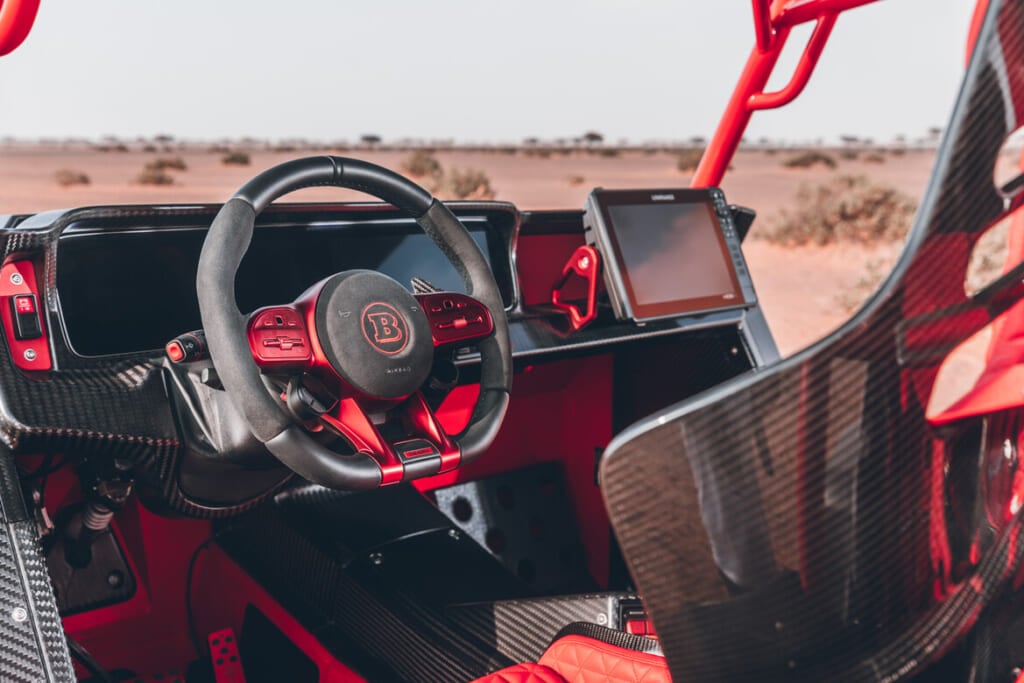 Full carbon fiber racing seats are clad in red weather-resistant Silvertex and embroidered with Brabus logos, and the steering wheel is finished in a mix of Alcantara and leather. Red anodized aluminum was used for the pedals, footrests and the mounts for a cutting edge GPS navigation system, which sits in-front of the passenger and can be uploaded with an array of digital maps.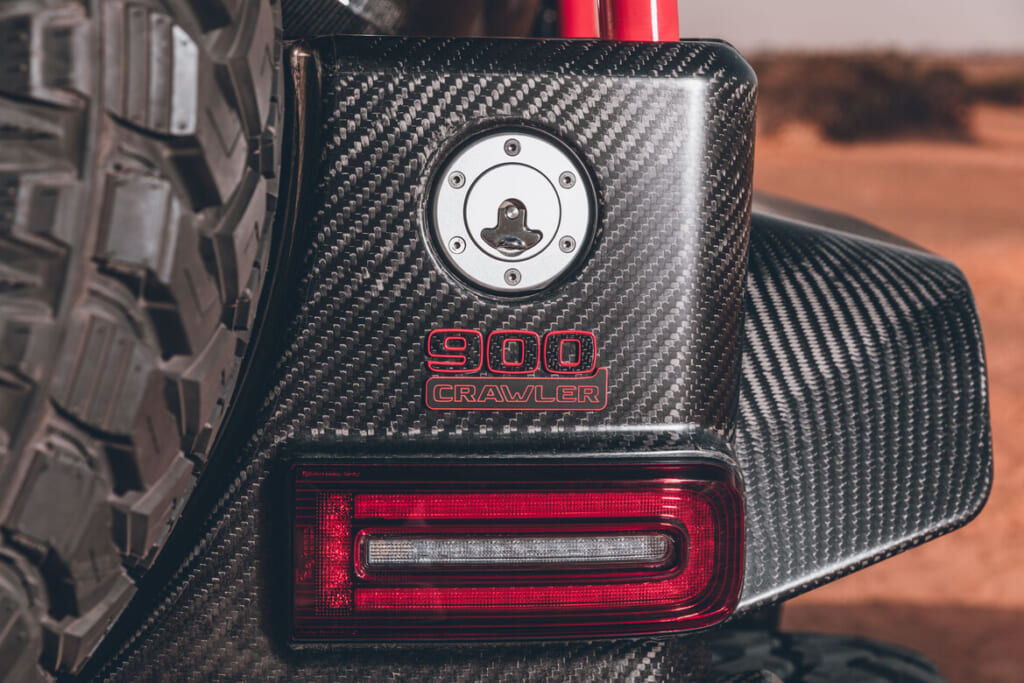 Brabus will also throw in an two-way intercom and four carbon helmets with purchase, which is appreciated given the absurd $787,000 price tag. Only 15 will be produced at a rate of five per year through 2024.