The Brabus P900 Rocket Edition Transforms Mercedes G-Wagon Into 900-HP Beast
G-Wagon perfection.
Mercedes-Benz's G-Class, known simply as the G-Wagon, merges luxury with off-road prowess like nothing else on the market. The current Mercedes-AMG G63 flagship borders on perfecting the luxe-and-tough duty, but that didn't stop Brabus from making it even better.
Limited to just 10 examples, the Brabus P900 Rocket Edition's name hints at the upgrades bestowed by the German tuner. AMG's V8 engine, viewable through a new "PowerView" hood, is bored out from 4.0 to 4.5 liters, equipped with new forged pistons and better turbos, and remapped for injection, ignition and boost pressure control, Motor 1 reports. The result is 900 horsepower—up a massive 315 hp from stock—good for a top speed of 175 mph and a supercar-worthy 62-mph sprint time of 3.7 seconds.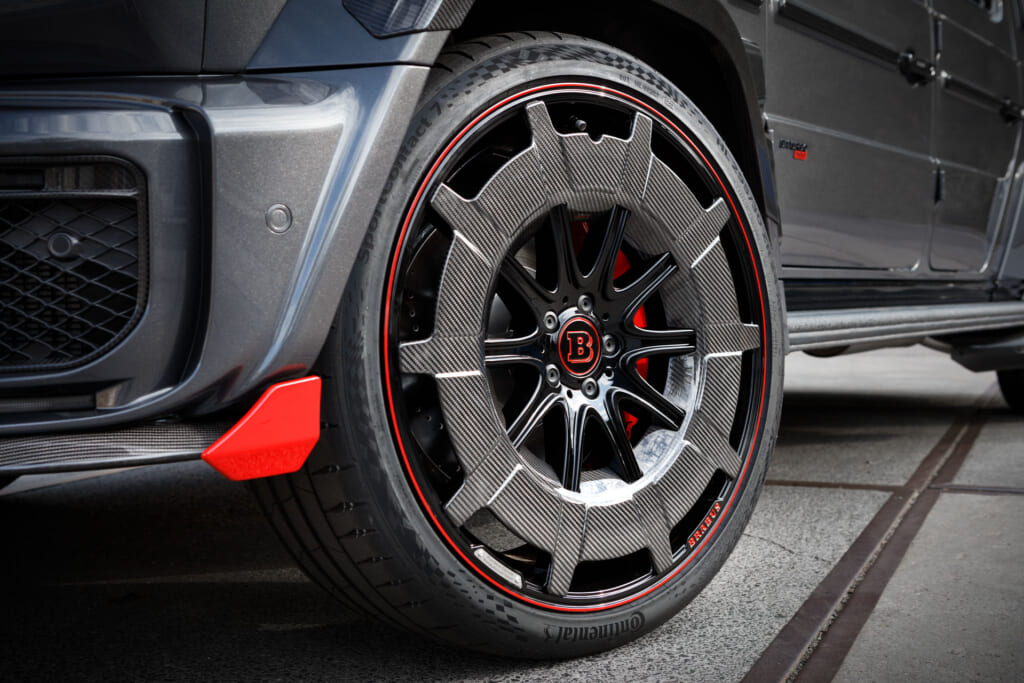 It rides on 24-inch BRABUS Monoblock Z "Platinum Edition" rims finished in a "Black and Bold" colorway and sports a carbon pickup-style body accentuated by a Brabus rear diffuser, "Rocket Red" side flaps, and "Rocket Launch" ambient lighting that emanates from a carbon front grill and the active exhaust system, to name just a few of the bold body mods.
Inside more of the namesake Rocket Red appears alongside black leather on "Seashell Diamond" quilted seats while also highlighting over 206 individual cockpit elements, including trim panels, handles, switches, speaker covers as well as air vents.
Visit Brabus' website to learn more or place an order for one of the 10 Brabus P900 Rocket Edition examples.