Here's An Exclusive Look at A Custom Motorcyle Bible
'The Build' is an encyclopedia of awesome two-wheeled wonders.
For your viewing pleasure we present an exclusive sneak peek at The Build, an amazing new art book due out June 1st from Octane Press that's an encyclopedia of the country's coolest custom motorcycles, and the master craftsmen who create them.
Author Robert Hoekman Jr sought creative wisdom from the most revered custom motorcycle builders working today to "fuel a comprehensive journey through the build process, from concept to kickstart."
From theories on how beast to build a beautiful beast to shop secrets that each atelier keeps close to its leather vest, The Build is right there with each mechanical genius, getting the greasy goods.
The rogues gallery runs the gamut from famed builders like Deus Ex Machina to one-man operations hoping to create the new custom-built sensation.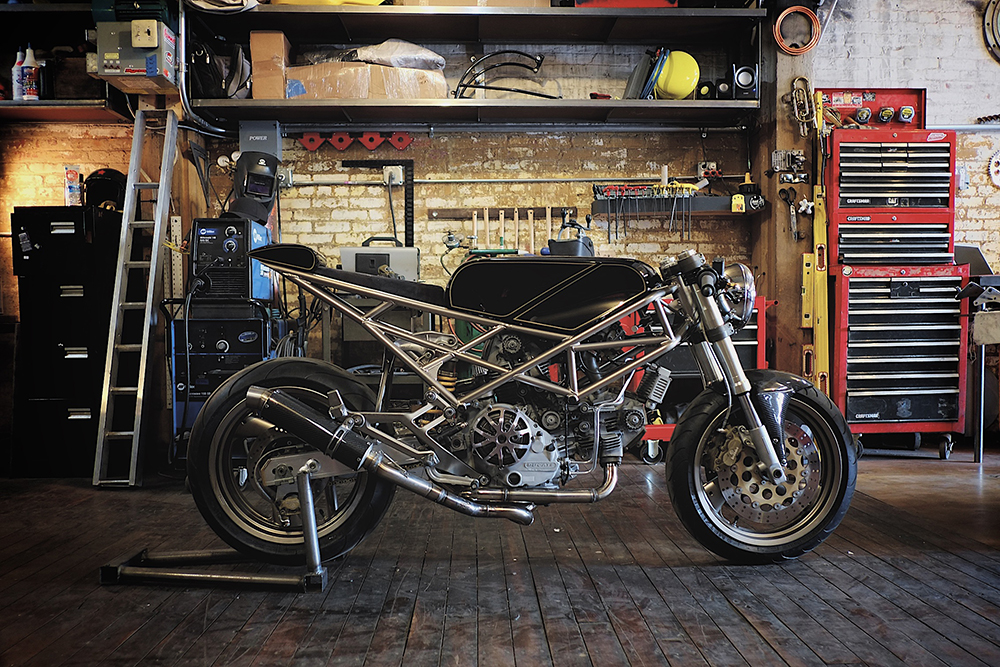 There are over 150 compelling photographs in the 192-page book, with each machine treated as a work of art and the whole a sort of blueprint to building the perfect custom bike.                   
Features are American masters such as John Ryland (Classified Moto), Alan Stulberg (Revival Cycles), Jared Johnson (Holiday Customs), Jarrod DelPrado (DP Customs), and the legendary Max Hazan (Hazan Motorworks), all mavericks of a sort who shook up the custom motorbike world.
From design principles and online resources to tips for scoring the ideal "donor bike" and other important fundamentals, The Build can actually help get you started on your dream of creating a custom menace of your own.
Or just enjoy it as a near-perfect piece of bike porn….