Lamborghini Finds and Restores Original Miura From 'The Italian Job'
The ultimate old-school Lambo has never looked better.
Lamborghini
The Lamborghini Miura holds a venerable spot in automobile history as not only the world's first mid-engine, rear-wheel drive supercar, but for its adrenaline-pumping appearance in the classic 1969 movie The Italian Job.
Now, fifty years after the movie's release, the Italian marque's restorative branch, Lamborghini Polo Storico, has found and restored the exact same model used in the film. 
Fans of the acclaimed 1969 Paramount production will recall that its opener depicts actor Rossano Brazzi steering an orange Lamborghini Miura P400 through Switzerland's bendy Great St. Bernard Pass, with the sounds of the 3.9-liter V12 and Quincy Jones' "On Days Like These" providing the soundtrack. 
The picturesque drive famously ends with a bang, crash, and a fiery Miura being pushed out of a tunnel and off a cliff. Fortunately, Lamborghini provided an identical model that was already damaged for the accident scene. 
Lamborhghini Polo Storico concluded that the first model, which currently resides in The Kaiser Collection of Vaduz (Liechtenstein), carries chassis #3586 and is indeed the original movie car. 
Enzo Moruzzi, a former Lamborghini employee-turned-stunt driver who hand-delivered the pristine Miura from the factory to the set, provided telling details in an official press release that add to the vehicle's mystique.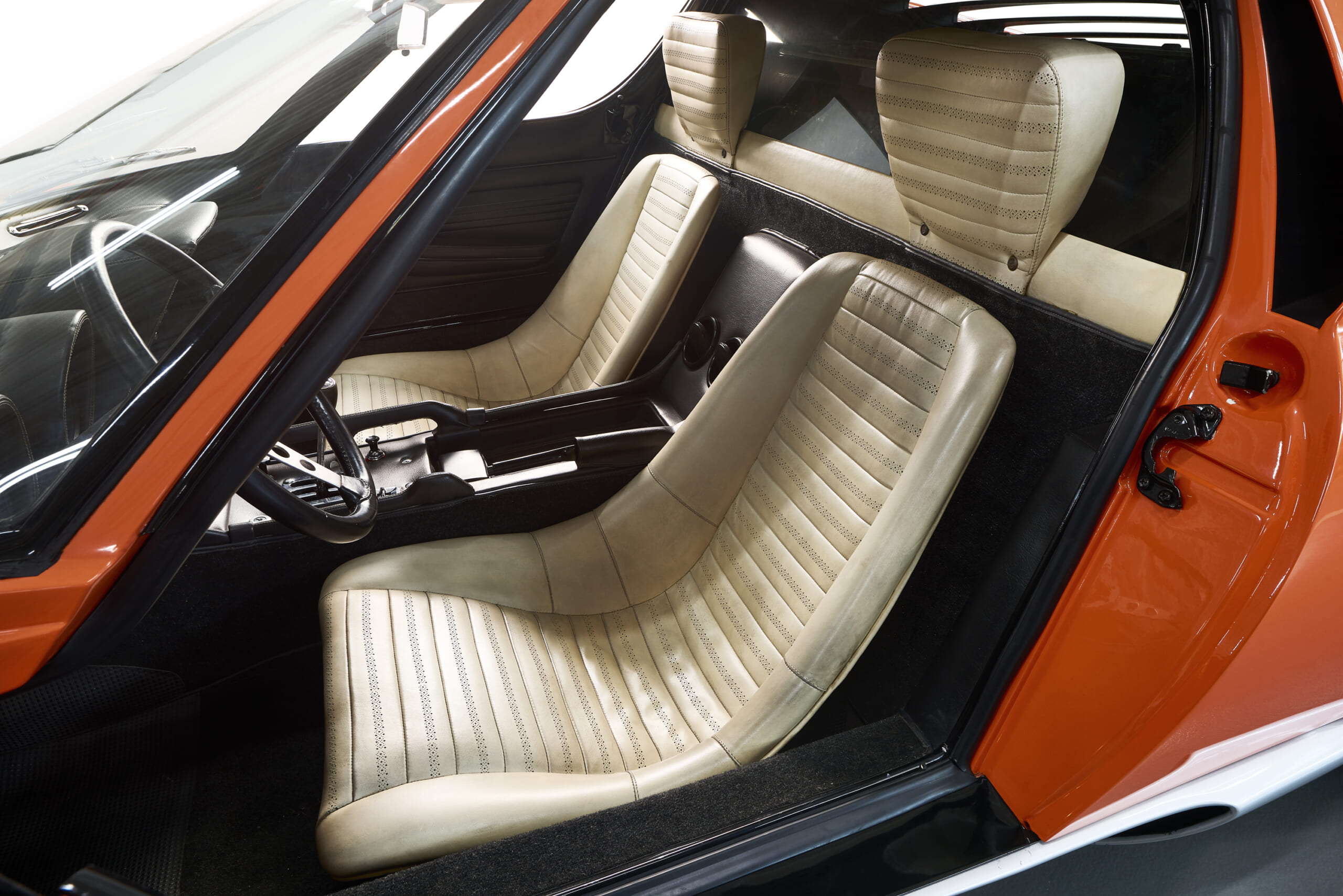 "There was a Miura P400 almost ready on the production line, in the right color, left-hand drive and with white leather interior. It was aesthetically identical to the damaged one." 
"I asked for the white seats to be replaced with black leather seats. Headrests on the Miura are attached to the dividing glass between the driver compartment and the engine compartment, which couldn't be replaced in time. In the film, you can see the original white headrests."
It may have taken a half-century, but from the looks of this classic restored Lambo, it just might have been worth the wait.