BMW 'Birdcage' Custom Motorcycle Is a Skeletal Stunner
A work of art on wheels.
BMW
This custom bike may be called "The Revival Birdcage," but it's made to fly free. 
BMW commissioned Austin-based Revival Cycles to build a one-of-a-kind motorcycle. What they came up with was a retro design that draws inspiration from the machines championship racer Ernst Hennes set records with in 1920s and 1930s.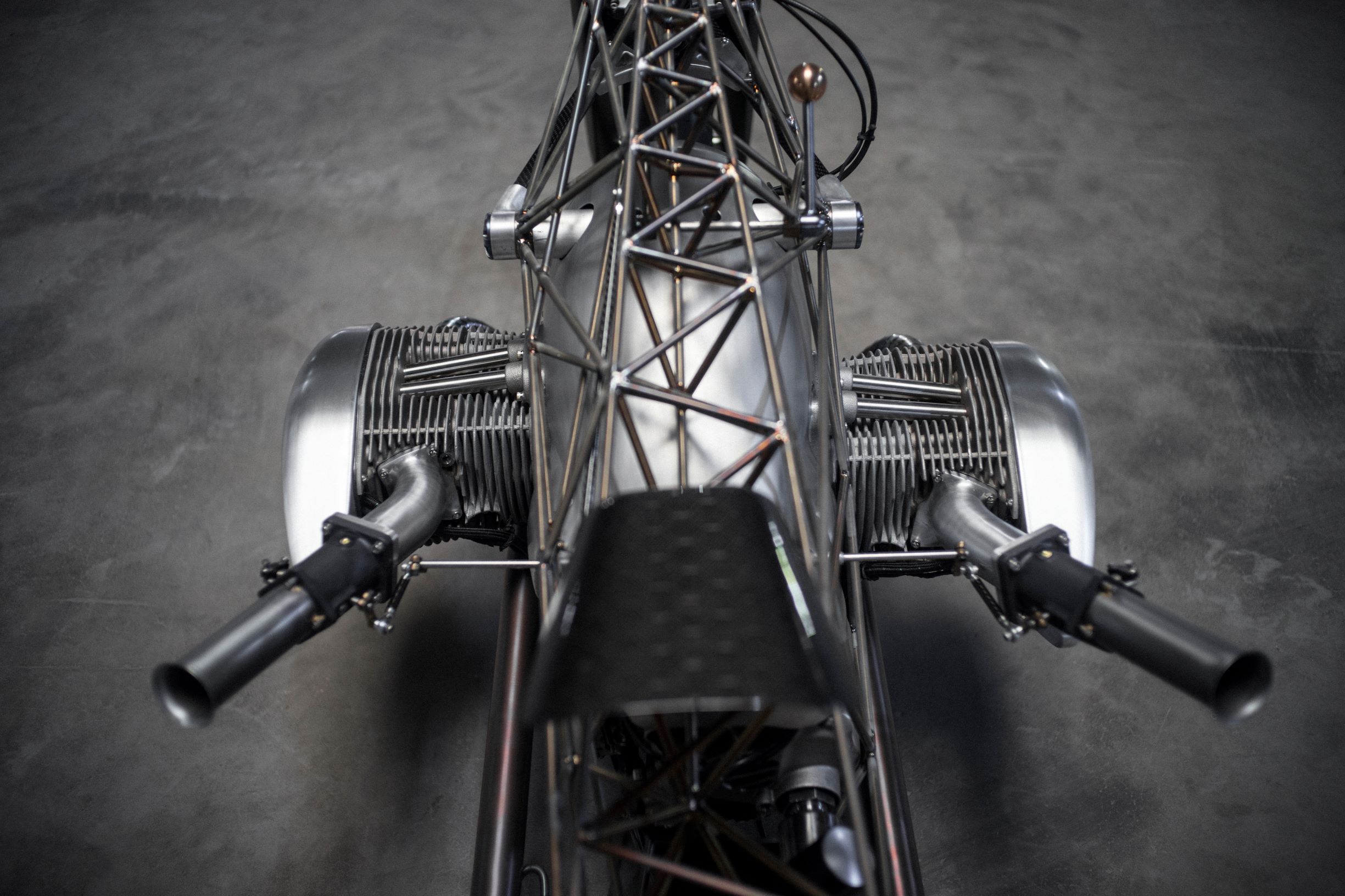 Virtually every component was individually crafted, from the strikingly see-through lattice titanium frame to the handlebars, footrests, shift lever, seat and carbon suspension components.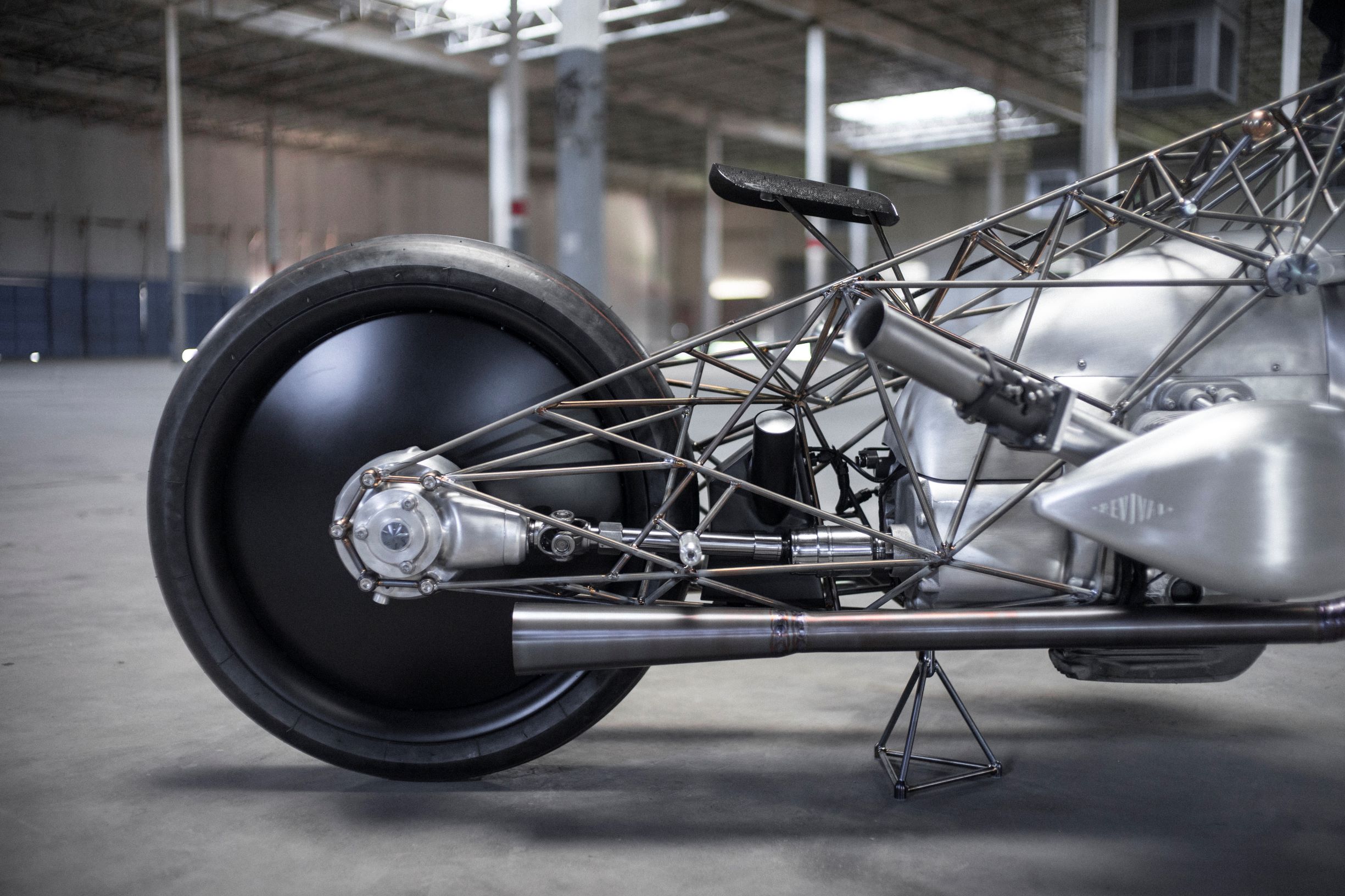 "This was our first time to build a frame with titanium, that alone was already a significant challenge," said Alan Stulberg, head of Revival Cycles. "
"Regardless, the frame came together very well in the end and we are very pleased with the result as it accomplished the goal of being nearly transparent."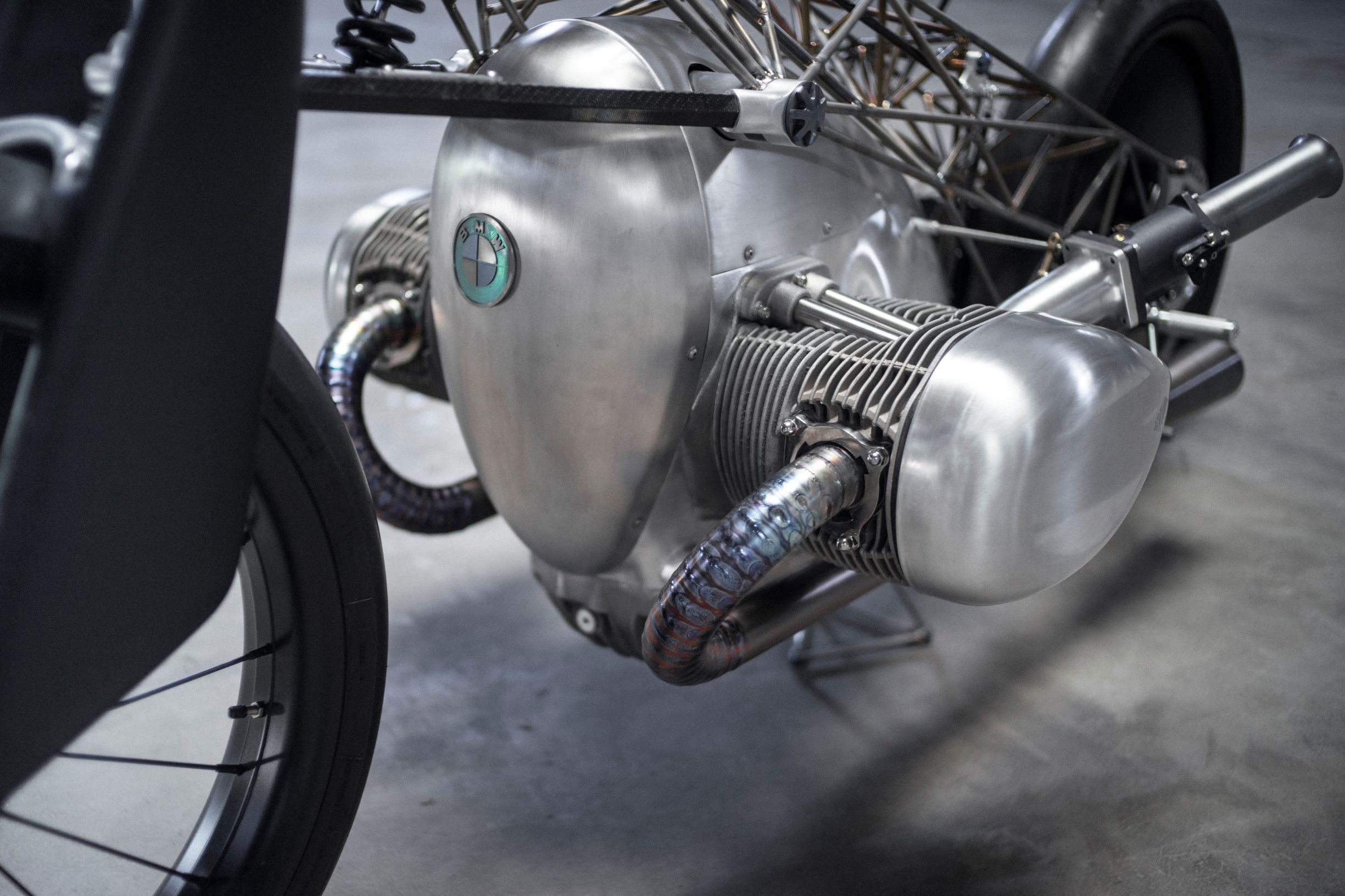 That ghostly transparency was intentional, as Revival wanted to display the drivetrain and the beastly engine: a new, large-capacity BMW boxer prototype.
Details on its performance and displacement haven't been revealed, but Top Gear estimates that the air-cooled power plant will rival those of big American hogs from Harley-Davidson and Indian.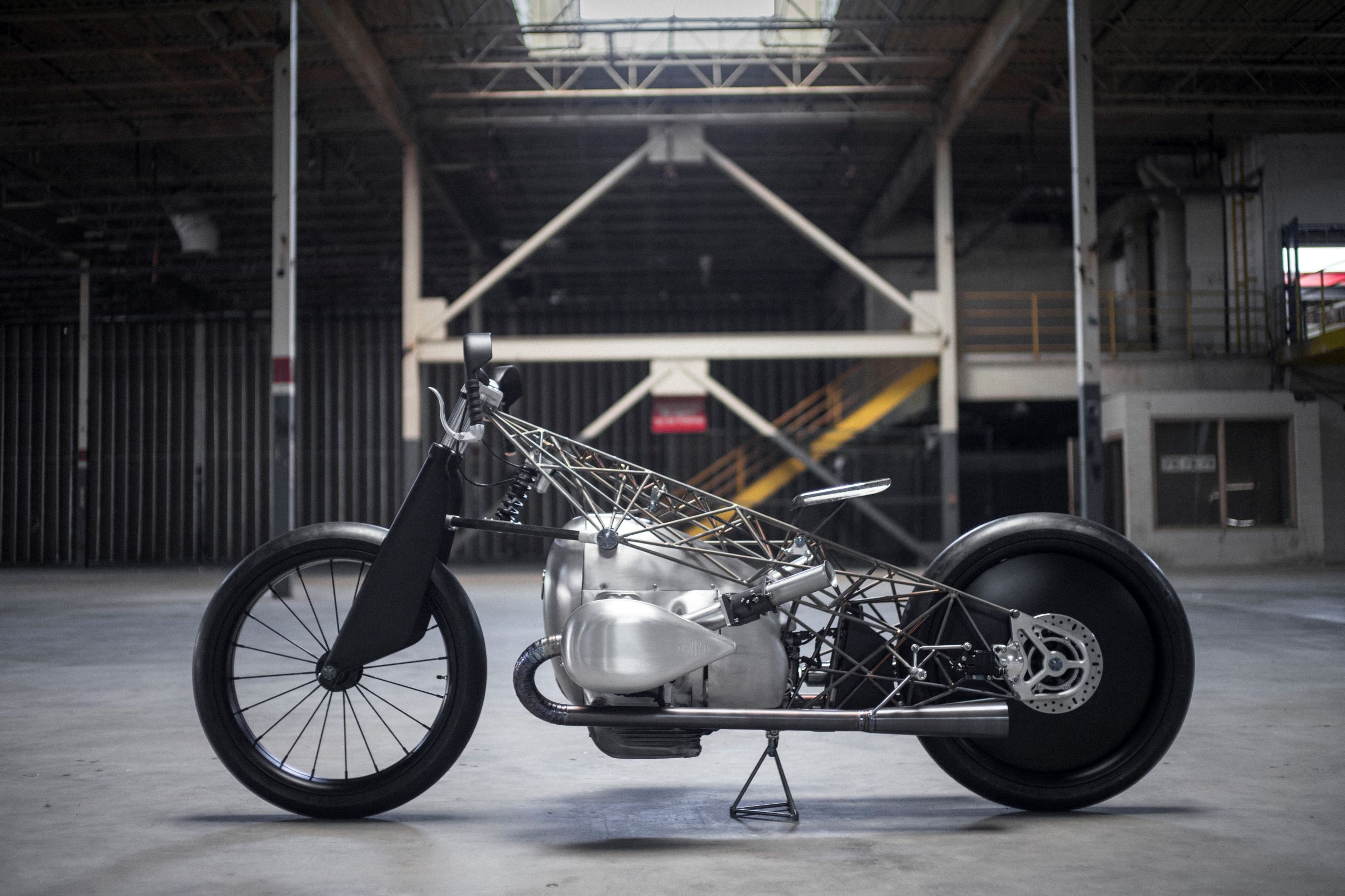 We'll know more when BMW's so-called "Big Boxer" engine makes its series production debut in the cruiser segment next year.