'The Ride: 2nd Gear' is All About Beautiful Custom Motorcycles
Hand-built bike freaks will want a copy of this.
Long before there were reality television shows about custom bike shops highlighting manufactured drama, there were actual bike shops focused on manufacturing dramatic machines. Out of the spotlight, craftsmen at these shops create gorgeous works of art from simple bits of metal, artfully arranged. 
The Ride was a 2013 book highlighting the work from these shops, which are so prolific that the publisher has produced a sequel, The Ride, 2nd Gear. Actually, this new book is launching with two editions, the Gentleman Edition and the Rebel Edition. Fortunately they differ only in the cover photography, so you aren't faced with needing to buy two books.
" tml-embed-width="640″ tml-embed-height="360″ tml-render-layout="inline
The Ride, 2nd Gear is 352 beautifully illustrated pages of custom motorcycles built into bobbers, choppers, racers, and art bikes. 
Some of the bikes are their manufacturers' latest works, modified to suit the builder's tastes, while the oldest machine highlighted is 80 years old.
In all cases, the machines are build to showcase their designer's creativity and craftsmanship, whether they arise from a big shop producing limited-production runs or tiny one-person shops.
The Ride, 2nd Gear is massive, in an attempt to include as much fun machinery as possible. And it still takes up less space in your house than buying all these incredible motorcycles. At $68, it costs a lot less, too.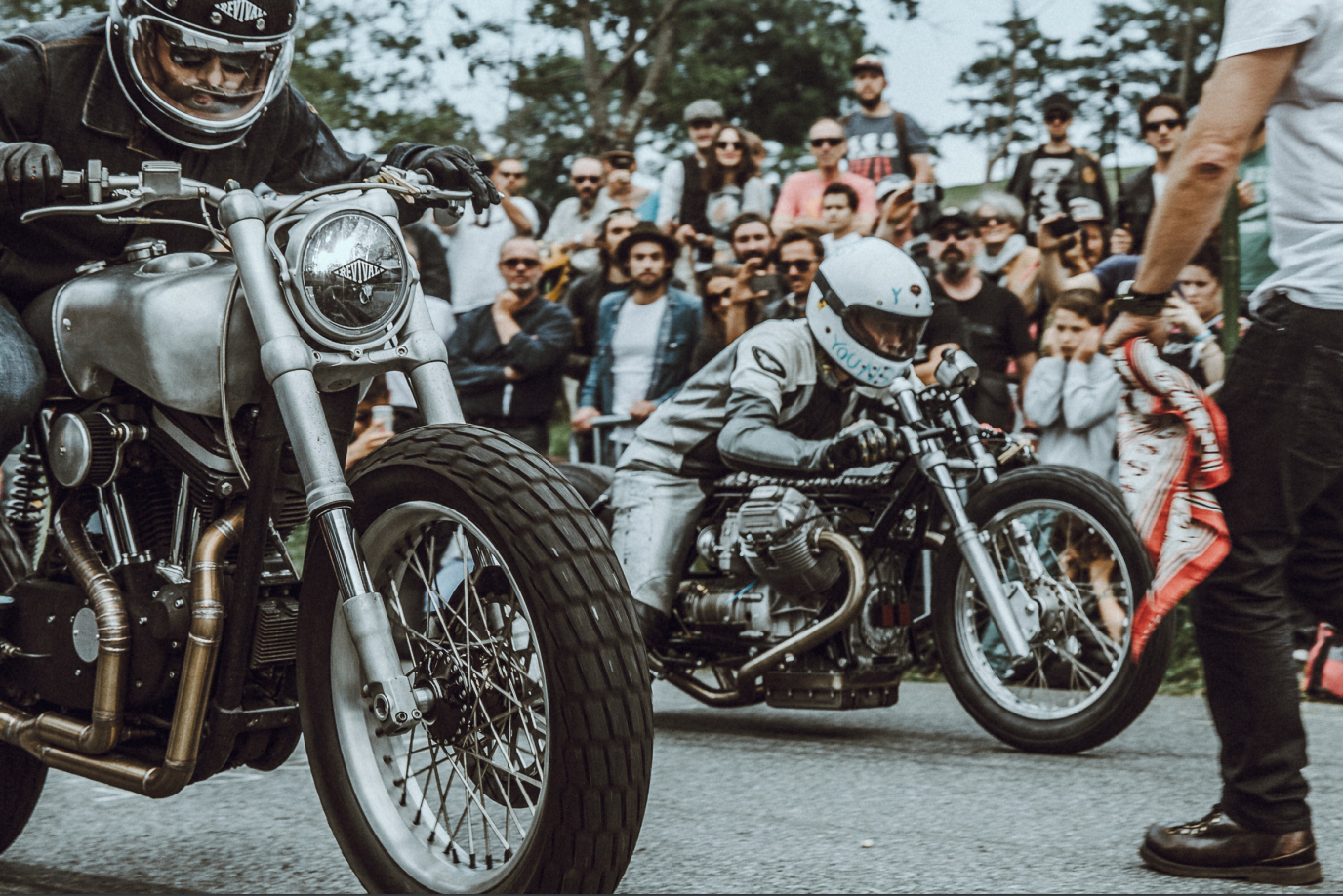 For the latest car news, follow @MaximRides and Dan Carney on Twitter.