The Ultimate Mercedes G-Wagon Off-Roader Is More Luxurious & Powerful In 'Green Hell Magno'
The new G63 4×4 Squared is the king of Mercedes trailbusters.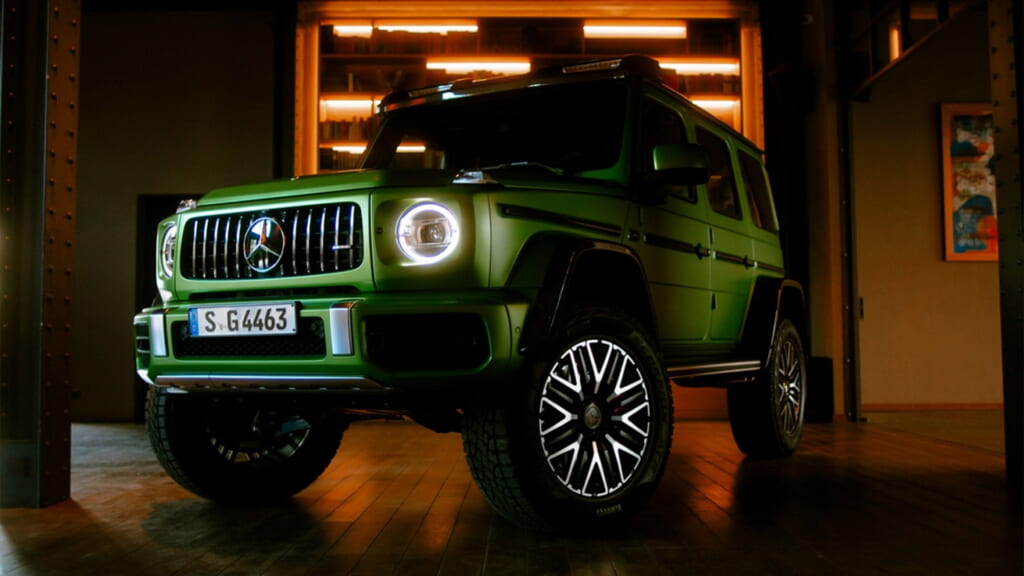 While all G-Wagons have off-road pedigree, it was the Mercedes-Benz G550 4×4 Squared ruled the model range as the ultimate Mercedes trailbuster for nearly three decades until discontinuation in 2018.
Fortunately, that discontinuation was actually a hiatus, as the G-Wagon 4×4 Squared is back for new generation. And it's got AMG power now—the same twin-turbo 4.0-liter V8 used in the standard G63, but with 585 instead of 577.
CNET's Roadshow reports that its 13.8 inches of ground clearance and ability to wade through 35.8 inches of water are also superior to the G63's, thanks to purpose-equipped portal axles. And while those numbers don't reach the heights of the previous 4×4 Squared, the ride is expected to be much comfier aboard the G-Class' newly overhauled suspension.
The body has been adjusted for extra adventure, with widened fender flairs and a carbon housing with integrated LED lights up top. The standard G-Wagon's spare wheel is now exposed in a carbon fiber carrier, but the Green Hell Magno paint coat—named for the for the notoriously dangerous OG Nurburgring—comes from the AMG GT R.
The G-Wagon 4×4 Squared also deviates from past iterations in that it's a limited-run vehicle, not a standard trim. It's also being billed as "the last of its kind." That could be a marketing tactic, or it could be that the G-Wagon 4×4 Squared will be the final gas-powered version of this aggressively off-road G-Wagon variant, as some outlets have speculated.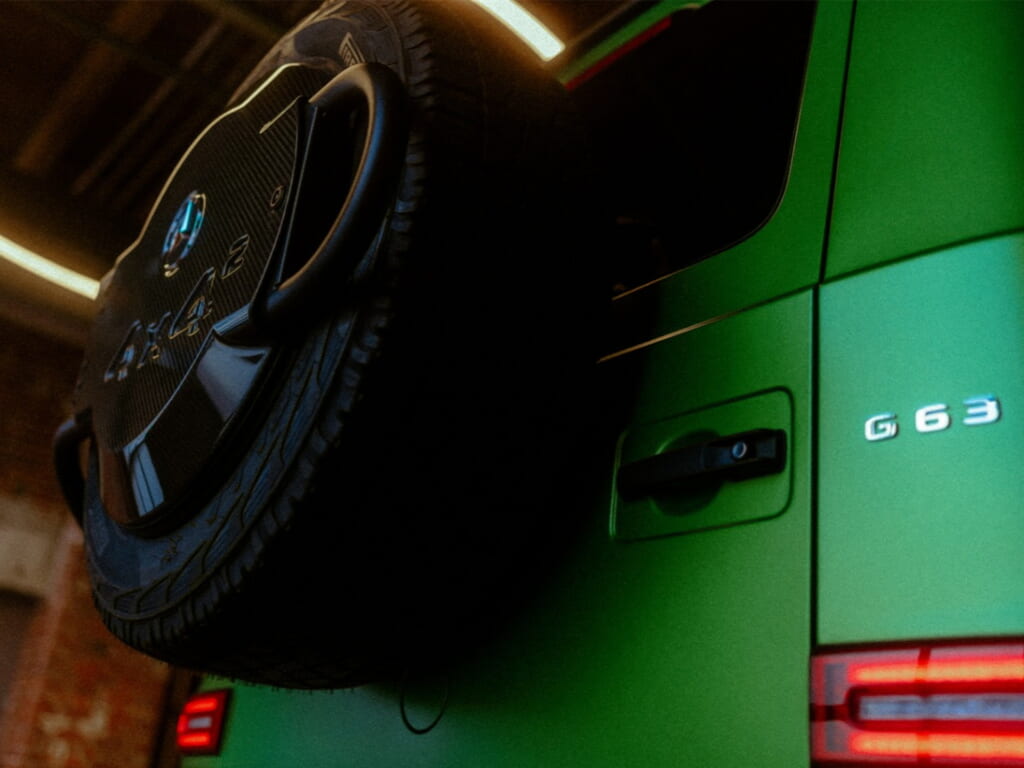 We'll know more when the Mercedes-AMG G63 4×4 Squared's full details are revealed later this year.