This $1.2 Million Carbon Fiber Shelby Cobra Is The Ultimate Carroll Shelby Tribute
The 1,000-horsepower carbon-bodied Shelby Cobra restomod is for serious collectors only.
(Classic Recreations)
The 605-horsepower Ford Shelby Cobra "Daisy" concept, which debuted in 2004 at the North American International Auto Show, is said to be the last vehicle that Carroll Shelby ever crafted and tested—at the ripe age of 81, no less. But what car would the legendary American automotive designer, who won the 1959 24 Hours of Le Mans as a driver and then designed the Le Mans-sweeping Ford GTs immortalized in Ford v Ferrari, build today?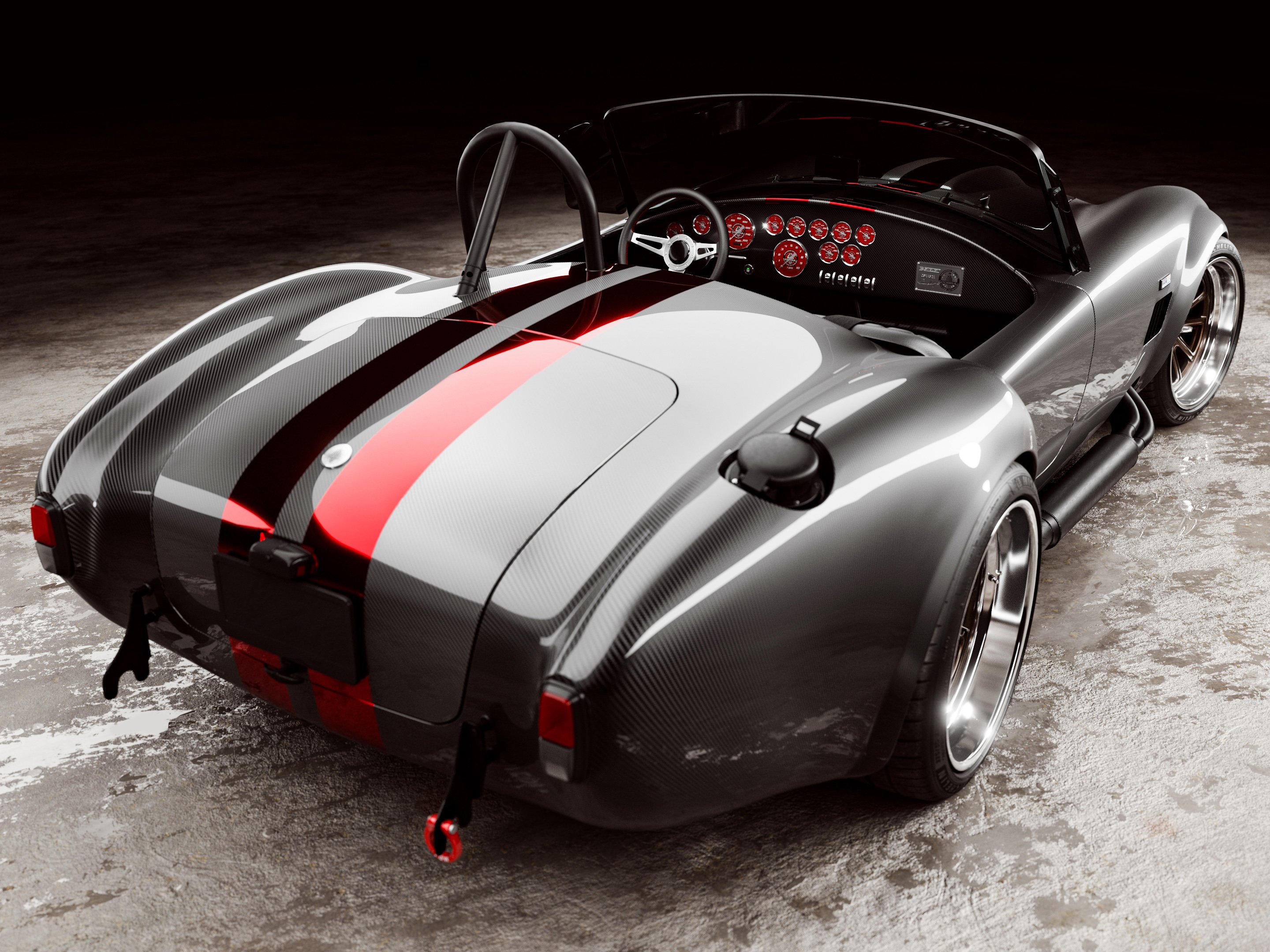 Classic Recreations has an idea. In fact, it's the very question that the Dallas-based restomodders posed before bringing the new Diamond Edition Cobra to fruition.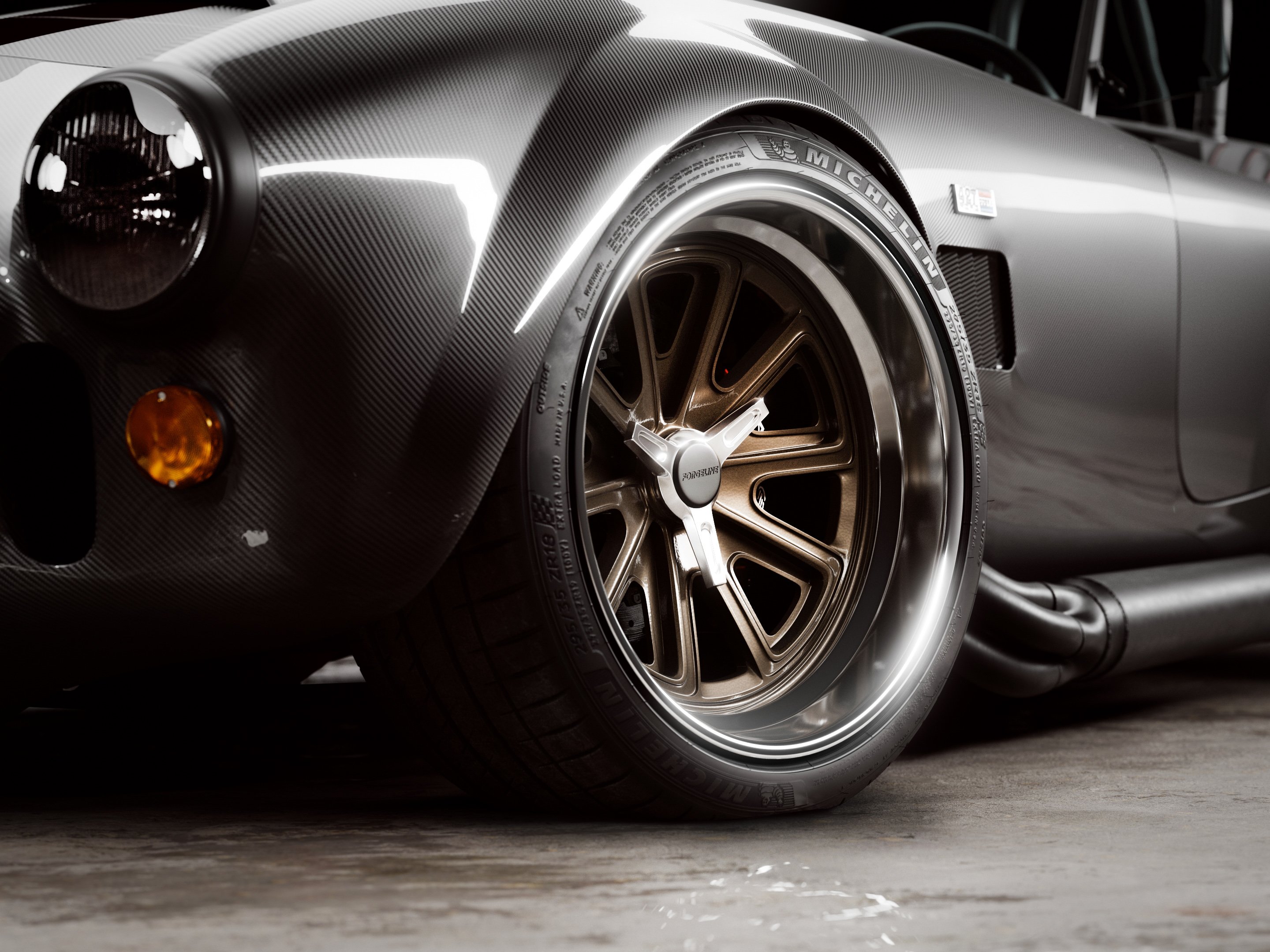 "We developed the Diamond Edition Cobra by starting with the question, "What car would Carroll build with today's technology?" said Classic Recreations CEO Jeff Stone, who previously designed this carbon-bodied 1967 Mustang Shelby GT500 and this recreation of John Wick's Mustang Mach 1.
"Our team painstakingly recreated this one-of-a-kind vehicle to carry forward the legacy and vision of one of the world's greatest car builders."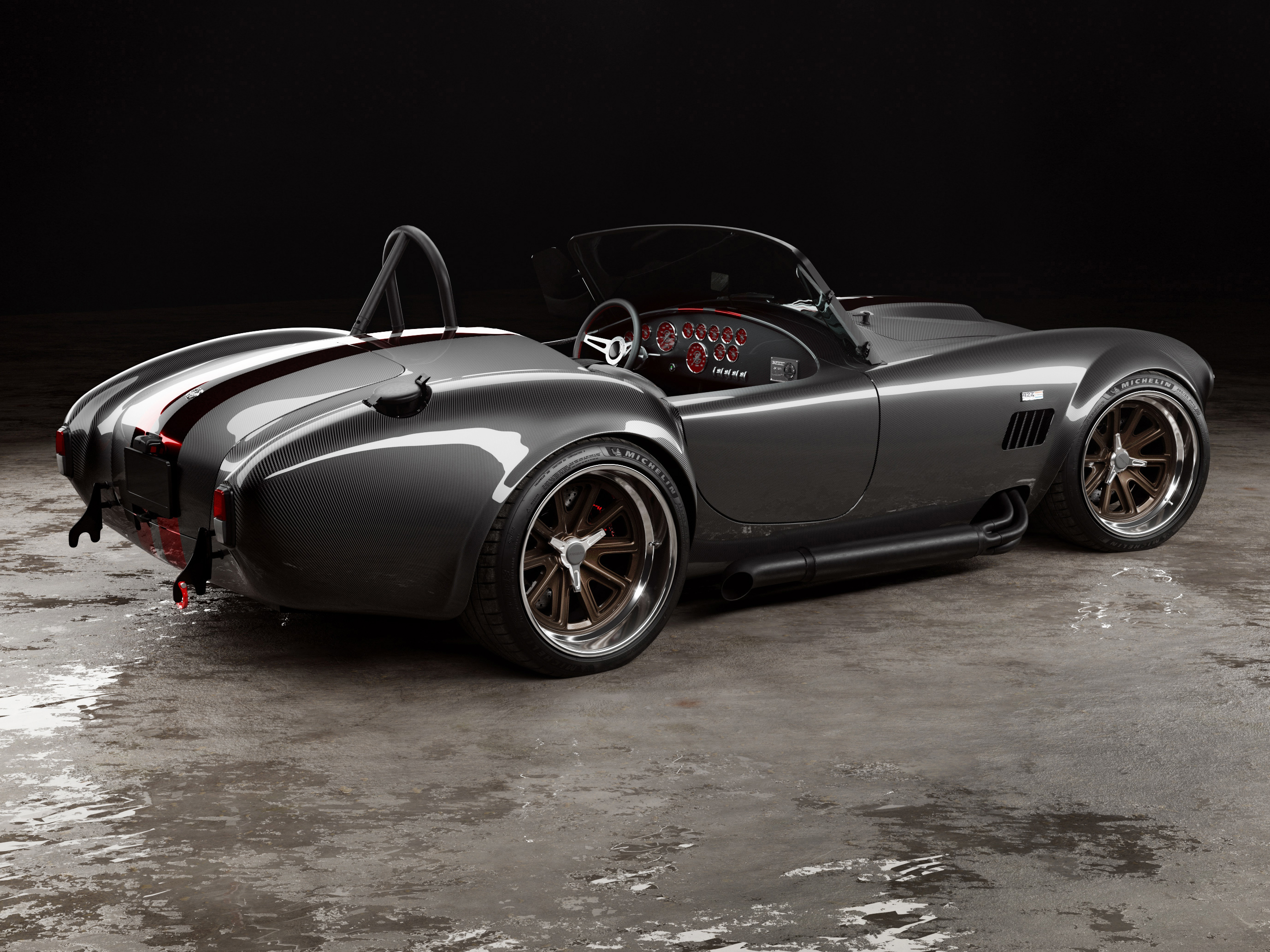 The officially licensed Classic Recreations Shelby Cobra Race Car Diamond Edition is being unveiled at Monterey Car Week in celebration of the original Shelby Cobra's 60th anniversary. Looking at the spec sheet, one imagines that Shelby would certainly approve.
A six-speed manual transmission handles an estimated 1,000 horsepower and 750 pound-feet of torque developed in a 5.0-liter Coyote Aluminator V8 from Ford Racing—it's presumably been supercharged and/or tuned, but specifics were provided. Combined with an aerospace-graded carbon fiber body weighing just 88 pounds, the car tips the scales at just 2,300 pounds, allowing for a sub-four-second 60-mph sprint on the way to a 190-mph top speed.
Additionally, the cooling system, CAD-designed inboard cantilever suspension, and BAER braking system are all modern and race-oriented, as this is a track-only car—just as Shelby would have wanted. Inside, there are color-matched Shelby Signature Diamond Edition Gauges, along with a dash-mounted, billet-machined Shelby plate adorned with 10 diamonds.
Priced at an exorbitant $1.2 million, only eight of the ten total examples slated for production are available, one of which will be displayed at Monterey Car Week's The Quail, A Motorsports Gathering and Exotics on Broadway events.