This $143 Million Mercedes-Benz 300 SLR Is The Most Expensive Car Ever Sold
A prototype of the famous Mercedes Gullwing more than doubled the previous record set at $70 million by a Ferrari 250 GTO.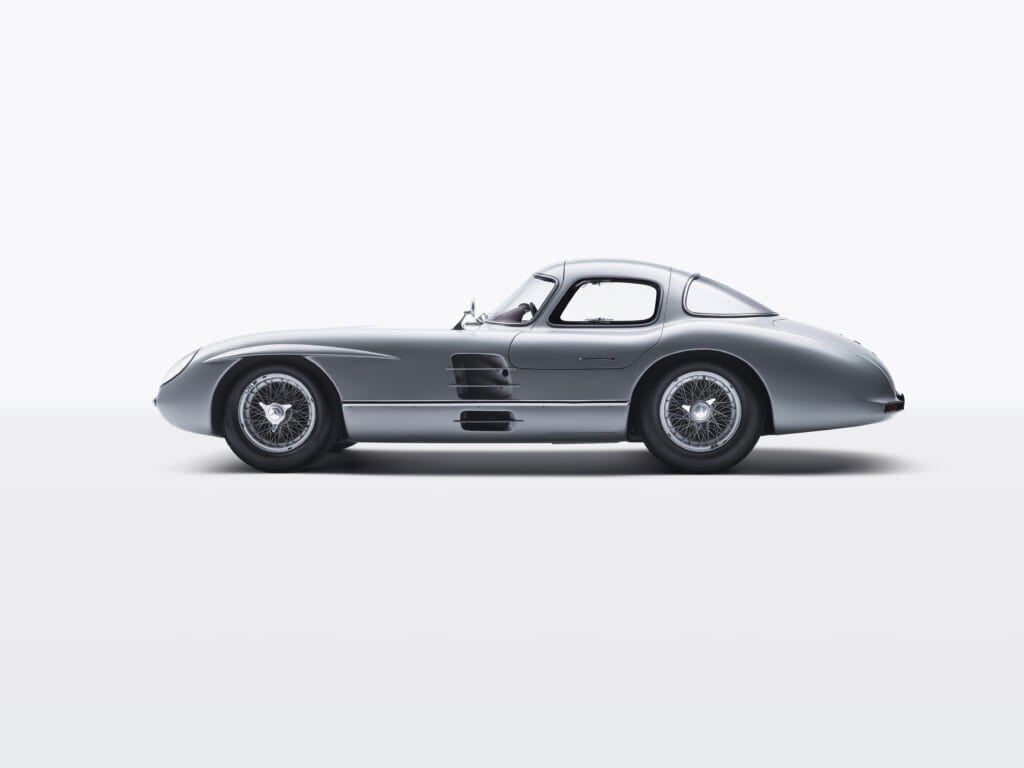 Sorry, Ferrari. A prototype of the legendary Mercedes-Benz 300 SLR "Gullwing" has usurped a 1963 Ferrari 250 GTO for the title of the world's most expensive car.
While the Italian stallion was purchased for a reported $70 million in 2018, the German Silver Arrow more than doubled the record when a private collector paid $143 million at an RM Sotheby's auction hosted by the Mercedes-Benz Museum.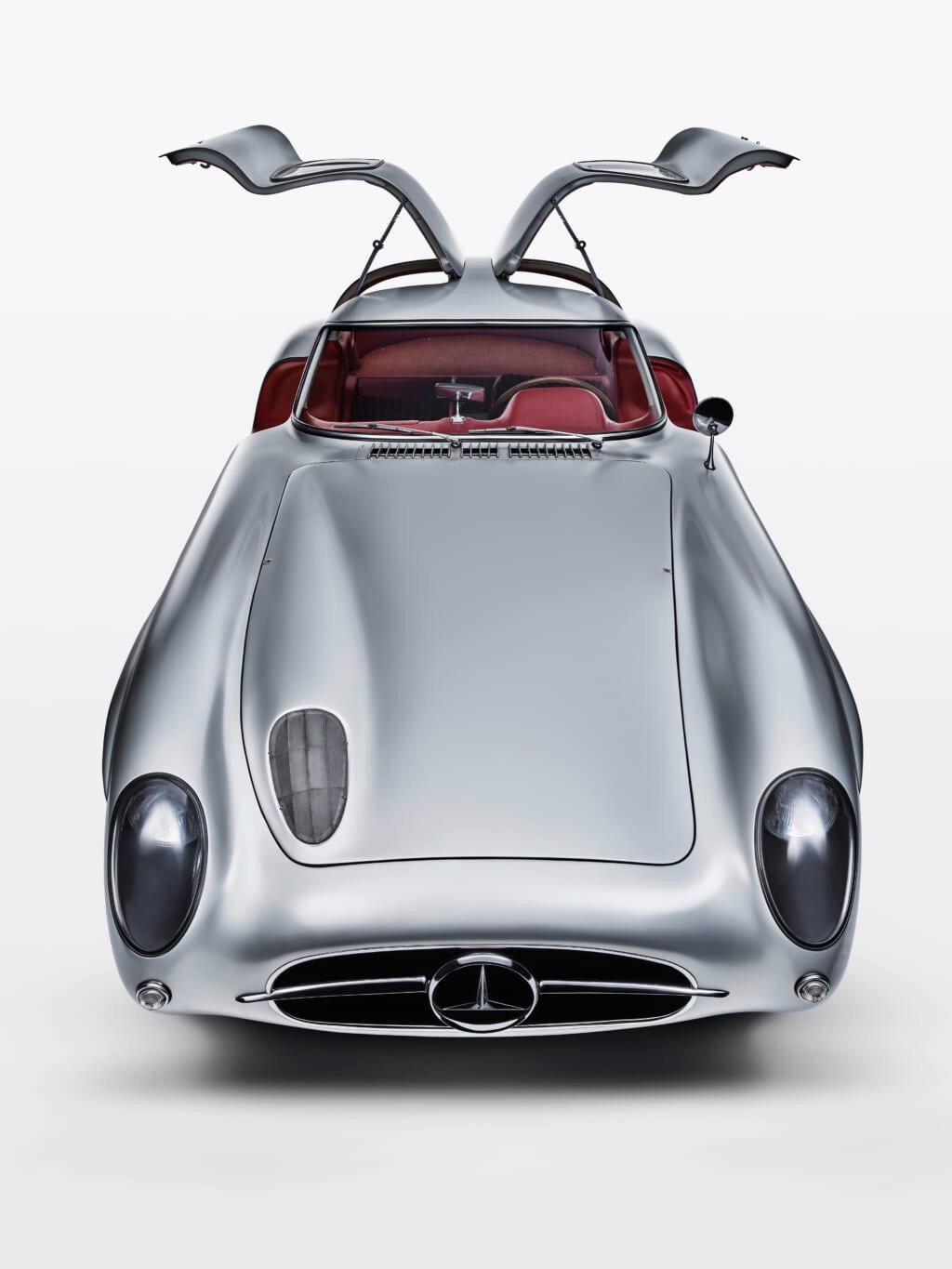 Many of the classic Mercedes Gullwings are today valued at seven or even eight figures not just for pioneering roof-hinged doors, but performance automotive engineering as an industry. However, the 300 SLR Uhlenhaut Coupe, named for its creator and chief engineer Rudolf Uhlenhaut, is truly priceless, being in pristine condition and one of just two prototypes ever built.
As Car and Driver notes, the collector community pondered why Mercedes-Benz would sell an irreplaceable, historied car from its Classic Collection for what amounts to a small portion of the company's annual budget when rumors of the lot began circulating in the weeks leading up to the auction. The reason was to establish the Mercedes-Benz Fund, a scholarship program for individuals who don't have the financial means to pursue their career paths.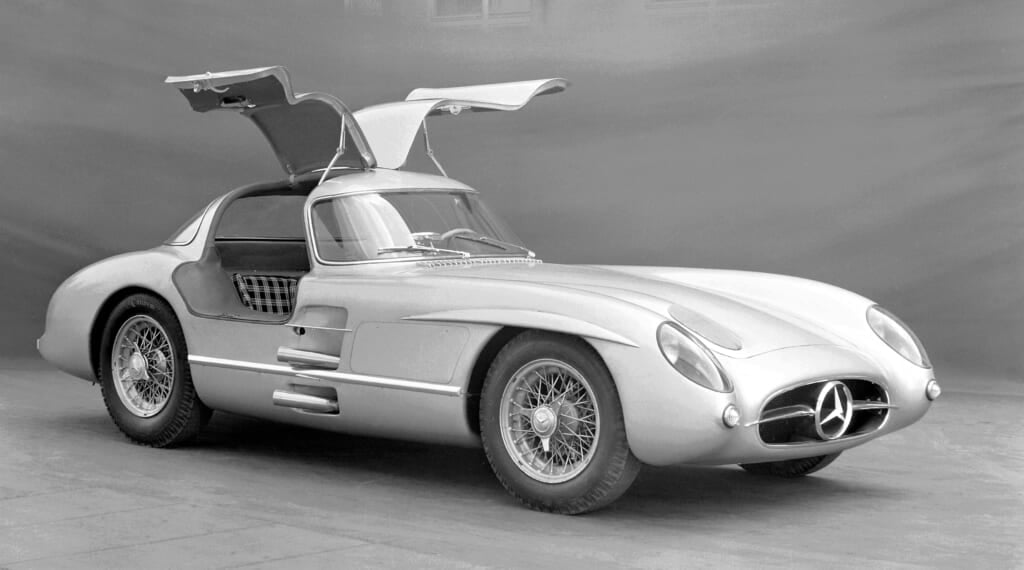 "The Mercedes-Benz Fund will be divided into two sub-categories: University Scholarships in order to connect, educate and encourage students to realize/conduct research on environmental science projects and School Scholarships focusing on pupils to realize local environmental projects in their communities," Mercedes said in a statement.
"The 300SLR Uhlenhaut coupes are milestones in sports-car development and key historical elements that have shaped our brand," added Mercedes-Benz Group CEO Ola Källenius said in a statement.
"The decision to sell one of these two unique sports cars was taken with very sound reasoning—to benefit a good cause . . . With the Mercedes-Benz Fund we would like to encourage a new generation to follow in Rudolf Uhlenhaut's innovative footsteps and develop amazing new technologies, particularly those that support the critical goal of decarbonization and resource preservation. At the same time, achieving the highest price ever paid for a vehicle is extraordinary and humbling."