BMW Reveals Z4 Shooting Brake Concept Ahead Of Possible Limited Release
The stylish two-door station wagon could be available as a $250,000 special edition.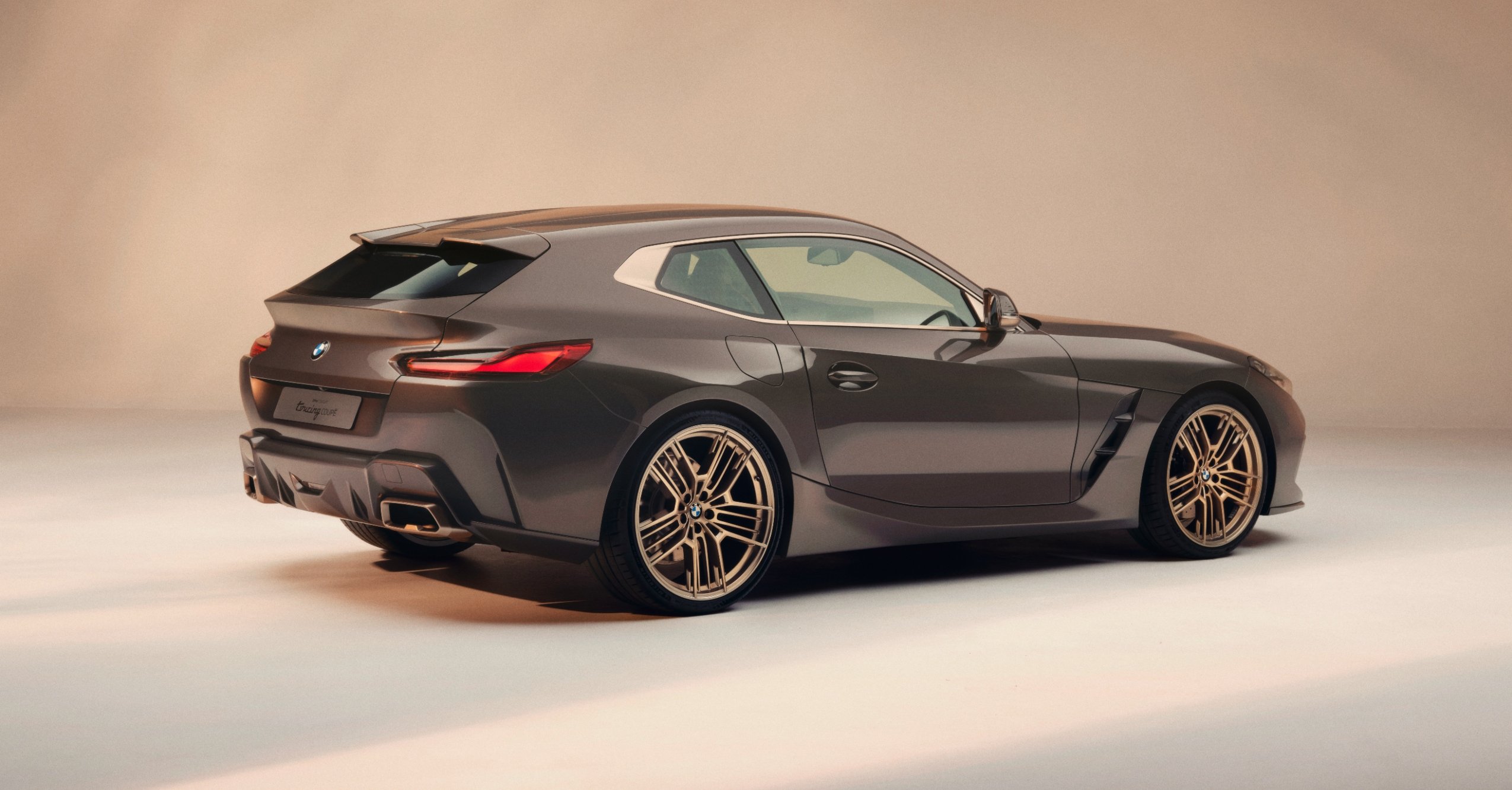 (BMW)
It bodes well for production potential of concept cars when a major manufacturer actually commissions a physical example, just as BMW has done with its BMW Concept Touring Coupe.
Based on the spritely Z4 roadster, the shooting brake—aka a two-door station wagon—made its debut at Concorso d'Eleganza Villa d'Este in mid-May. There, a spokesperson told Road & Track that BMW may sell 50 limited examples for a lofty $250,000 each.
The Concept Touring Coupe was crafted by Superstile, the Turin-based coachbuilder that previously worked with BMW on a 70s-era Bertone Garmisch, which R&T says later spawned the BMW 5 Series.
The rear section is where Superstile's magic is most evident—the roof flows like unperturbed water into the rear side panels. In-profile, the long hood and hefty rear form two distinct sections, while the elongated side windows rounded by distinct Hofmeister kinks complement the curvature of the flared wheel arches.
The concept is dressed in a new Sparkling Lario paint color, which features embedded flakes of blue glass to create a gray-brown hue, and the inside features two-tone leatherwork from Italy's Poltrona Frau. Modena's Schedoni leather also provided a set of weekender bags to show the rear cargo area's volume.
For BMW historians, the marque notes that the Concept Touring Coupe's proportions and name are reminiscent of the BMW 328 Touring Coupé that won the Mille Miglia endurance race back in 1940, while its shooting brake form harks to the BMW 02 Series model variants of the early 1970s, which featured "Touring" in their name to distinguish them from sedans.
Underneath the bodywork and interior is the BMW Z4 convertible, which features a 382-hp twin-turbocharged six-cylinder in its more aggressive M40i spec.
That's the engine it should get, if BMW really is thinking about selling the Concept Touring Coupe for a quarter-million each.