This Custom 650-HP Range Rover Is A Black & Gold Beauty
Gold and black attack.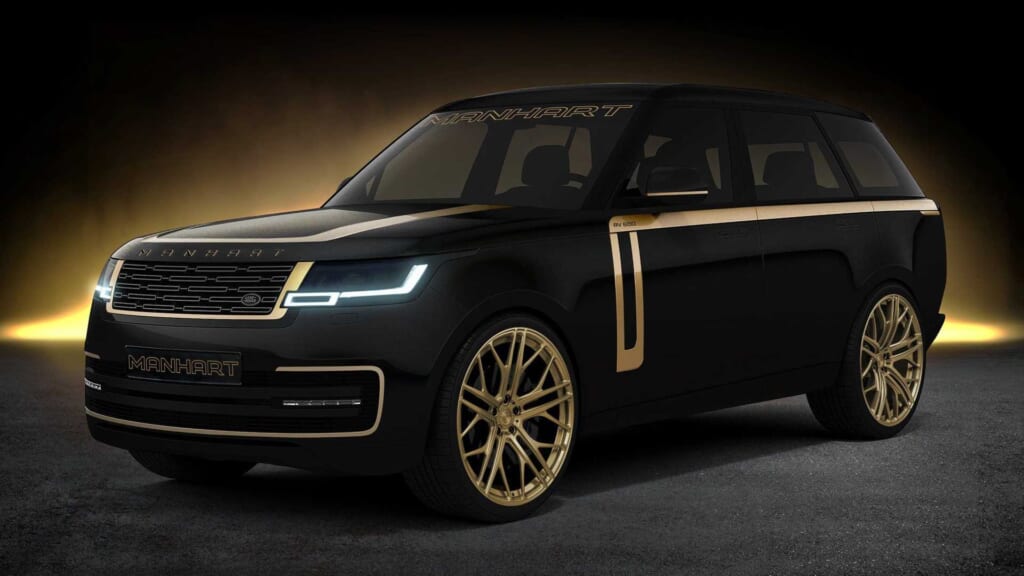 Black and gold is a go-to motif for Manhart Automotive—see their Audi RS Q8 and BMW M8 Competition. Now the German tuner has made the rare decision to customize an international model and give the Land Rover Range Rover a makeover, complete with Manhart's signature color scheme.
Gold is particularly prominent here, soaking the rims, surrounding the radiator grille and bumper, and accenting the hood, window decal, body length and rear diffuser. Against a black base, the interior glistens with more of the same hue on the seat piping, inner steering wheel, and various other pieces of metallic trim.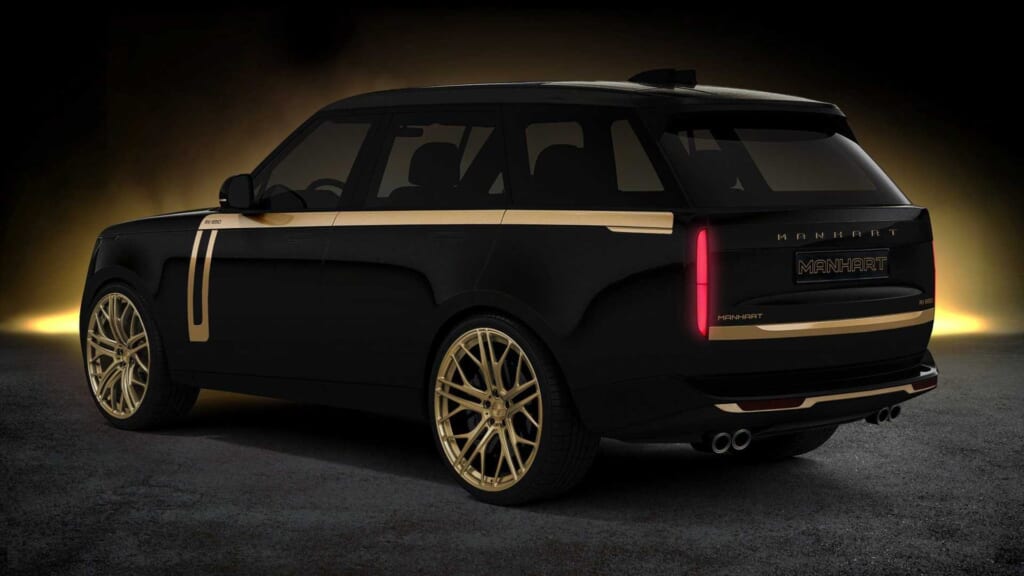 Not many other details have been revealed yet, including which powerplant will be available. Motor 1 deduced that it's likely BMW's 4.4-liter twin-turbo V8, given the massive output increase to 650 horsepower.
That's enough to blitz the fastest and most powerful production Land Rover to date—the 575-hp, supercharged V8-powered Range Rover Sport SVR. And Manhart will even do an optional performance exhaust upgrade for those who really want to wring out the engine.
Sadly, the Manhart Vogue RV 650 orders are open to Middle Eastern customers only. But hey, with enough financial encouragement, anything is possible.