This Custom Range Rover Is The Ultimate Luxury SUV For Hunters
Storage for side-by-side shotguns, fine whisky, champagne and cigars push this gorgeous restomod Range Rover over the top.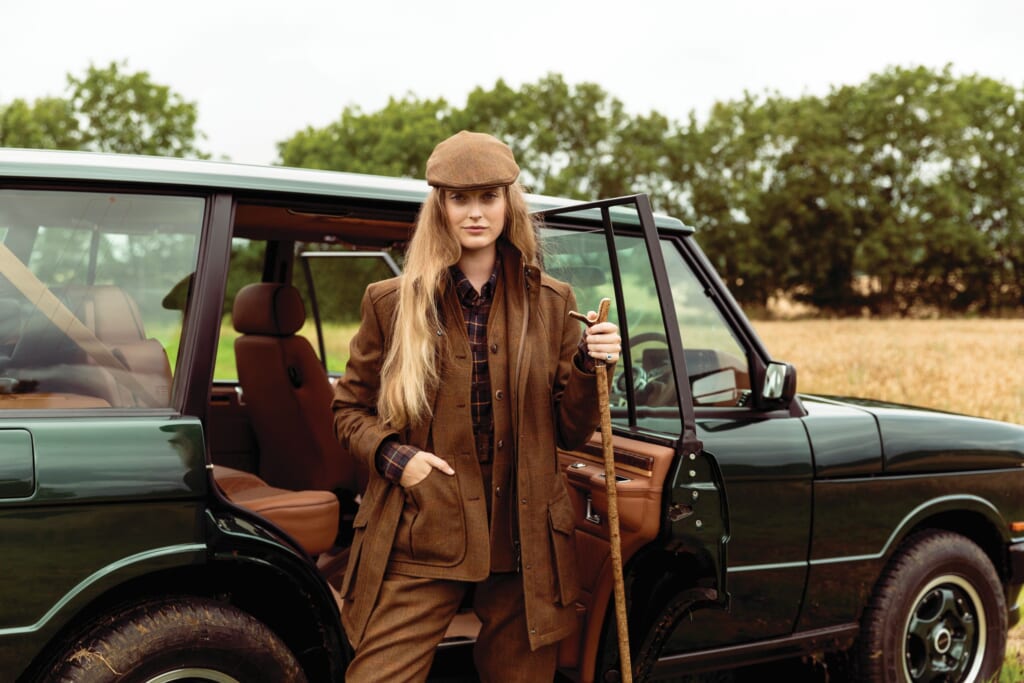 There is no more storied or illustrious name in sporting arms than London's James Purdey & Sons. The Patek Philippe of the sporting gun world, Purdey, now part of the Richemont luxury portfolio, has been handcrafting the finest bespoke rifles and shotguns for royal and aristocratic sportsmen for the past 200 years.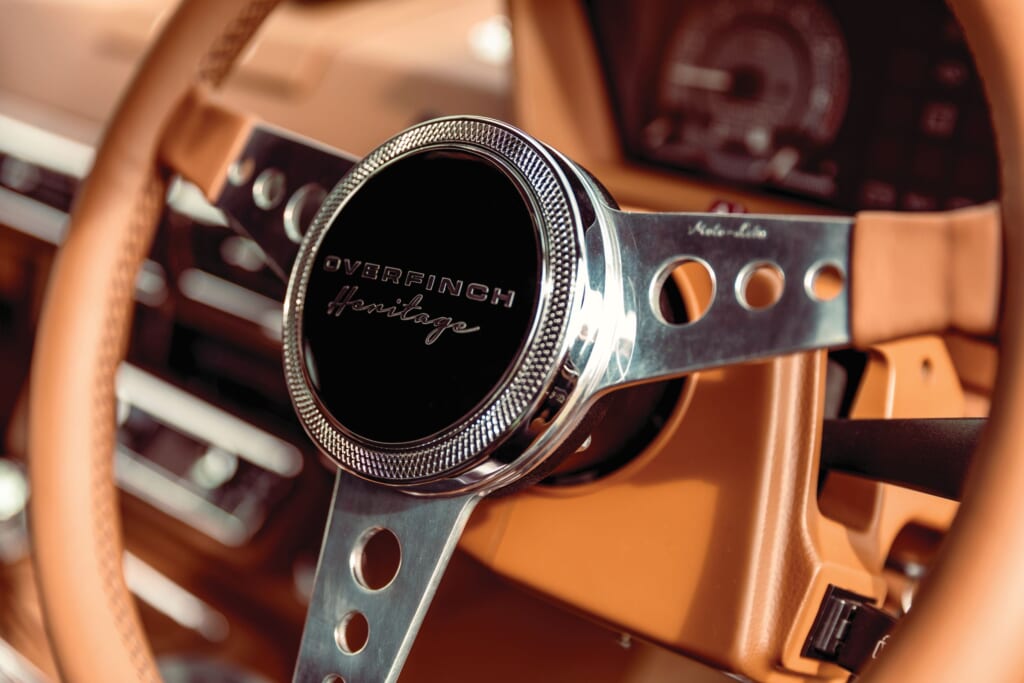 The firm has enjoyed the patronage of England's Royal Family since 1838, when Queen Victoria placed her first order, for a pair of pistols. King Edward VII granted the first official Royal Warrant to the founder's son, James Purdey the Younger, in 1868, a practice continued by each successive English royal up to and including Prince Charles.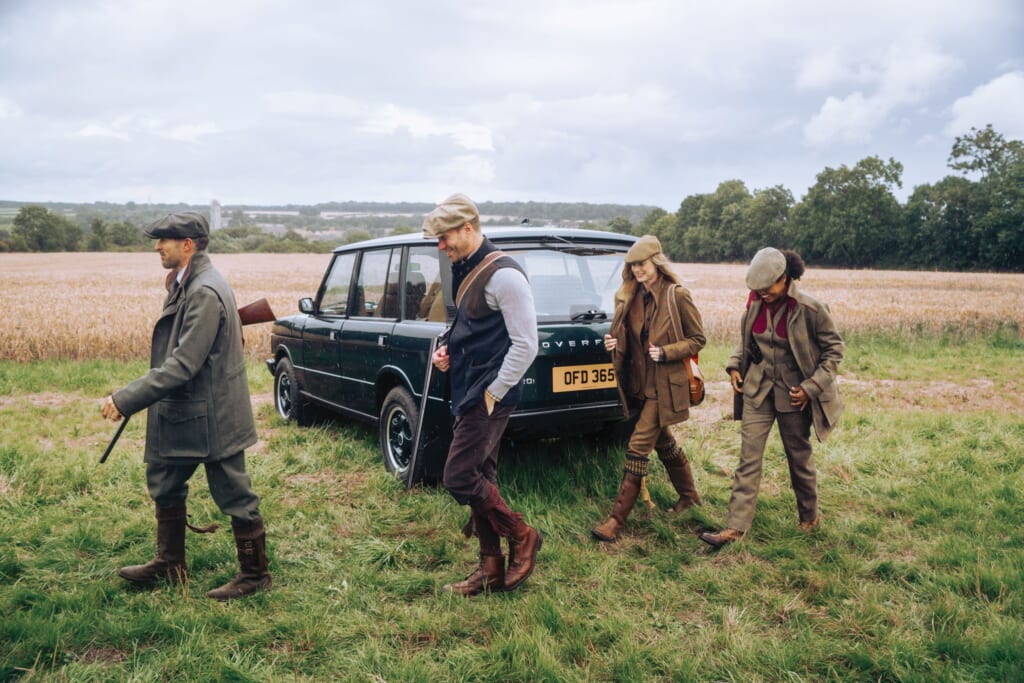 While the firm's gunmakers still craft their own tools by hand at the beginning of their five-year apprenticeships, before using them to fashion the world's finest firearms, which cost well into the six figures, Purdey is far from stuck in the past.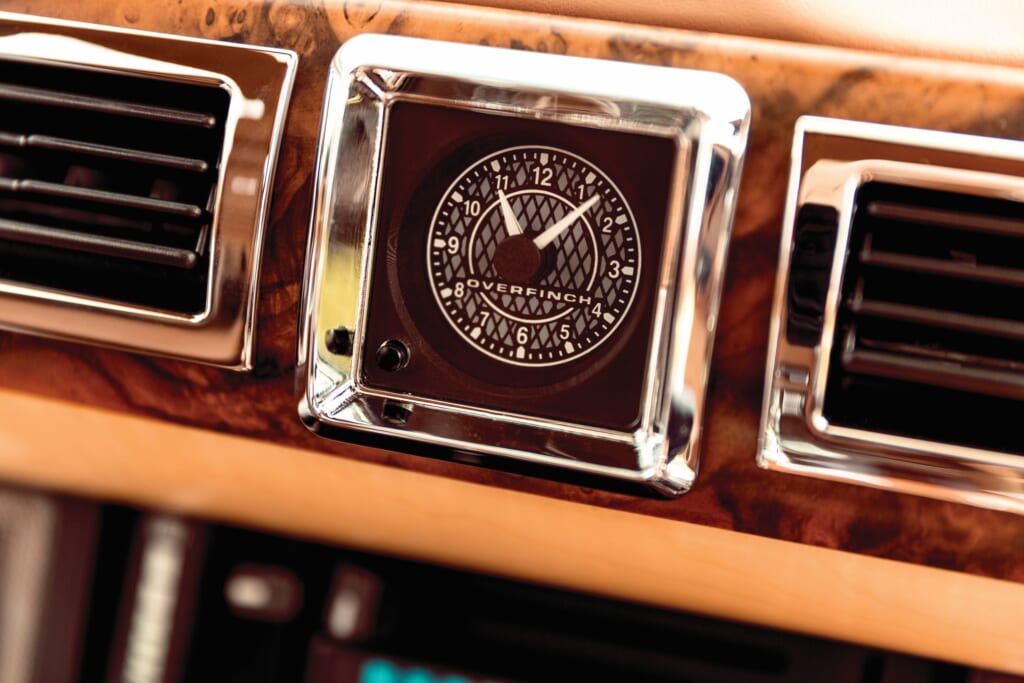 In 1973 they introduced a line of high-quality shooting clothing—the first London gunmaker to do so—and since then it has evolved into true luxury lifestyle brand.

While incomparably beautiful and well-made guns are still Purdey's main focus, its clothing and accessory collections epitomize the style of the English gentleman with a deep appreciation for country pursuits.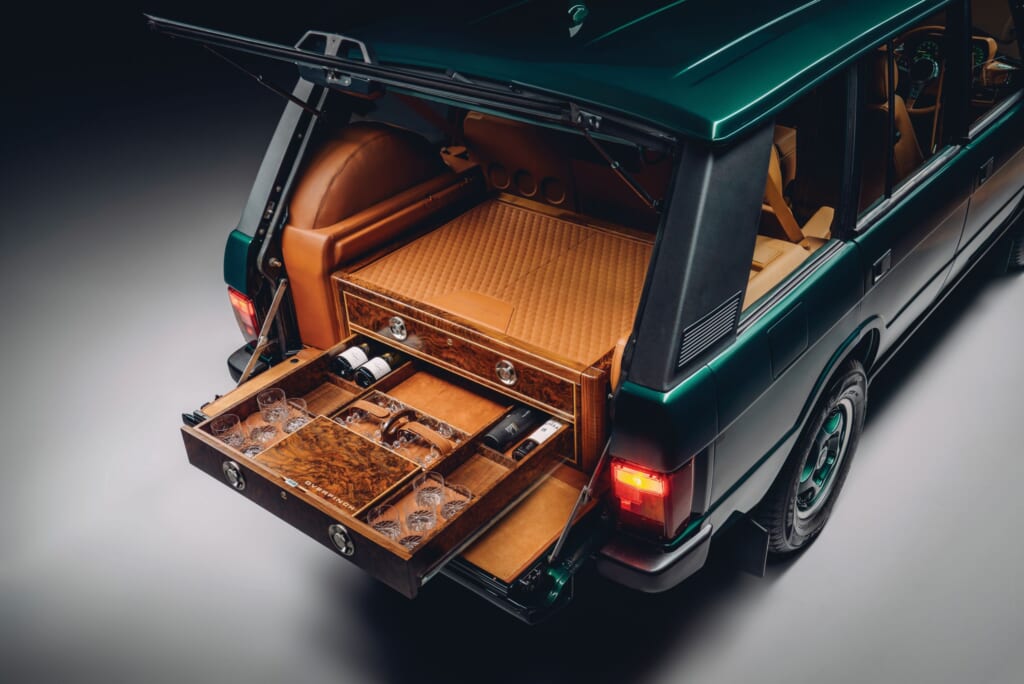 The new partnership between Purdey and Overfinch, the world's leading Land Rover tuner, in business since 1975, on the occasion of the latter's launch of its new Overfinch Heritage division, is sheer perfection.

UK-based Overfinch Heritage is dedicated to not only restoring traditional Land Rovers and Range Rovers, but "respectfully reinventing them for future generations of collectors and enthusiasts."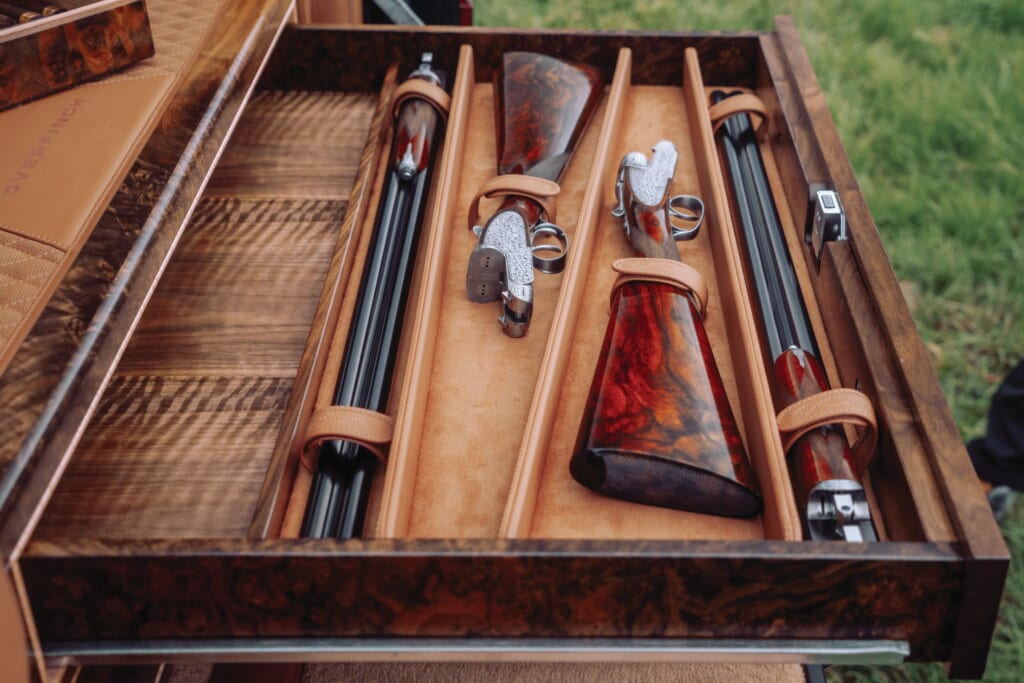 Each Overfinch Heritage vehicle will be a one-off custom creation; and each of their exclusive "restomods" will espouse an "era-bending aesthetic combining modern performance and convenience with classic design."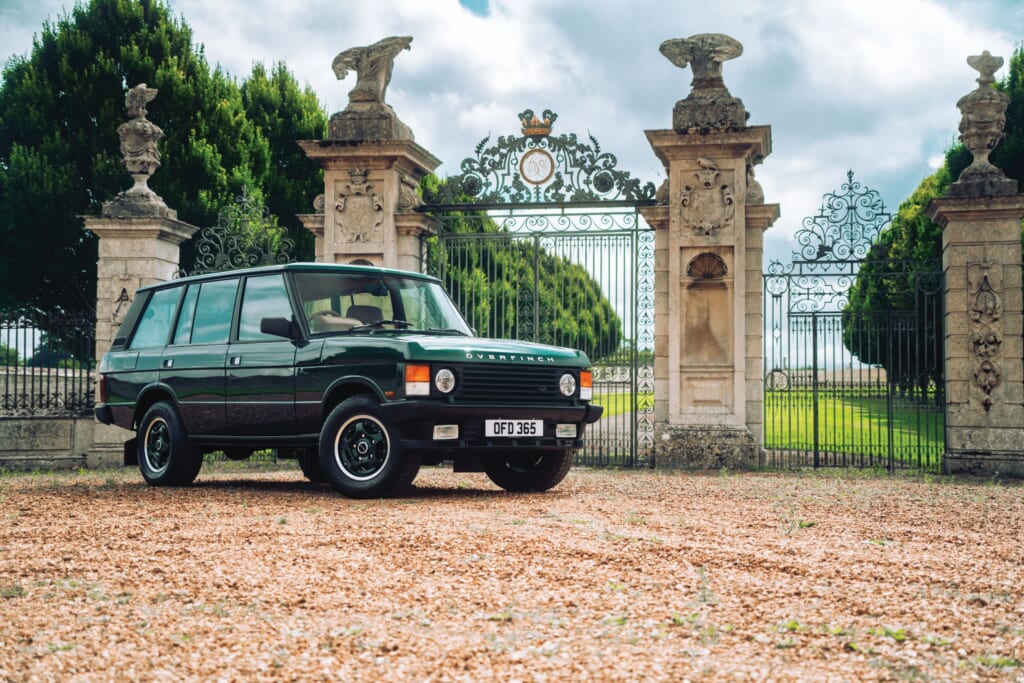 Their initial demonstration comes in the form of the impossibly gorgeous Overfinch x Purdey Heritage Field Edition, based on a 1993 Range Rover County LWB, finished in classic emerald green over saddle tan leather. The one-of-a-kind SUV has been completely reimagined, down to a new 6.2-liter V8, 424-hp engine and details like a Jaguar E-Type-inspired leather and polished metal steering wheel, along with handcrafted burr walnut and knurled metal interior accents.
It's the Range Rover Classic's boot however that steals the show. Specifically, its custom combination "cellarette" and gun case, built by hand from the same painstakingly-selected English walnut used for Purdey's gunstocks, and lined in leather and suede.
This masterpiece is designed to hold a pair of Purdey's finest Sidelock Ejector 12-bore side-by-side shotguns up top, along with the means of celebration at the conclusion of a successful day's shooting below: four bottles of champagne, crystal champagne flutes, a crystal whisky decanter, crystal tumblers, and a full-size, temperature-regulated cigar humidor, worthy of the world's finest smokes.
In Overfinch's phrase, "as engineering and technology progress, the principles of design, performance, quality and integrity remain constant"—words that equally apply to Purdey's modus operandi. The Overfinch x Purdey Heritage Field Edition is "both exclusive and collectable, intended for connoisseurs" and designed to increase in value in the years to come—which it will almost certainly do, exponentially.