This Ferrari LaFerrari Is The Most Expensive Car Ever Sold Online
This Rossa Corsa red rocket fetched $5.26 million on Bring a Trailer to set a new record.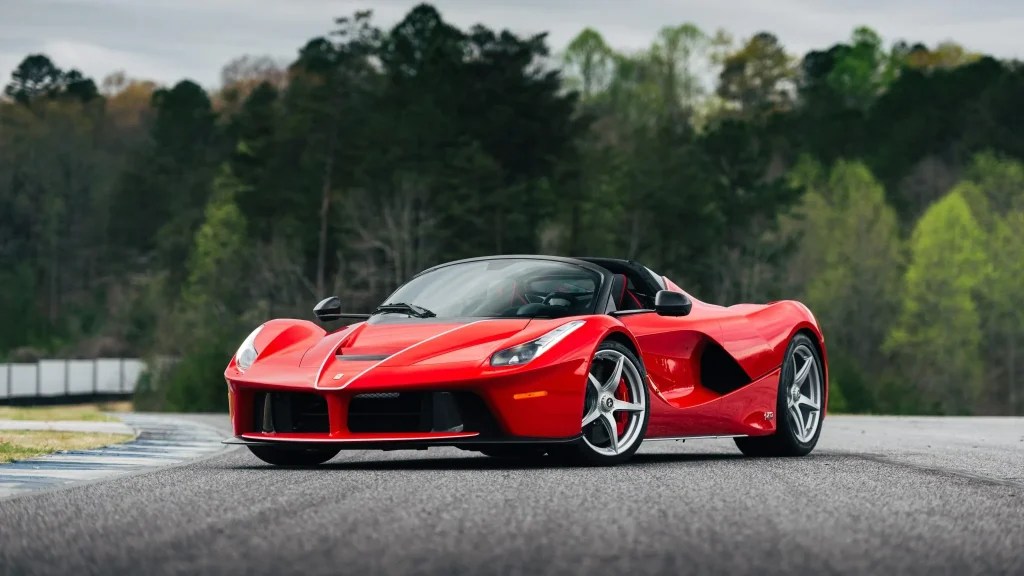 Ferrari seems to be the new king of sky-high online supercar sales. A 2003 Enzo set the record for the most expensive ride sold on the internet in 2020 at $2.64 million, only to be outdone by a $4.29 million 2001 Ferrari 550 GT1 Prodrive race car months later.
The latest Prancing Horse to take the crown went for $5.36 million. But while the first two record-breaking Ferraris were sold at RM Sotheby's auctions, this 2017 Ferrari LaFerrari Aperta changed hands on Bring a Trailer, a service that started as a humble blog in 2007 but has since become a popular platform for selling collector cars.
Part of the appeal for buyers likely has something to do with service fees. As Autoweek points out, many traditional auction houses charge 10 percent on top of the winning bid, which would have been $536,000 for the LaFerrari. But BaT's buyer's fees are capped at $5,000 or 5 percent of the final sale price, whichever is less.
The LaFerrari is the most recent Ferrari flagship, and thereby a successor to legends like the 288 GTO, F40, F50, and Enzo. This one, with a heritage Rossa Corsa red paint coat and 161 miles on the odometer, is one of 710 LaFerraris ever made, and one of 210 droptop Apertas. A combination of a 6.3-liter V12 and an F1-sourced KERS electric motor blast 949-horsepower and 663 pound-feet of torque to the rear axle via a seven-speed dual-clutch transmission.
Additional equipment includes an E-Diff3 electronic differential, electromagnetic dampers, Brembo carbon-ceramic brakes, 19- and 20-inch forged alloy wheels, a carbon-fiber removable roof panel, and a rear camera and parking sensors.
Inside, Alcantara wraps the seats and steering wheel, plenty of carbon-fiber trim covers other surfaces, and an inset Italian-language plaque that translates to "what's behind me is not important." So nothing is important, if you're driving this automotive missile.