This Original DeLorean DMC-12 Can Be Yours
The "Back to the Future"-famous ride is an extremely well-preserved piece of automotive history.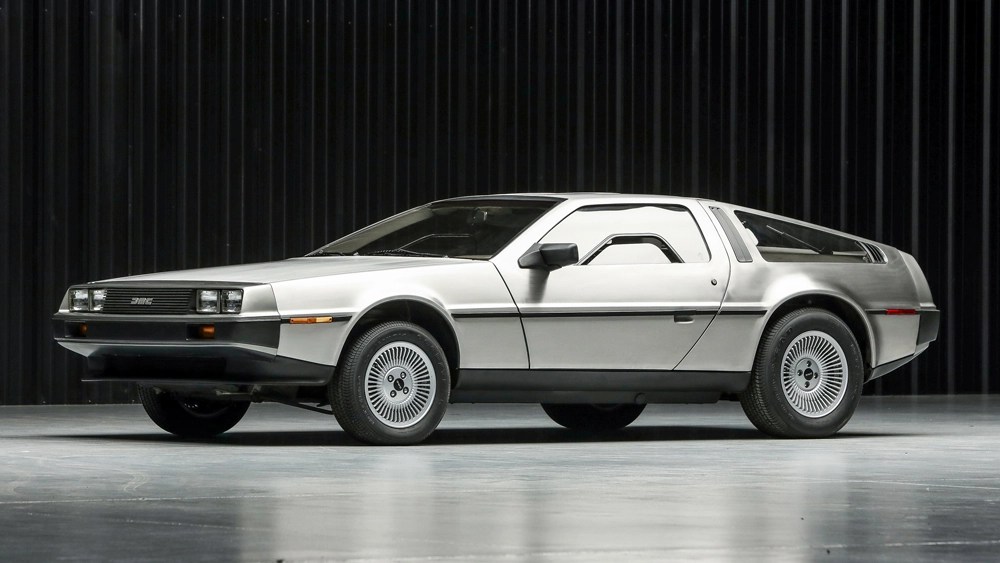 Seldom do low-mileage DeLorean DMC-12s rear their stainless steel heads at auctions, as just 8,975 examples of John DeLorean's over-promising, under-performing coupe were assembled over its sole production year from 1981 to 1982. That makes this one, which is on sale at Worldwide Auctioneers with under 3,000 miles on the odometer, an unusually well-maintained treat for the right collector.
DeLorean essentially invented the muscle car segment in the early 60s by birthing the Pontiac GTO. He consequently rose to the top of General Motors' executive ladder before departing the company in 1973 with ambitions of creating the world's greatest muscle car, as Forbes notes.
But despite stunningly angular looks penned by Giorgio Giugiaro—whose designs for BMW, Ferrari, Maserati Lancia and many others earned him the Global Automotive Elections Foundation's Designer of the Century award in 1999—the DMC-12 failed to ascend to heady heights.
Options were limited to a choice of five-speed manual or automatic transmission and gray or black seats, while the rear-mounted 2.9-liter V6 produced a rather paltry 130 horsepower. Plus, production was plagued by a multitude of aggravating factors, not least of which was a drug case brought against DeLorean for his alleged involvement in a cocaine deal devised to prevent his company's insolvency.
By the time he was acquitted in 1984, DeLorean's reputation was destroyed and his company had collapsed into bankruptcy.
This example has survived and thrived through four decades. It steel chassis is epoxied, the underbody is protected by fiber glass paneling, and the gullwing doors fit like a glove thanks to cryogenically preset torsion bars and nitrogen-charged struts. The all-gray interior appears to be in near-pristine condition, boasting its factory DMC radio with cassette player.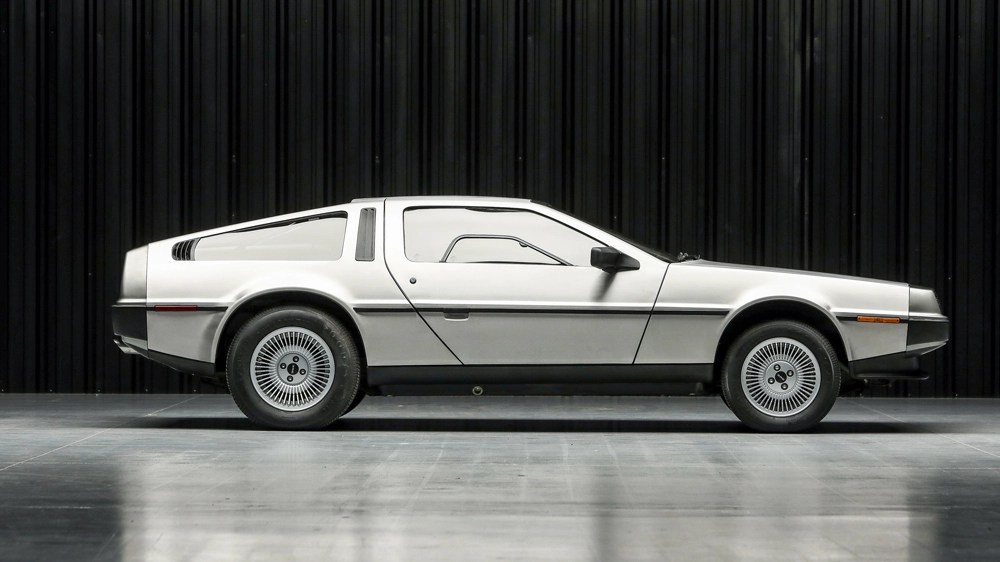 Worldwide Auctioneers doesn't list pre-auction valuation, but Robb Report notes that its low 2,891 mileage and original condition could help it sell for a premium of up to $80,000. Click here to learn more.