This Super-Rare Jaguar XJ220 Is Headed to Auction
The pristine 1990s-era Jag is still the fastest Big Cat ever made.
Just months after this Jaguar XJ220 set the record for the most expensive example of the '90s supercar ever sold, another turbocharged kitty is nipping at its heels.
Although the British marque also produced fewer than 300 examples of the XJ220 between 1992 and 1994, this is the second one crop up lately, this time from the RM Sotheby's Amelia Island auction catalogue.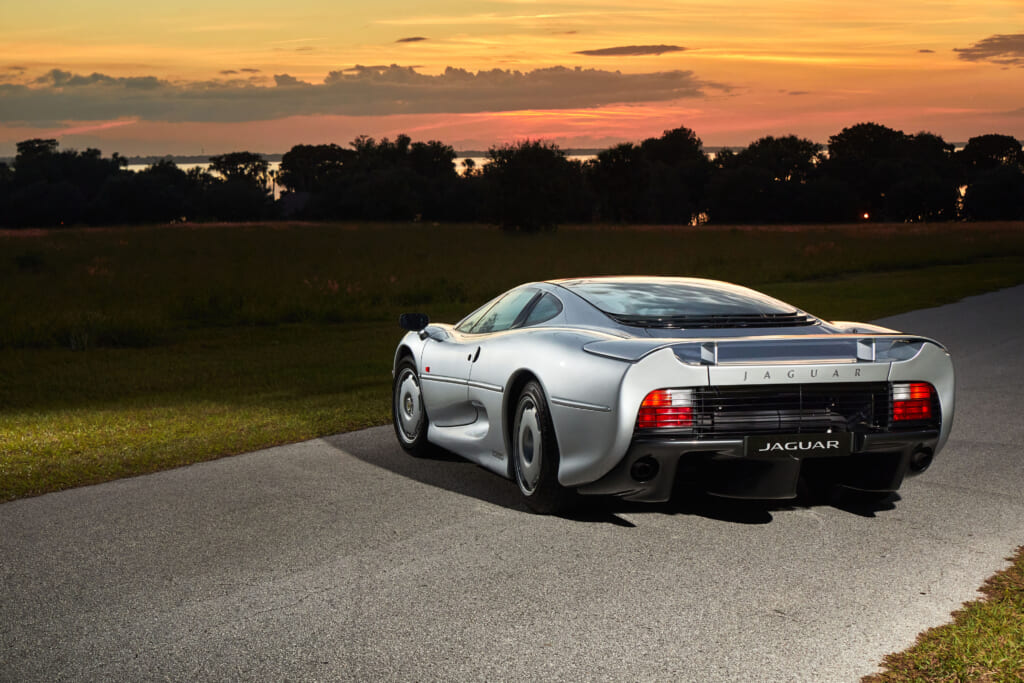 Maybe the XJ220 allure is tied to the 212-mph roadgoing missile's one-time reign as the world's fastest production car (and current reign as Jag's fastest to date).
Or perhaps it's that the turbocharged 3.5-liter V6—plucked from Jaguar's track-only XJR-11 race car—propelled the XJ220 to 60 mph quicker than contemporary legends like the Ferrari F40 and Lamborghini Diablo.
Regardless, it almost didn't exist, as the XJ220 was never seriously considered for a production run. But when deep-pocketed fans of the feline-badged brand sent in blank checks upon seeing a concept at the British International Motor Show in 1988, Jaguar was more or less forced to meet the demand.
This one, chassis No. 220719, is finished in Spa Silver over a Charcoal interior. With just 703 miles on the odometer, its pristine condition is comparable to the aforementioned record setter.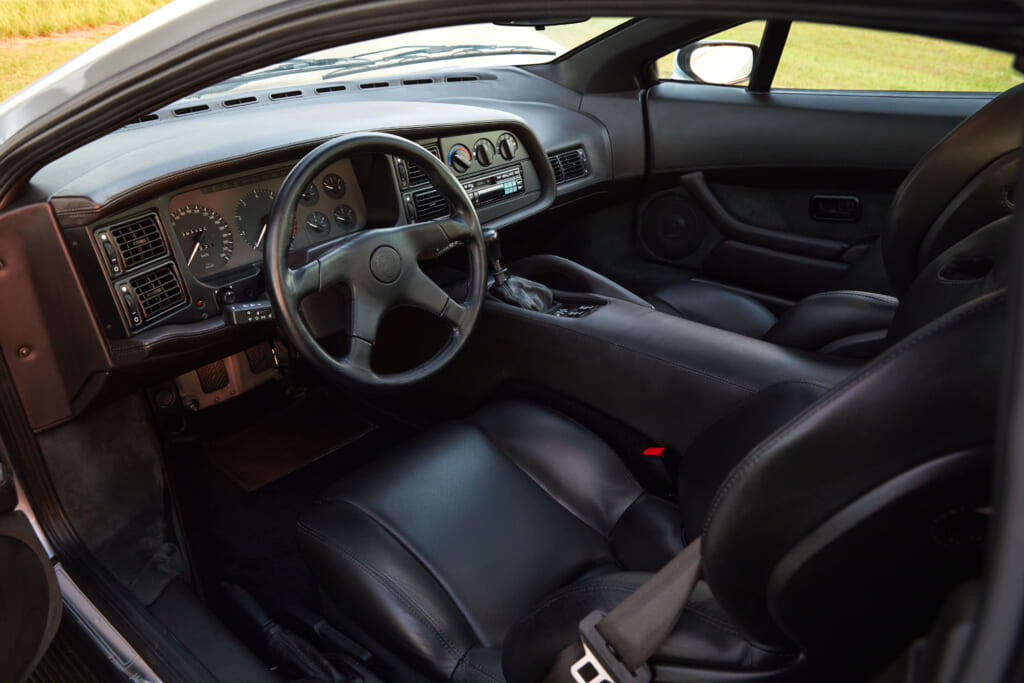 Last year, chassis No. 220719 scored a near-perfect 9.995 at the Jaguar Club of Florida Concours d'Elegance, adding to a list of awards that includes one national and regional Best-in-Class awards.
RM Sotheby's has more on provenance below:
After leaving the factory, the car was sold through Jaguar Deutschland GmbH on 24 January 1994 to a German engineer and business owner. After purchase, the XJ220 was reportedly placed into storage for eight years before being discovered by a UK-based specialist firm dedicated to procuring sought-after motorcars; from this concern, it passed to its latest, current owner, who has retained the car for two decades.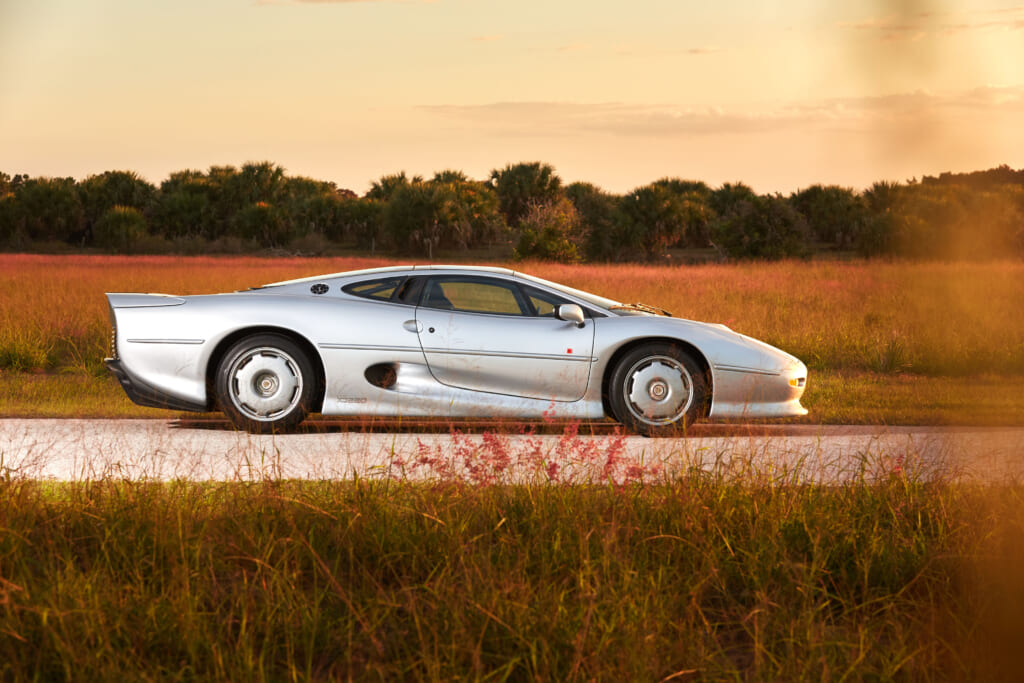 In 2002, the XJ220 made its first trip to the famed Don Law Jaguar workshop in Stoke-on-Trent, Staffordshire, England. Whilst in their company, the car received a "delivery miles" service, which included replacing camshaft and alternator belts, air and fuel filters, and oil, brake, and coolant fluid.

The vehicle would return to their shop in 2016 for an extensive service detailed in invoices totaling roughly £30,000. Due to delays in the shipments of OEM glass and tires, the full extent of the project was not completed until 2019.
Without a pre-auction estimate, it's hard to know of this 1993 model will surpass $629,955 when the gavel drops to become the new most expensive XJ220 ever sold. We'll find out when the auction kicks off on March 5.