The 'Thunder Bird' Superyacht Concept Is A 427-Foot Stunner
Dream boat alert.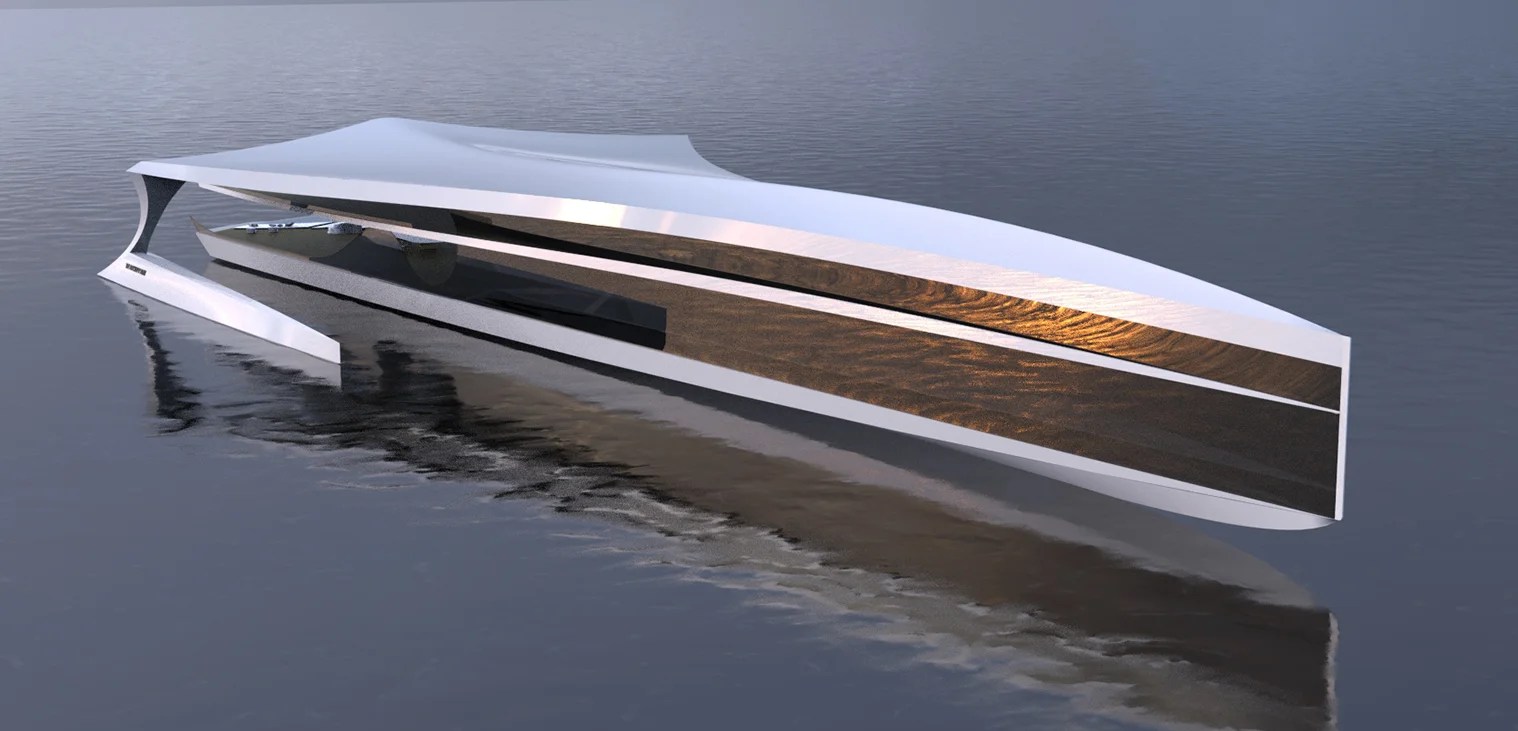 (Aras Kazar)
Megayacht concept artists find inspiration in a myriad of places. This 243-foot hydrofoil dubbed Plectrum is shaped like a massive harp pick, while this 430-foot floating sanctuary is named Aeolus after the Greek god of wind.
Turkish designer Aras Kazar similarly looked to indigenous American mythology in rendering his 427-foot trimaran Wakinyan. The name comes from a Lakota word with multiple thunder-centric translations, from "Thunder Spirits" to "Thunder Birds."
Kazar ran with the latter, shaping the superstructure into a beautiful bird-like silhouette that's best beheld from an aerial view. In profile, Wakinyan takes an almost monolithic form broken only by a clever wave motif at the stern.
Boat International reports that full-height tempered glass wraps each deck, allowing natural light to entirely fill the interior—no images were provided, but a panoramic glass deck, five guest cabins, a master suite, crew cabins, an aft pool, and a spa are detailed on Azar's website.
"The interior design follows the soft, gentle, cloudy feeling of the exterior," the designer said. "Wakinyan is designed to make you feel calm and relaxing whether you are enjoying it from inside or just looking at it from outside.
The only details offered regarding propulsion describe a max speed of 32 knots (37 mph) via an electric system that lifts the hull on hydrofoils.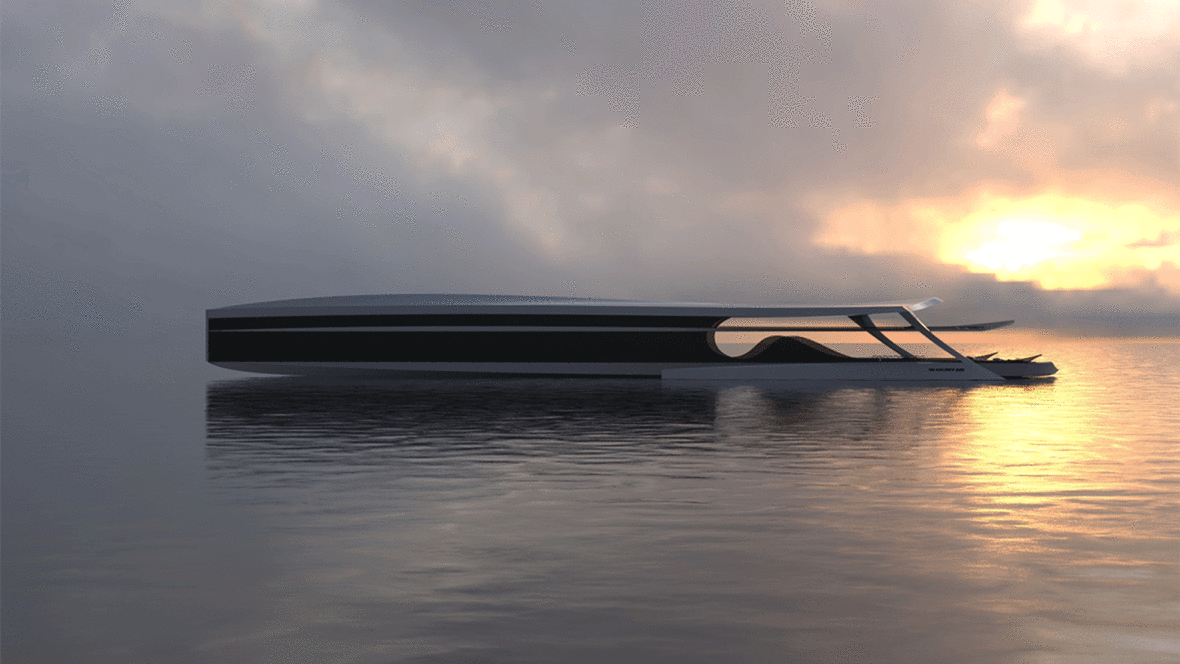 With all the press these fantastical seafarers receive, perhaps one multi-billionaire will be inspired commission one, be it Plectrum, Aeolus or Wakinyan.