3 of Burt Reynolds' Classic Movie Cars Are Headed to Auction
Take the star's own Bandit on a Cannonball Run.
Credit: Barrett-Jackson
Screen icon Burt Reynolds died in early September. One of the many great things he left behind in addition to his legacy as an actor and entertainer was an impressive collection of classic cars. 
Reynolds began selling his most famous cars a few years ago, like the '77 Pontiac Trans Am he sold for $550k in 2016. Barrett-Jackson has just announced that three more of Burt's rides are about to hit the block in the first auction since Reynolds' death.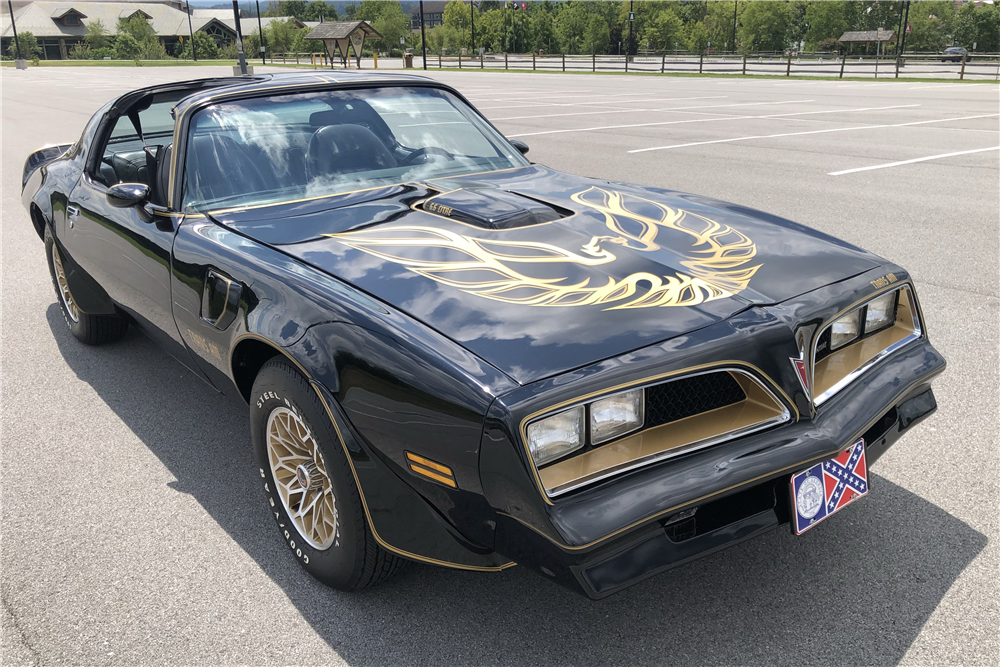 First up is the recreation of the 1978 Pontiac Trans-Am from Smokey and the Bandit. Reynolds remembered the car fondly, especially because of the time he spent in it with Sally Fields. 
It isn't one of the cars used in the film—those were dismantled for dumb legal reasons—it's a stunning recreation with details nailed down from the T-Tops to the Firebird hood decal to the CB radio.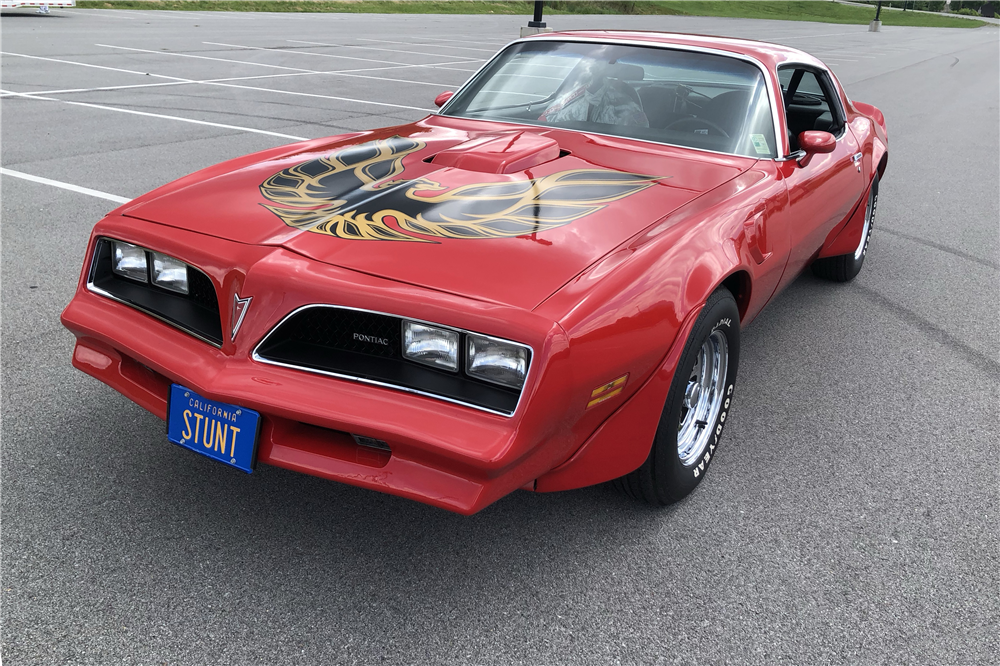 Next up is the 1978 Pontiac Firebird from Hooper. Similar to the Trans-Am in Smokey and the Bandit, it has a flashy fire-engine red paint job and details that serve as an homage to the stunt men in the film. 
This Firebird will undoubtedly be a sweet consolation prize for the guy who just missed its Smokey and the Bandit cousin.
Changing gears from the big block muscle of the previous two lots, the final piece of Reynolds' collection going up for auction is the 1987 Chevy R30 "Indy Hauler" pickup. 
If it looks familiar that's because you probably watched it jump a moving freight train in Cannonball Run. Before his death, Reynolds mentioned that this beauty had actually taken a spin on the Indianapolis Motor Speedway. If it's good enough for a goofy cross country race AND Indy, it's got to be good enough to bring a hefty price on the auction block.
This isn't some gross cash grab—the auction was set up before Burt passed away, as you can tell from the promo video above. Barrett-Jackson is set to auction off these awesome selections September 27 through the 29th.