The Blacked-Out 'Death Star' '54 Corvette Is a 638-HP Restomod Masterpiece
Stick a modern V8 in a classic shell, and good things happen.
When we last visited Timeless Kustoms, the Camarillo, California shop had just produced a 1969 Camaro black enough to qualify for Spinal Tap's album cover. And now the custom car wizards have extended that black-is-beautiful concept to the Camaro's older brother, the '54 Corvette.
You can easily see the conceptual similarities, despite the dramatically different body styles of the Corvette and Camaro.
For the Corvette, Timeless turned to Corvette power, in the form of the incredible 638-horsepower 6.2-liter, supercharged LS9 engine from the 2009-2013 C6-generation Corvette ZR1.
The 'Vette's snug two-seat cockpit gets the custom treatment to update it from the ancient original configuration to something a little simpler and cleaner looking, along the lines of a racing cockpit.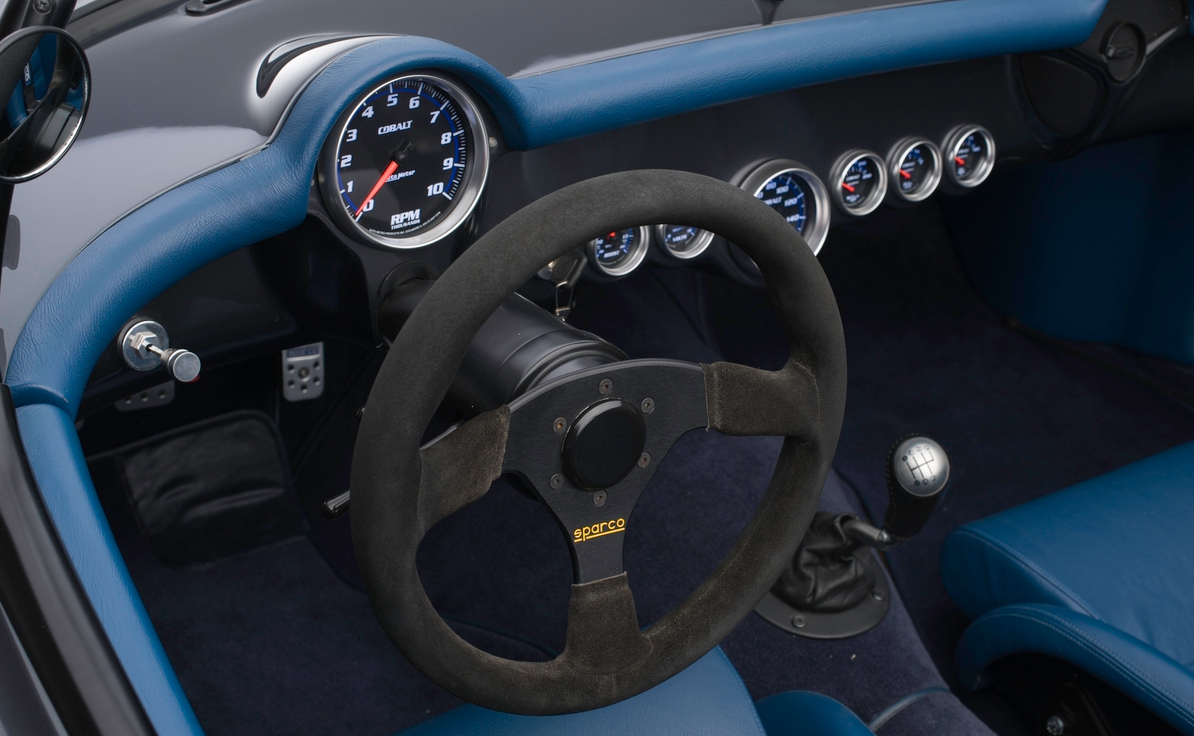 After two Chevies in a row, and a Mustang before that, will Timeless do a Dodge next?