We're in Awe of the Million-Dollar, 1000-HP 'Vicious' Mustang
There's a modern race car hiding beneath that '65 Mustang sheetmetal.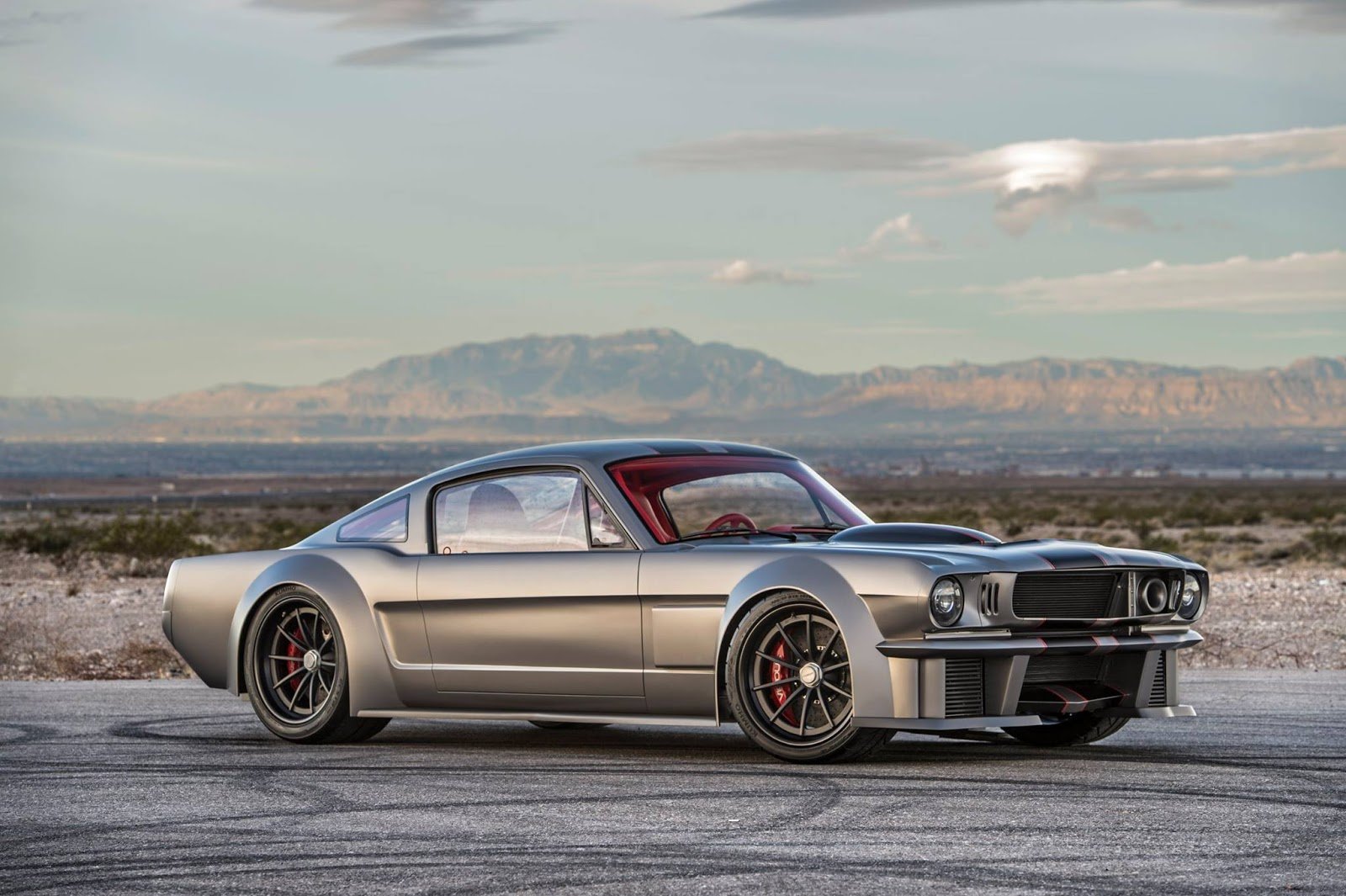 "This is a car, for us, that we've pushed the physical attributes to the limit," explains Timeless Kustoms' founder Jason Pecikonis. No surprise then that the custom-built, 1000-horsepower monster Mustang ran up a shocking $1 million tab in the builder's shop before its debut at this week's Specialty Equipment Market Association show in Las Vegas.
"The idea behind 'Vicious' is to build the ultimate road race Mustang," he said. "It is a no-holds barred, twin-turbo, single-supercharged, carbon-ceramic disc braked, independent front and rear-suspended, sequential paddle-shifted, kick-ass street car."
Timeless Kustoms built the Vicious chassis in proper race car fashion and hung sheetmetal from a '65 Mustang over the underlying machinery. The engine is from a new GT350, with both turbochargers and a supercharger added to produce an amazing 1000 horsepower. 
Vicious raises the bar for what can be accomplished in a resto-mod classic car build, though we're left to wonder how much less of the original car can be included in such vehicles.