Rule the Earth With Your Own Friggin' 2,000-Pound Personal Tank
Need.
Tinger
The Polish well know how unstoppable tracked vehicles are, so Tinger ATV has upgraded its wheeled off-roaders with rubber tracks in the Tinger Track C500, a go-anywhere five-seater that serves as an ATV, tractor, snowmobile, swamp buggy, and well, a tank.
Seeing a tracked machine crushing its way through a Polish Birch forest might be a little disconcerting for anyone familiar with World War II history, but the Track C500 comes in peace. Unless you are the hunter's intended quarry.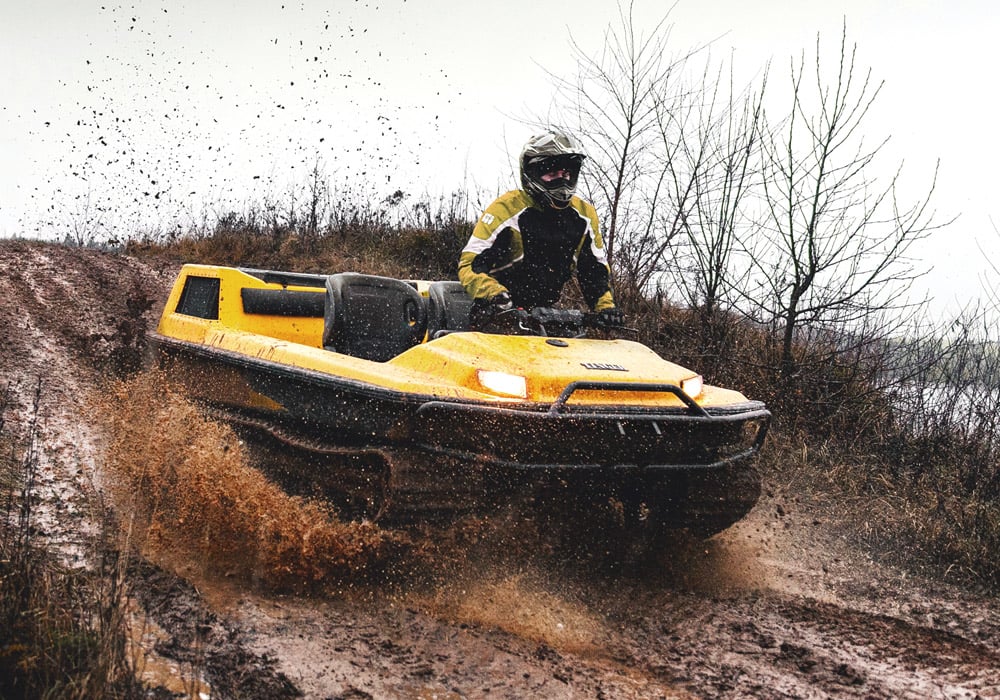 That's a 68-horsepower 1100cc Chery SQR four-cylinder Chinese car engine powering the 2,094-lb. Track C500 into the wild. The 10-gallon gas tank is good for about 8 hours of driving, though probably not while traveling at the 22 mph top speed.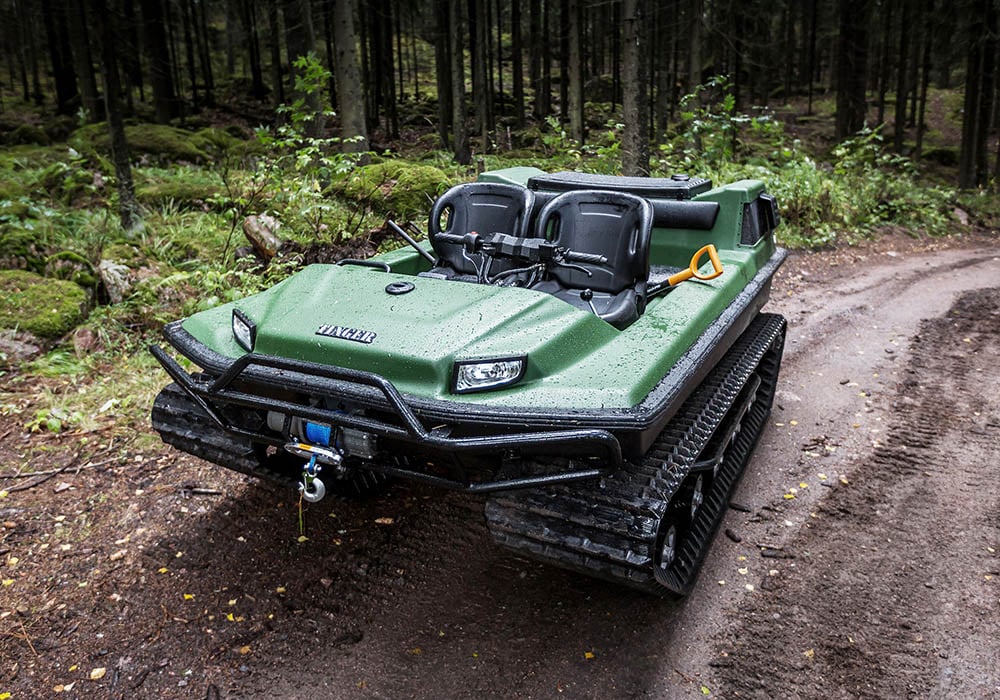 At 118 inches long and 75 inches wide, the Track is about the same size as a compact car, but it can do things no car can do.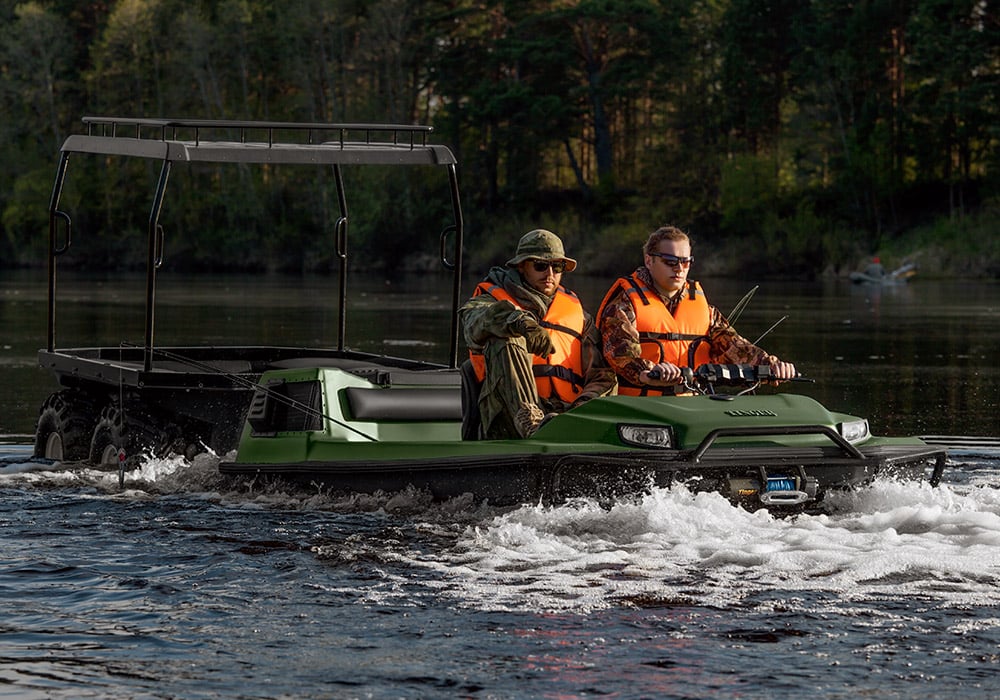 The planetary continuously variable transmission means there are no gears to change.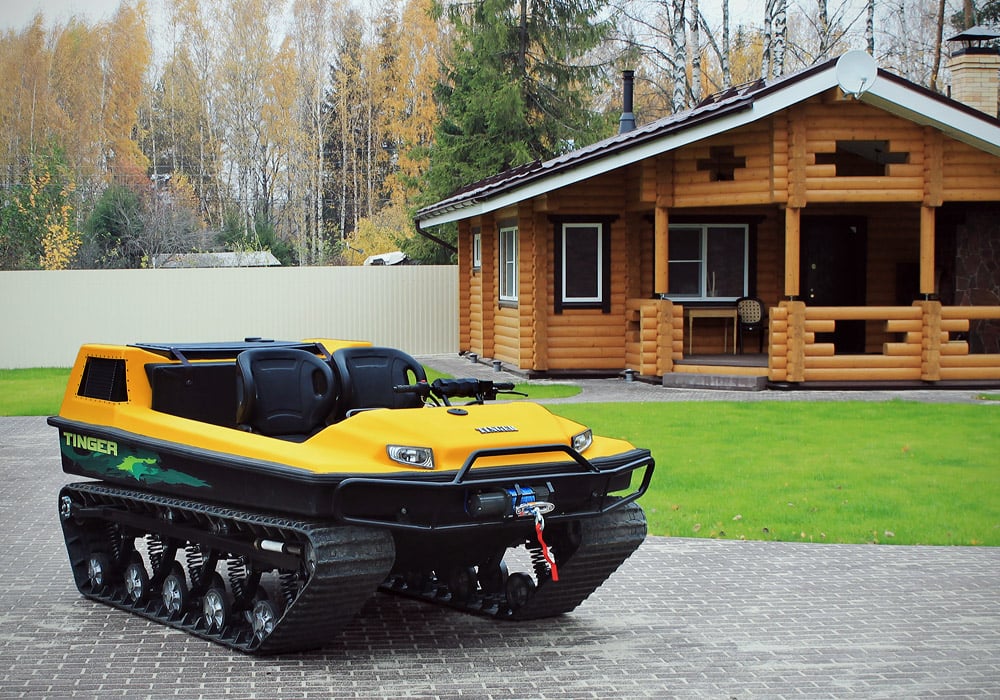 For steering, the Track uses regular ATV-style handlebars, so there are no tank joystick controls to learn.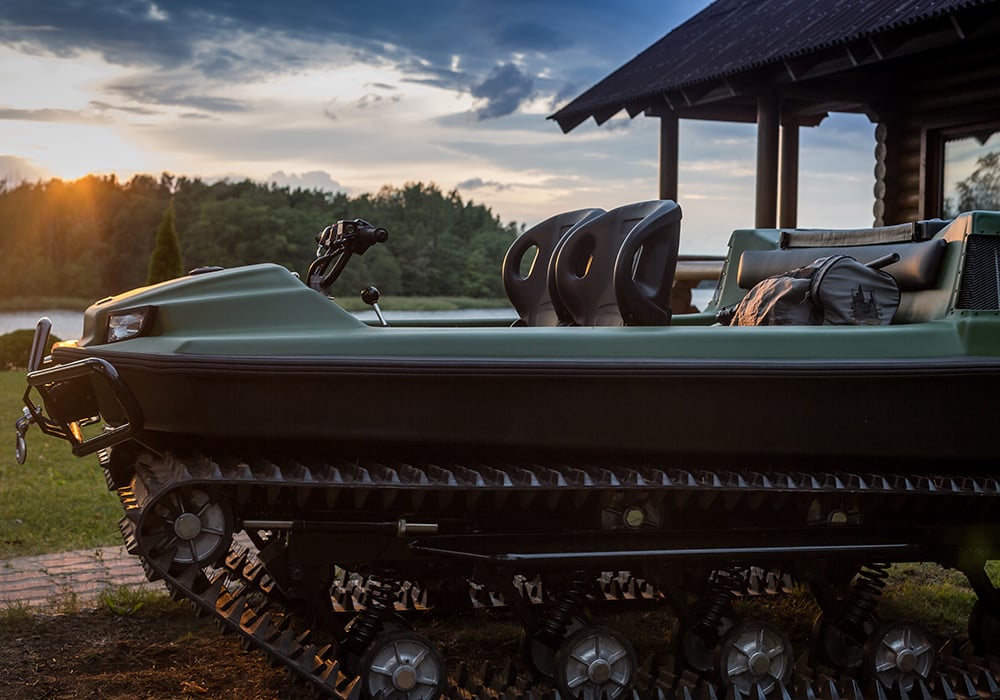 Place your order at Tinger's site. Choose among seven available colors.