Tom Brady Helped Design This Limited-Edition $360,000 Aston Martin
And he didn't do a bad job either.
Heads up New England Patriots fans, Aston Martin has a new way for you to demonstrate your support for the team's living-legend quarterback by offering a limited edition Vanquish S Volante that is custom-designed by Tom Brady himself.
Well, no, obviously, he didn't sit down at the drafting table and sketch the car's lines. But he did specify the colors, materials and equipment to his own tastes. He calls his contribution "curating."
"It was an easy decision to go with the Vanquish S for the special edition — it is an incredible car to drive and is truly a work of art," Brady said. "Going through the process of curating a unique Aston Martin has been fascinating. We started with a blank canvas and finished with this beautiful car."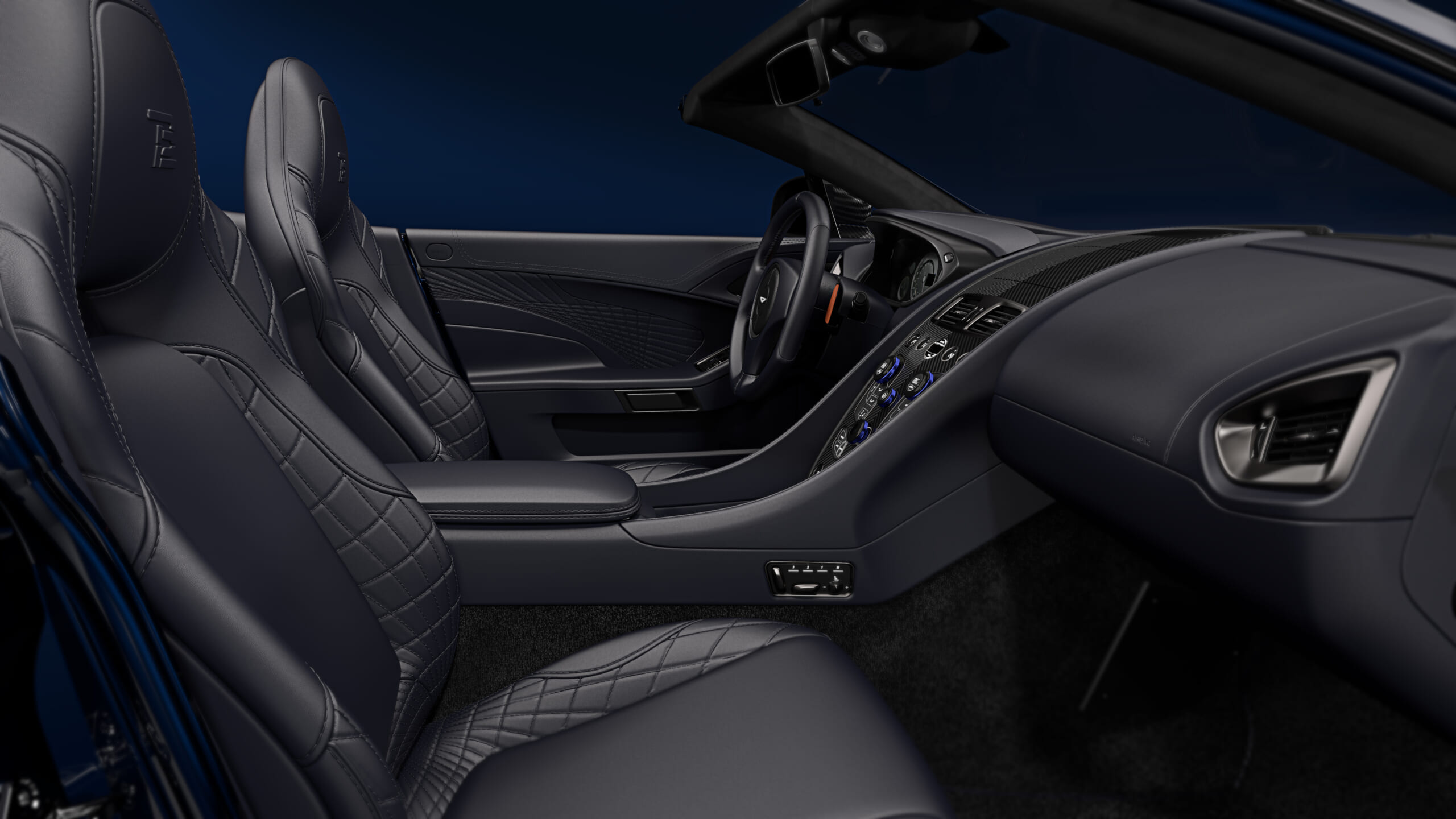 The Tom Brady Signature Edition version of the 580-horsepower 6.0-liter V12 Vanquish S Volante is finished in Ultramarine Black paint, with Dark Knight leather inside. 
Brady specified California Poppy red leather paddle shift tips on the steering wheel that is borrowed from the rare Aston Martin One-77 supercar.
Each car features Brady's signature on the door sill plates and boasts a blue 'TB12' logo fender badge. It is also embossed on the headrests and as a pull tab in the rear of the car, all in California Poppy red.
Aston promises to deliver the first of the twelve planned examples of the Vanquish S Volante 'Tom Brady Signature Edition' in the first quarter of 2018. Which means that if the Patriots and Aston Martin both do their jobs efficiently in the new few months, you could potentially drive a Tom Brady Signature Edition Vanquish S Volante to see the man himself play in Super Bowl LII. But if you go, plan to leave the car's top up, because this year's game is in Minneapolis. In February.