The Jeep Wrangler 'Tomahauk' Is a Dune-Crushing Tribute to WWII Fighter Planes
This thing is ace.
Hauk Designs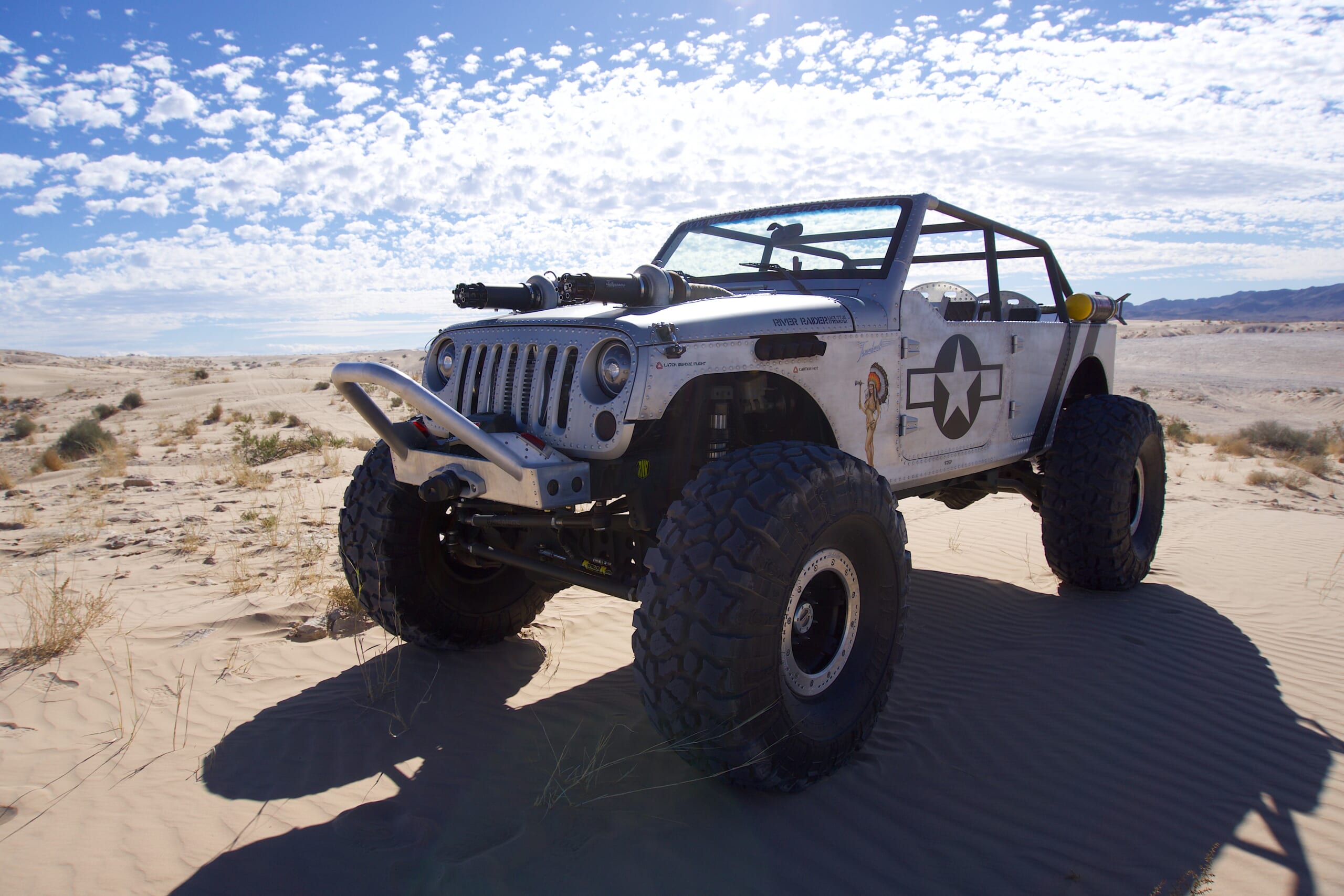 The original Jeep was born to carry soldiers in World War II, so building a custom Wrangler as a visual tribute to WWII fighter planes is a natural choice for Pennsylvania custom shop Hauk Designs, whose outrageous Jeep work we're appreciated previously.
Those Gatlin guns on the hood? They are actually the Tailgunner air intakes for the Turbonetics twin turbochargers that pump up the 5.3-liter General Motors LM7 truck engine far beyond the modest 285 horsepower it originally produced.
That is a custom-built riveted aluminum body that channels the warbird vibe and the nose art details are hand painted in the authentic style of the 1940s.
The cabin is just as insanely authentic to the warbird vibe, though hopefully the right-side control yoke isn't functional.
Beneath the outrageous sheetmetal is some suitably ridiculous hardware, starting with Icon 16-inch coilover shock absorbers, Redneck Ram hydraulic power steering assist, Artec high-steer arms and truss and J.E. Reel 1350 driveshafts.
Those are monster 44-inch Pit Bull Rocker tires mounted on 17-inch beadlock wheels.
The bomb-shaped tanks on the rear fenders are actually oxygen tanks salvaged from WWII bombers and repurposed as auxiliary fuel tanks for Tomahauk.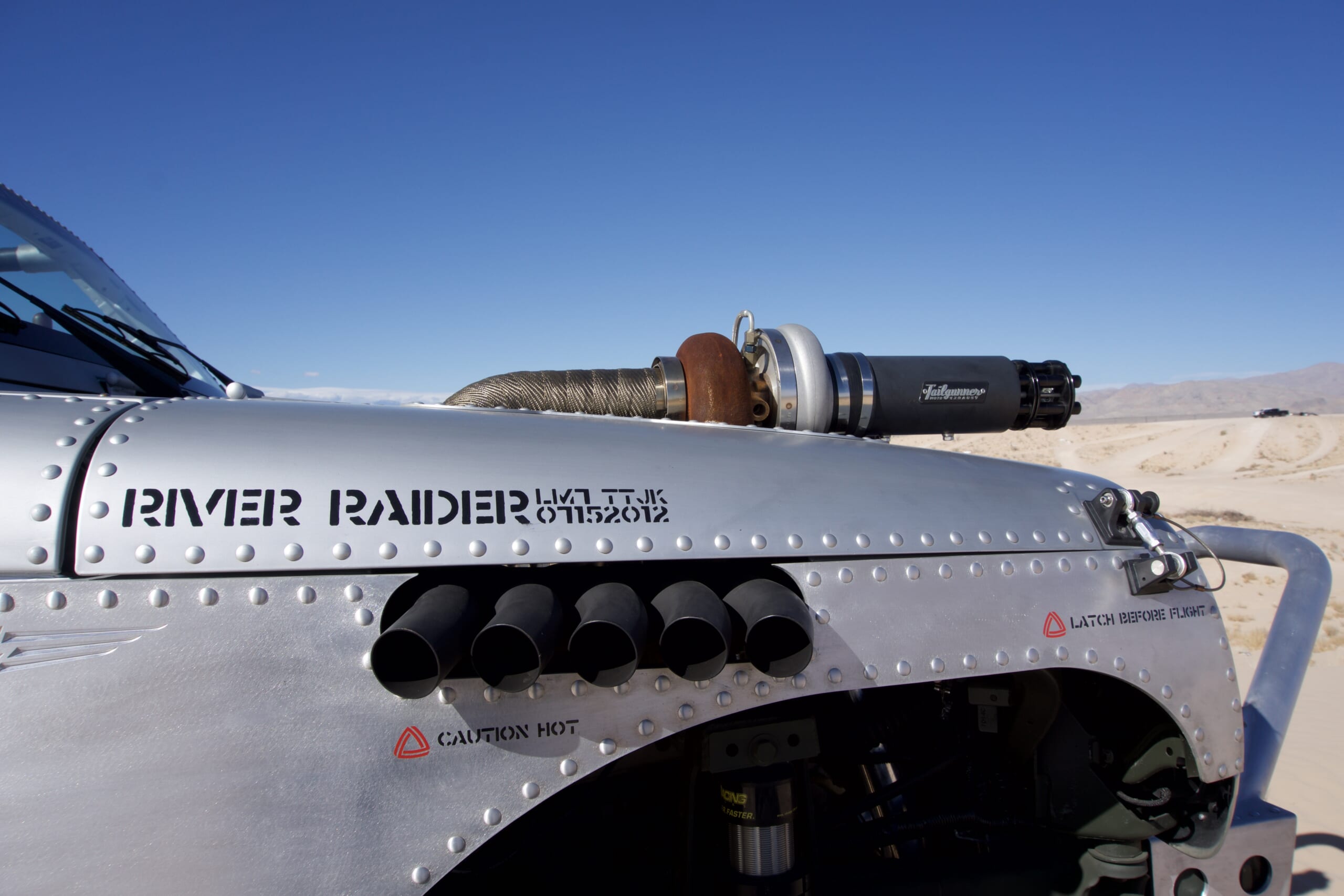 Some tribute vehicles are just copies of earlier machines, but Tomahauk is a uniquely creative interpretation of WWII design, translated onto a modern canvas, which makes it stand apart from most such projects.