Dominate Your Holiday Travel Game With the 10 Greatest Rental Cars
'Cause who wants a Nissan Altima, anyway?
Ford Motor Co.
'Tis the season to fly. Fly home. Fly somewhere warm. Fly anywhere but here.
Unlike summer's Great American Road Trip, air travel takes you from point A to point B and from there, it's up to you. So if you are going to rent a car while away for the holidays or for a sunny winter break, make it count.
Most rental car companies offer hot rides through specialty divisions. They include Hertz Dream Cars, the Enterprise Exotic Collection and the Avis Signature Series. Even discount companies like Alamo, Dollar and Budget offer fun rides like Mustang and Camaro convertibles and Jeep Wranglers.
Turo's AirBNB-like rental service of privately owned cars includes sports cars and classics, and there are websites dedicated to unusual cars such as CarHopper and Gotham Dream Cars specializing in eye-catching rental rides.
Some rentals are more equal than others, so here's our top ten list. And if you aren't going anywhere this season, there's always your high school reunion to keep in mind.
In 1966 Hertz stirred up excitement for its rental cars by offering customers a chance to drive Shelby GT350 sport coupes painted in Hertz corporate black and gold.
The result was the Shelby GT350H, which later inspired the 2016 Ford Shelby Mustang GT-H, a black-and-gold tribute model Hertz offers for rent in popular vacation destinations.
While the original vehicle was a bonafide Shelby GT350 with all the hot parts needed to hit the track, the current model is a Mustang GT dressed up with Shelby body parts. In case you're feeling shortchanged, today's GT is rated at 435 horsepower, compared to 306 horsepower for the '66 GT350.
Avis is among the companies that will rent you the F-Type, Jaguar's first return to true sports cars after decades of building soft long-distance grand touring machines. The F-Type is beautiful enough to earn a spot in the Jaguar family, which has been long appreciated for its cars' good looks. A muscular 340-horsepower supercharged V6 engine and track-worthy suspension back up the styling with equally good performance.
Even affordable rental companies like Budget, Dollar, and Alamo offer the chance for rugged style and outdoor fun with the Jeep Wrangler. The original SUV keeps getting better, and renting one lets you see if the idea of buying one is as good as it seems. If you are visiting family in the cold, cold north, it offers greater ability than others on this list when it comes to handling snow and ice.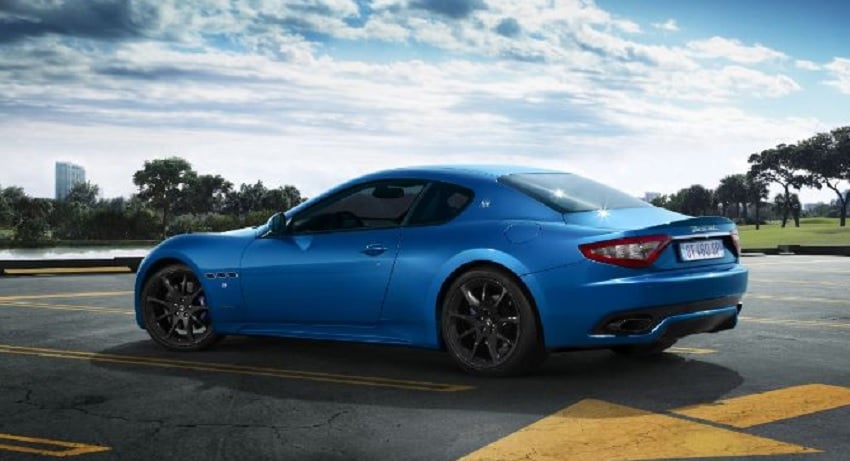 Sexy Italian style and an American-accented V8 engine note is a phone call away thanks to Enterprise. The company offers the 405-horsepower 4.2-liter V8 coupe as a rental as part of its Enterprise Exotic Collection in Beverly Hills, Santa Barbara and Orlando.
WWJD? What Would James [Bond] Do? He'd head straight to the Enterprise rental counter upon landing at his U.S. assignment. There he could rent an Aston Martin DB9 suitable for duty on Her Majesty's Secret Service. Bond will find his familiar ride available in Californian and Arizona locations.
If you're heading to Los Angles, Turo offers the chance to rent some real American iron, in the form of the 500 cubic-inch (that's 8.2 liters!) V8 engine-powered 1971 Cadillac Eldorado convertible. It delivers an actual 11 mpg, so bring your gas card. Daily rental price is $849, in part because of the car's provenance as a prop in the Bernie Mac film Soul Men and several TV shows.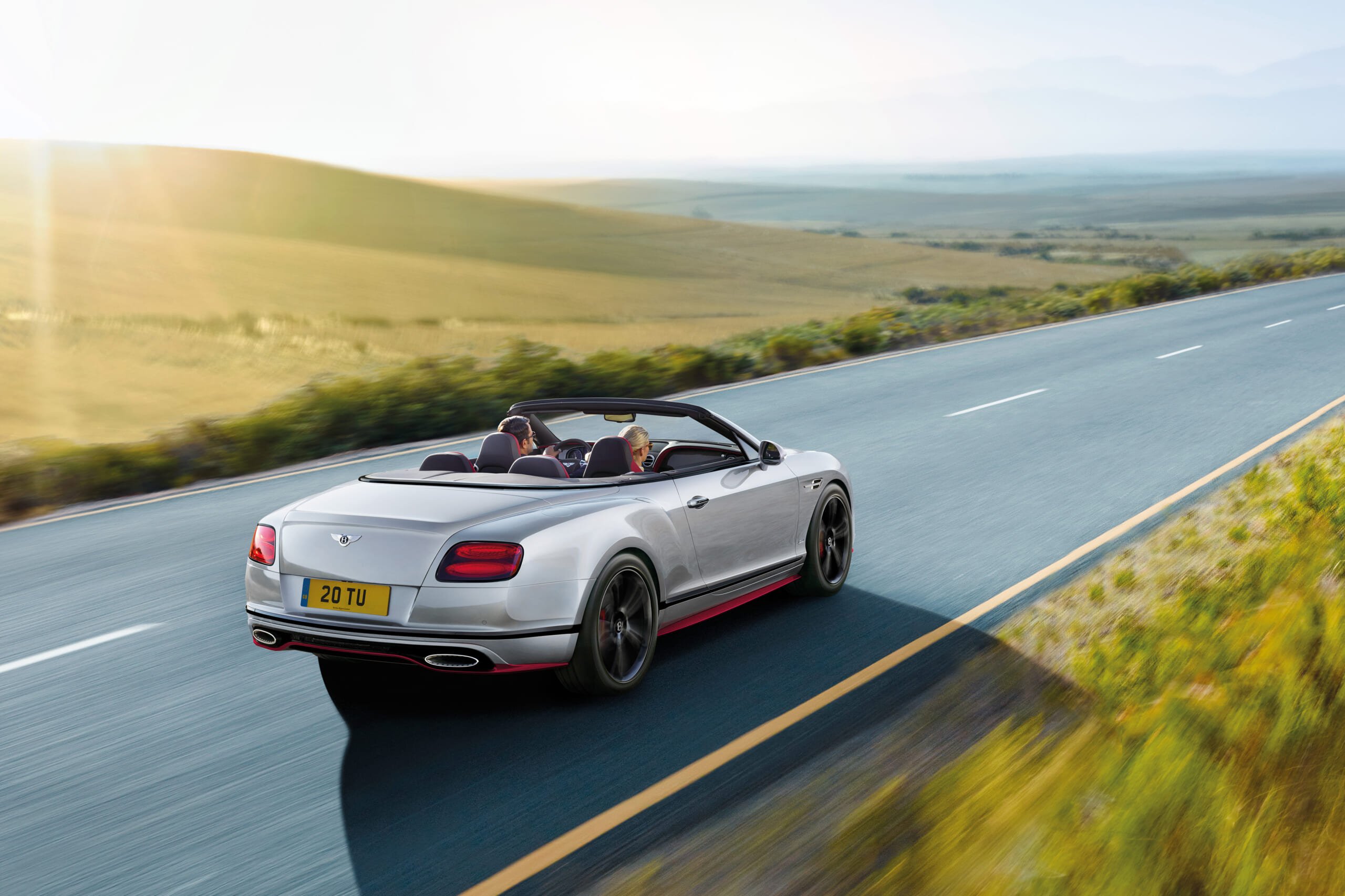 Luxuriate in all the 567-horsepower W12 goodness of a Bentley convertible courtesy of Carhopper, the luxury rental car company. The $1,260 daily rental rate is a bargain compared to the quarter-million dollar price tag, and you'll never tear through a 12.8-second quarter mile with more ease or comfort.
Some of the world's best drivers have piloted McLarens en route to Formula One world championships. Join Emerson Fittipaldi, Alain Prost, Ayrton Senna and Mikka Hakkinen by renting a zoomy McLaren 650S from Carhopper for $2,000 a day. The 641-horsepower 3.8-liter twin-turbo V8 might not win Formula One races, but it will make you feel like it could.
The $468,000 Lamborghini Aventador's edgy styling is reminiscent of the Batmobile, so it's appropriate that it is available through Gotham Dreamcars for a weekend price of $5,450 and $2,250 weekdays. 
The Aventador's thundering 691-horsepower V12 backs up its extreme looks with astonishing power that launches the car from a stop like a catapult roller coaster ride at the theme park.
When it comes time for the absolute pinnacle, there can only be one. In cars, that is Rolls-Royce, and Gotham Dreamcars has your $427,000 Phantom Drophead Coupé ready for $4,950 on a weekend or $2000 weekdays.
The Phantom is no muscle car, but its 450-horsepower V12 does a reasonable impersonation even while dressed in the automotive equivalent of a tuxedo. Amazing, and amazingly available for an incredible temporary ride.