Bow Before the 10 Most Badass Custom Trucks on the Planet
The toughest of the tough.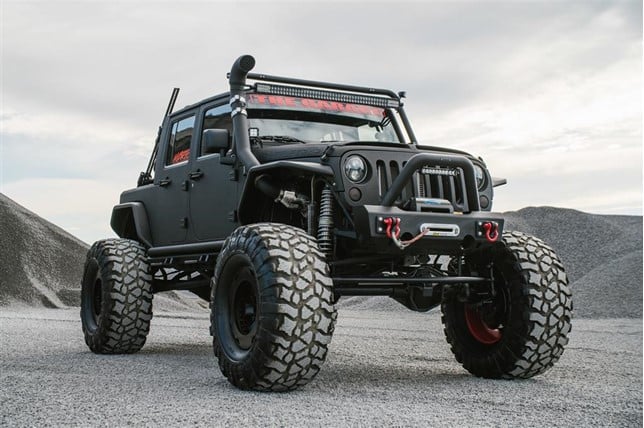 duPont Registry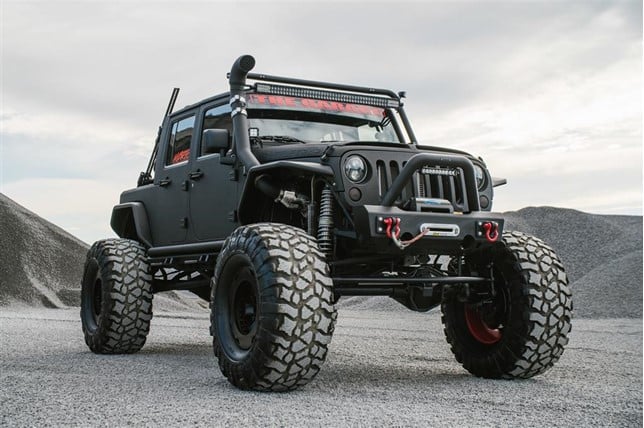 We all love trucks, but we love them that much more when they've been properly upgraded and modified to truly unstoppable status. If there is a bit of bling or blacked-out badness thrown in, so much the better.
So buy stock in off-road tire companies and get aboard the monster truck bandwagon, because here is your list of the ten most incredible off-road machines Maxim has seen.
There is nothing wrong with the 450-horsepower Ford F-150 Raptor 4×4 that John Hennessey can't fix with the 600-horsepower Hennessey Velociraptor 6×6. Hmm, maybe if he added tracks to the rear quartet of wheels for an Army half-track effect.
Usually we rely on aftermarket tuners to build the most outrageously modified machines, but Jeep has a tradition of applying the cutting torch to its own projects, and this year they produced the incredible 707-horsepower Hellcat V8-powered Jeep Trailcat.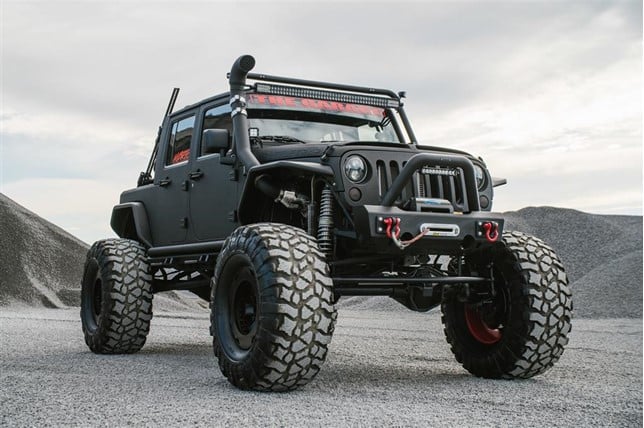 The Hellcat engine swap is one possibility to provide the Wrangler a power upgrade, but the grittier answer is to install a 500-horsepower tuned version of the 5.9-liter Cummins diesel that is so beloved by Ram truck owners. It is a match made in heaven. Or at least in Rubicon Springs.
4. Land Rover Defender 'Flying Huntsman 6×6'
Six-wheel drive and a cargo bed set this Land Rover Defender 110 apart from the usual versions of this off-road legend, making it an irresistible member of our top ten list.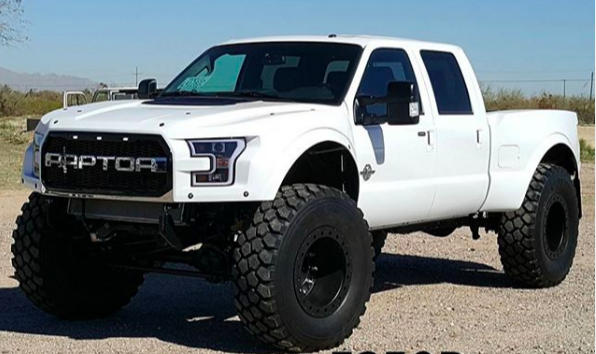 Why go for a heavily modified F-150 Raptor when you could have a heavily modified F-250 Megaraptor? That means a solid front axle, and 440-horsepower, 860 lb.-ft. 6.7-liter PowerStroke diesel power to back up the massive 46-inch Michelin off-road tires.
6. Mercedes-Maybach G 650 Landaulet
Maybe it is time to think about how to enjoy some opulence with our off-road capability. That's the thinking behind the convertible top-equipped, leather-trimmed Mercedes-Maybach G 650 Landaulet. This is an actual production model that some people can buy. But because it is absurdly expensive at $800,000 and because production is limited to 99 examples (which are all sold) it is still practically a one-off custom.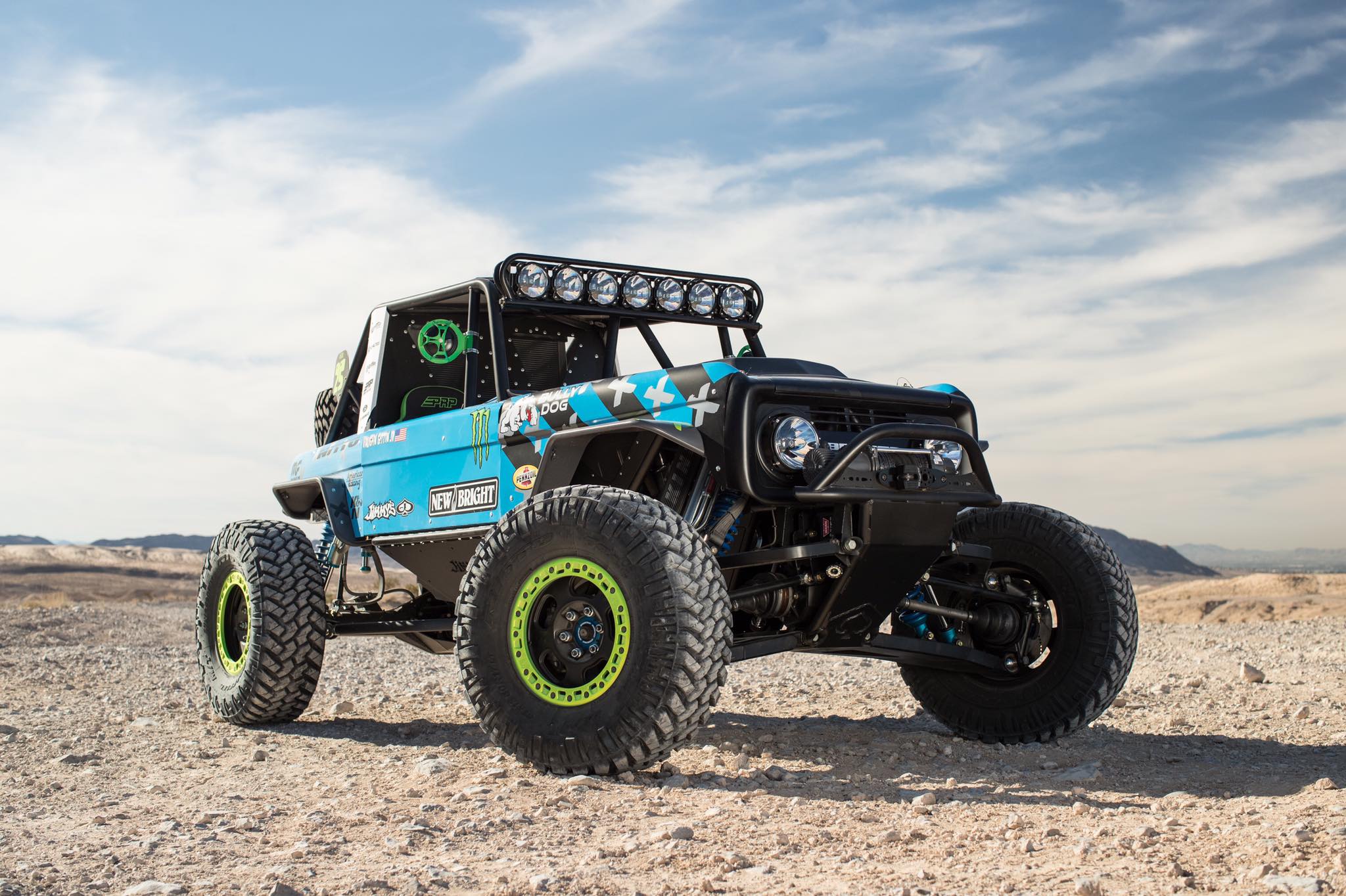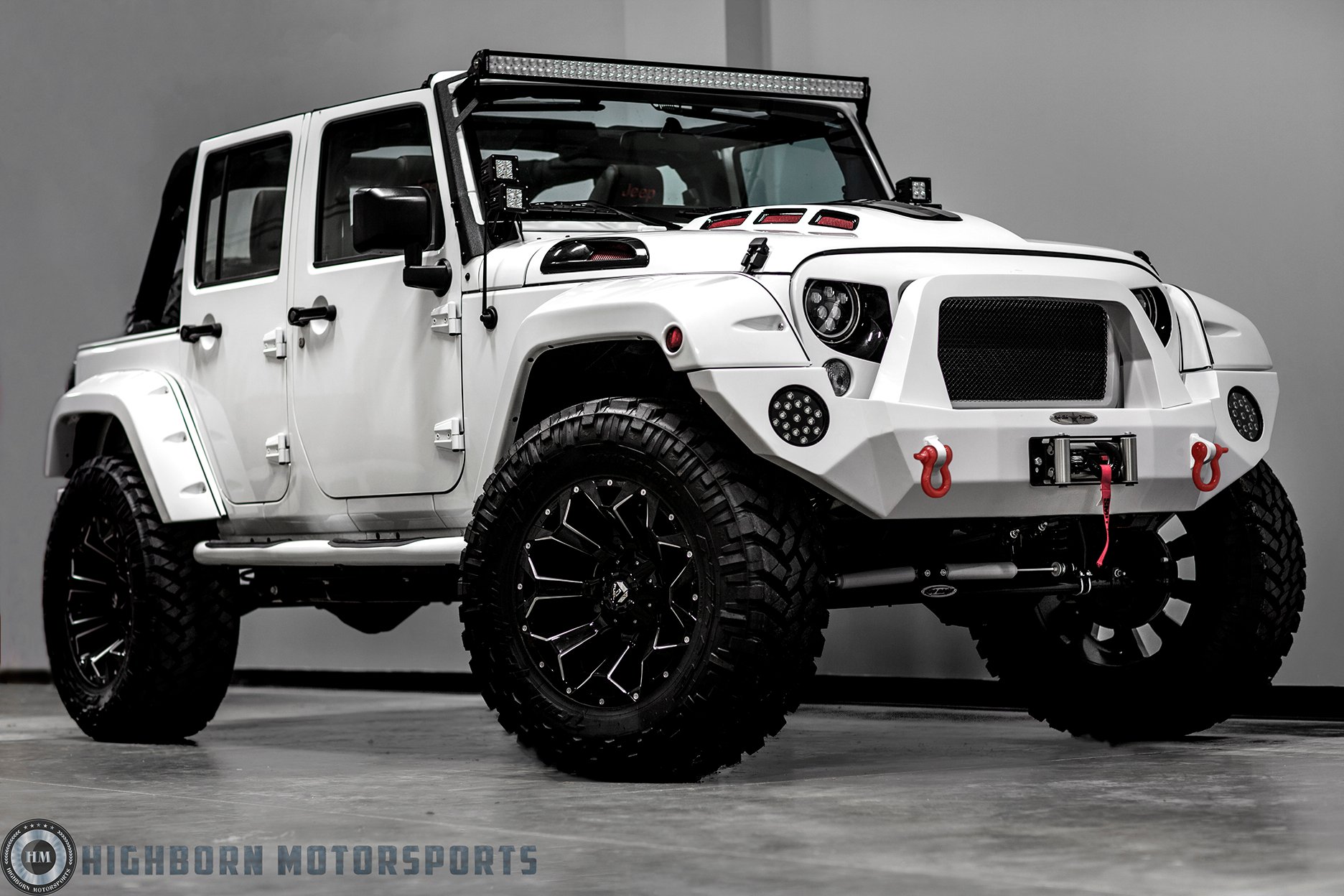 8. Voltron Motors Jeep Wrangler Intimidator
Forget about Jeep's traditional seven-slot grille, when you can have the angry stormtrooper looks of the Intimidator from Voltron Motors. Tyrese Gibson has one of these beasts, which is just another reason to saddle up in your very own Intimidator.
Yeah, yeah, four-wheel drive. Big deal. The Funter off-road truck has four-wheel steering! Lets see you beat that when you get squeezed into a tight spot between trees or rocks.
10. Patriot Campers LC79 Super Tourer
Killer trucks don't have to start with the familiar ingredients, such as a Jeep Wrangler or Land Rover Defender. Patriot Campers builds Toyota Land Cruisers into formidable off-road machines that also bring along some camping amenities that let you stay in the outback with some degree of comfort. And a lot of badass style.