This Totally Insane Ferrari Tricked Out With Jet Engines Can Do Over 400 MPH
It's no wonder this crazy custom is called "Insanity."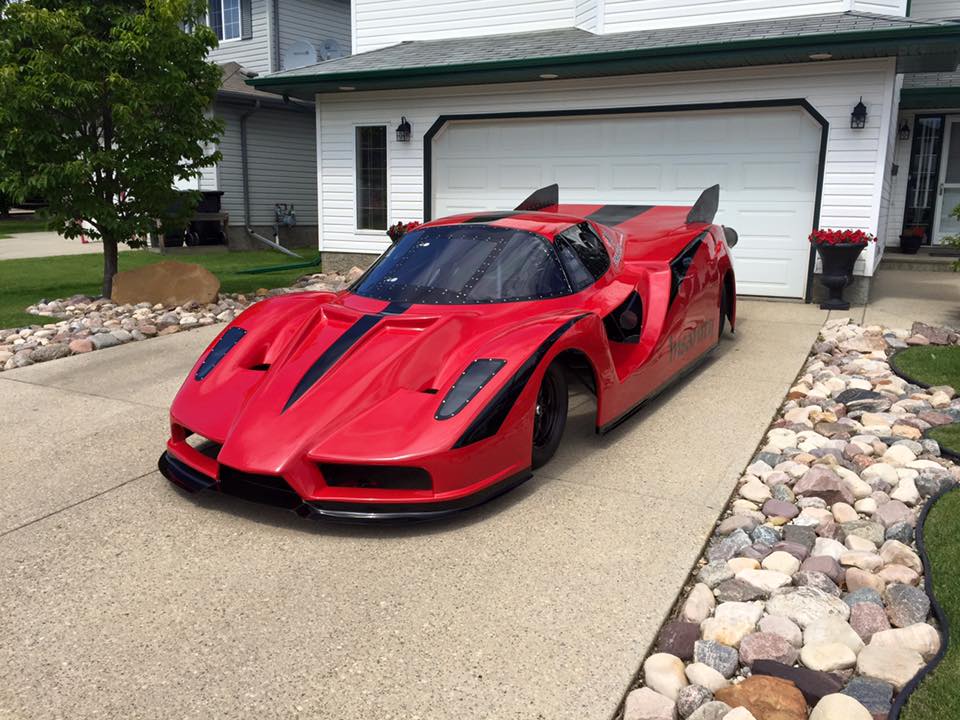 If there's one petrolheads are known for it's obsessiveness. Which is why it makes perfect sense that one Canadian car nut just spent 12 years building this utterly insane Ferrari Enzo replica jet car.
It's equipped with twin Rolls-Royce jet engines – yes, from a plane – that kick out a combined 62,275 Nm of torque, aka 14,000 pounds of thrust – and can (theoretically at least) propel it to over 400 mph if it ever passes a safety inspection.
Appropriately dubbed "Insanity", all told the thing cost nearly $100,000 to build.
The Rolls jet engines were picked up cheap at auction or it easily could have cost 10 times that amount.
Can it be mere coincidence that the man who built it is named McQueen….?
H/T: DriveSpark