Toyota Preps Land Cruiser Concept to Battle New Ford Bronco
War is coming.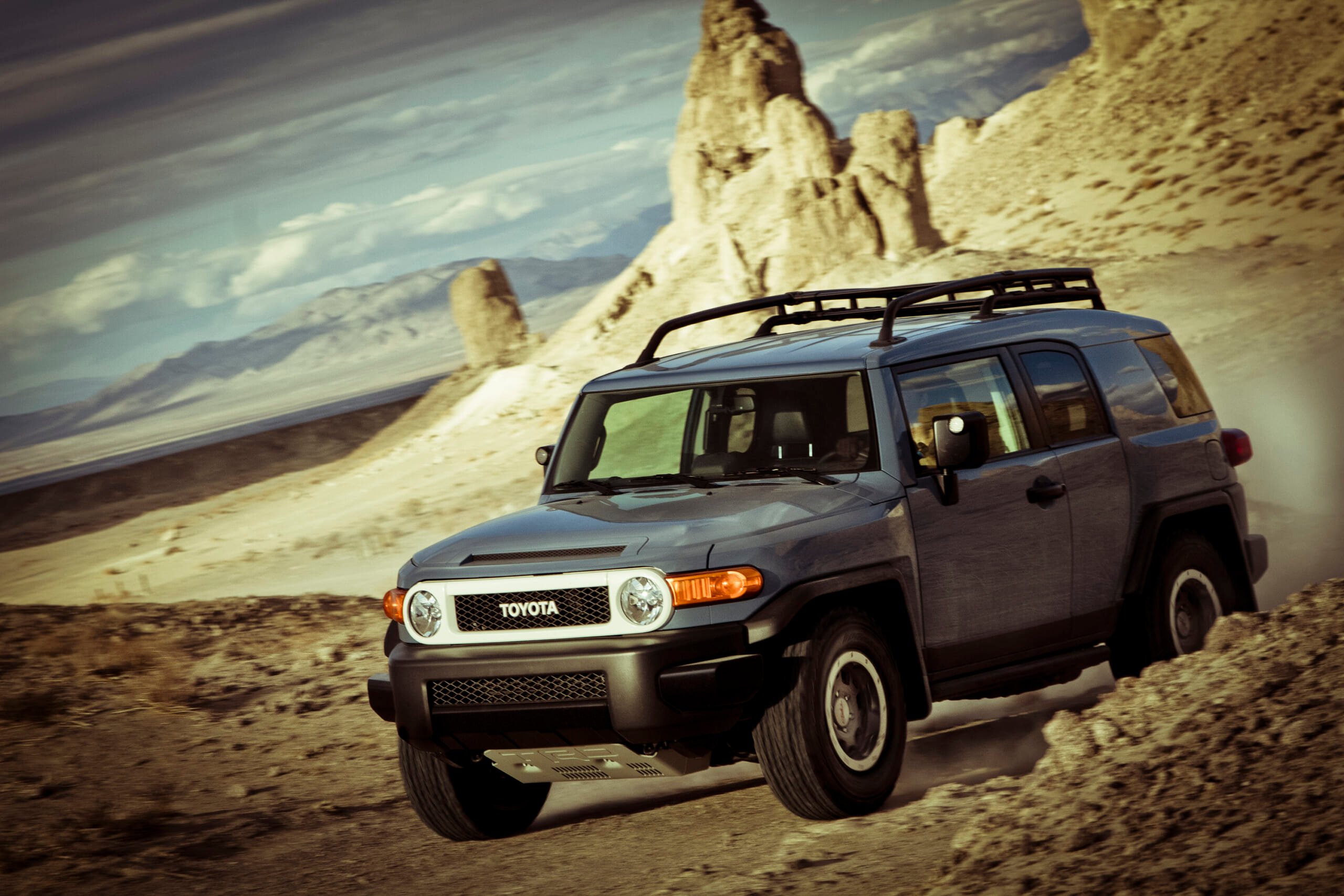 Good news for fans of classic Toyota Land Cruisers: it looks like Toyota is brewing up a replacement for its first, less-than-successful effort to revive the beloved FJ-generation Cruisers.
The 2011-'14 FJ Cruiser was intended to evoke the original off-roader's boxalicious style, but failed to achieve the intended charisma. The rattly rear-hinged mini-doors for the back seat were another significant shortcoming.
But now, according to the gurus at Auto Guide, who do things like pore over trademark applications, Toyota's ready for a do-over. 
The carmaker has trademarked the term FT-4X. Decoded, the "FT" portion is standard Toyota terminology for a concept car, while the "4X" portion of the name is believed to refer to a 4×4 off-road model.
Connecting the dots, Auto Guide says that the retired FJ Cruiser's spot in Toyota's model line is the one most likely to be filled by this upcoming concept.
With Ford plotting the revival of its classic Bronco, a real Land Cruiser reboot could set the stage for an incredible Mustang versus Camaro-style battle for the hearts and wallets of nostalgic truck buyers.