This Land Cruiser Hot Rod Is a One-of-a-Kind Off-Road Monster
Park anywhere you like.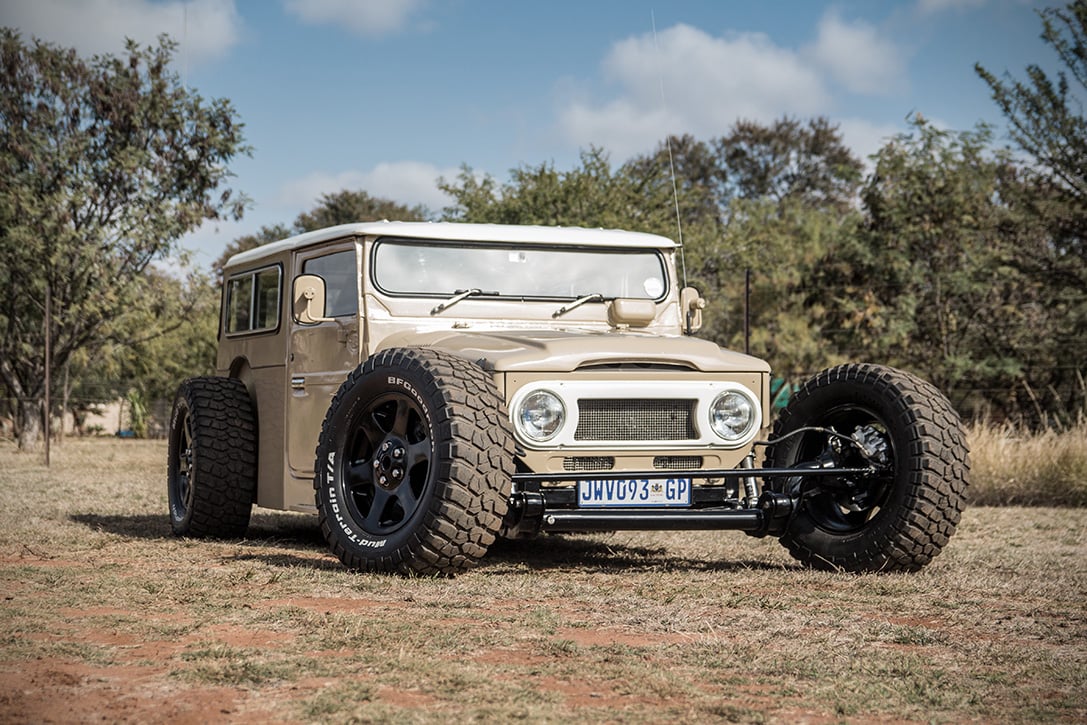 The rules for building a proper hot rod have been passed down through the generations, so they are fairly well understood: a V8 engine under the hood of a body that has been chopped to lower the roof and channelled to sit lower on the frame rails. Rear wheels spread akimbo at the hips, while the front wheels lead the way up front, almost towing the car along behind like a hitch of horses.
South African tuner Allers Rods & Customs obviously understands these rules perfectly, because they've followed the established recipe so closely. But wait, you're supposed to start with an ancient Ford, such as a Model T or a Model A, not a 1976 Toyota Land Cruiser 4×4.
The hot-rod engine transplanted beneath the hood is supposed to come from an upmarket domestic such as Cadillac or Lincoln (hence the song Hot Rod Lincoln), but this maverick Land Cruiser uses a 300-horsepower Lexus 1UZ V8 instead. Shoot, they've even got the steering wheel on the wrong side!
That's a Momo aftermarket steering wheel at the helm, and the seats are from a Jeep Wrangler, but the beige paint coating the sheetmetal inside and out is an original Toyota paint code from 1976, lending an air of originality to an outrageous rule-breaker.
h/t: HiConsumption