Check Out This 2020 Toyota Supra Dune Buggy 4×4
The Japanese sports car looks even better as an aggro off-roader.
Rain Prisk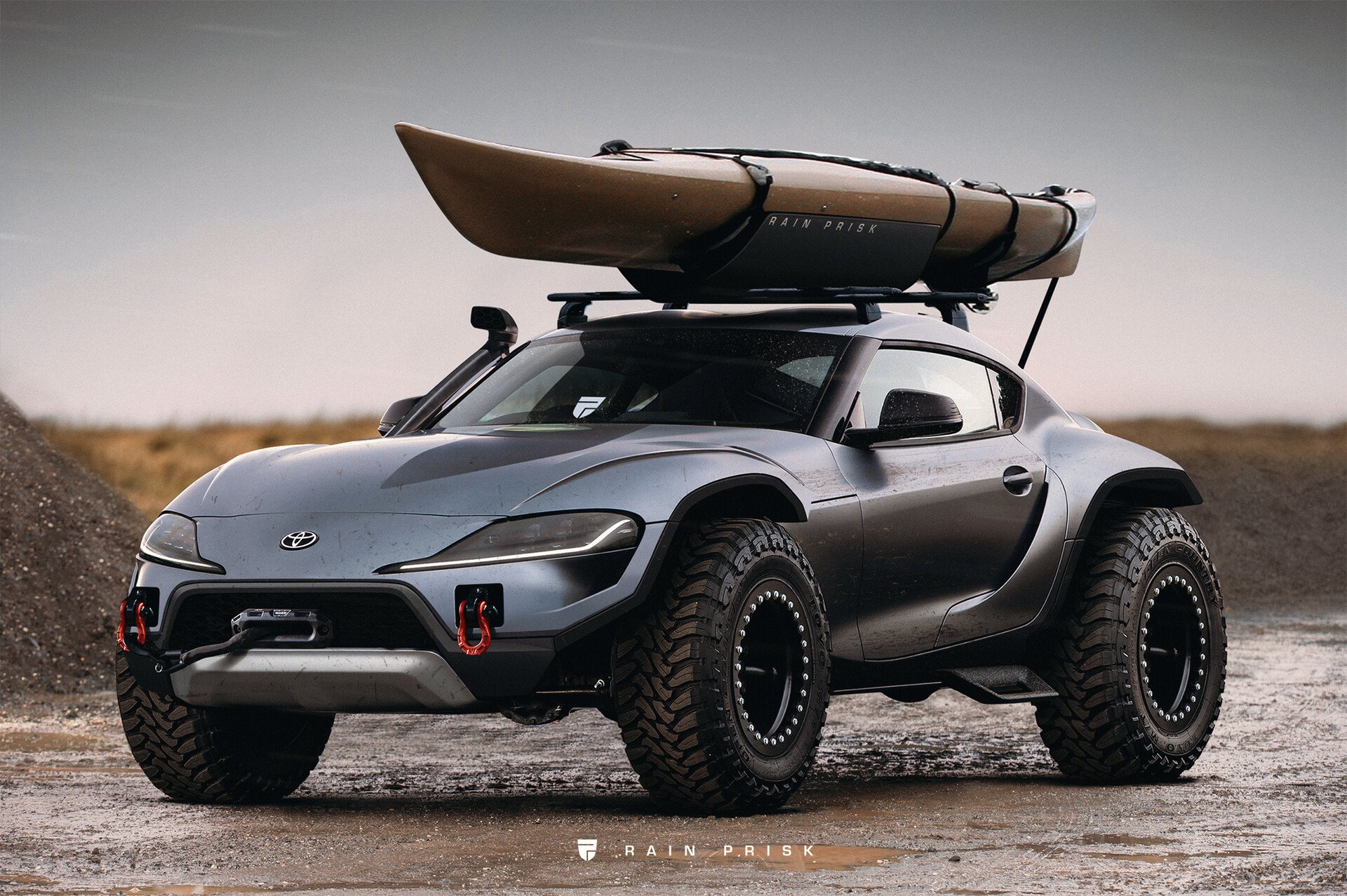 The first Toyota Supra in decades was recently unveiled at the Detroit Auto Show, and the automotive world went wild. 
Leave it to Rain Prisk to make the resurrected model ever even more awesome. Just as the Estonian artist did with this beastly Bugatti Chiron concept, he re-imagined the beloved Japanese sports car as an aggro off-roader. 
Naturally, the fantasy 4×4 has giant knobby tires and trimmed wheel wells. Prisk rendered the body in a light blue with a winch in front and side steps to access the lifted cockpit. Compare it to the real-life production model below: 
As Motor 1 notes, the passenger-side snorkel probably wouldn't adequately aspirate the Supra's 335-horsepower turbocharged straight six when submerged, but we're just nitpicking. 
The actual 2020 Supra will have a base price of $50,000 when it goes on sale this year. Toyota's pinball-themed ad for the forthcoming coupe—fittingly set to The Who's "Pinball Wizard"—was a standout commercial from the Super Bowl LIII broadcast.  
https://www.youtube.com/watch?v=u1LSwcwnpo4
Hopefully the right custom shop can make Prisk's beefy Supra concept a reality.