The All-New Toyota Supra Is Finally Here, Decked Out in Track-Ready Race Trim
The Japanese giant's hottest sports car is back.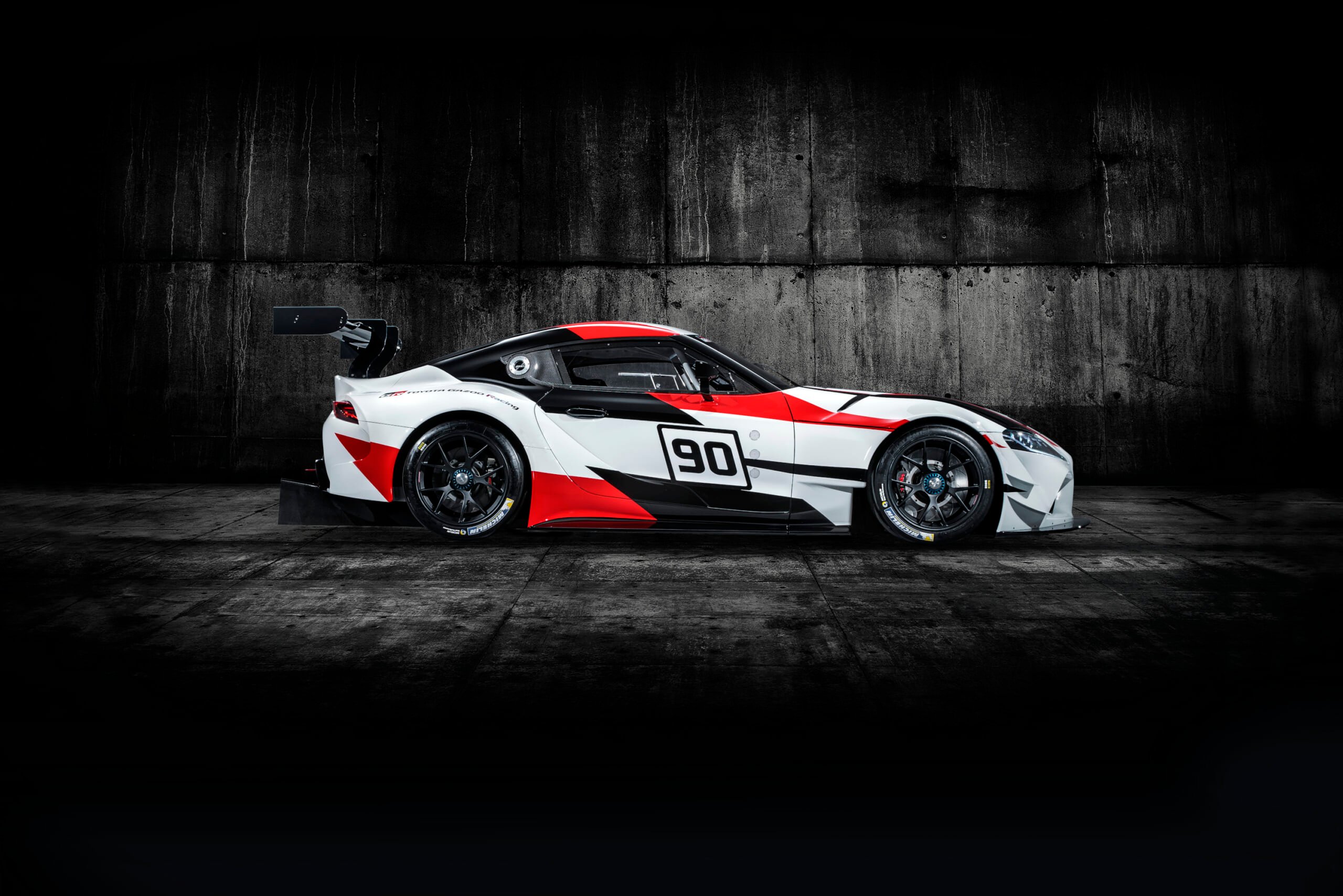 We've waited for a new Supra from Toyota since the company dropped the model twenty long hears ago, and it seems that they are going to tease us just a little bit longer for a complete reveal of the latest iteration of the beloved sports car.
The company did pull the cover off a version of the all-new Supra, but dressed in full racing kit that almost serves as camouflage for the racy new machine, but we'll take what we can get until the showroom version debuts at the New York International Auto Show.
The race car features an obvious gigantic rear wing, with a diffuser beneath the tail, while the front is dressed in widened fenders and splitter as the jutting chin. The concept's hood, fenders and bumpers are all made of lightweight composite material and the windshield and side windows are racing-spec plastic rather than the heavy glass of the street version.
The concept Supra rides lower, in race car fashion, on lowered front and rear suspension using production car components. Those are BBS racing wheels with center-nut attachment and Michelin racing tires. Toyota went with popular Brembo Racing calipers and rotors.
The concept car team gutted the show car's cabin, leaving a stripped-bare racing interior with a racing dashboard and OMP driver's seat and safety harness. OMP also provided the exotic quick-release steering wheel with its digital display panel and switches and equipped with a paddle shift system. 
Toyota fans will recall that the Supra nameplate first appeared in 1978 on a lengthened and more powerful version of the second-generation Celica before its wish was granted to become a real car in its own right. 
That Celica Supra was followed by three further generations of true Supras: the A60 in 1981, A70 in 1986 and A80 in 1993. The front engine/rear-wheel drive GT sports car remained in production until 2002, though it departed the U.S. market after 1998.