The Trans Am 'Bandit Edition' Is A Ridiculously Cool Reboot
Only 77 are being made—and Burt Reynolds signed every one of 'em.
It was the "Spirit of '77" at the New York International Auto Show, where Trans Am Depot showed off its limited run of 77 Burt Reynolds-signed modern replicas of the unforgettable black-and-gold 1977 Pontiac Firebird Trans-Am he drove in Smoky and the Bandit. This retro-themed reboot even borrows its name from Reynolds' iconic movie character—it's called the Trans Am SE Bandit Edition.
" tml-embed-width="560″ tml-embed-height="315″ tml-render-layout="inline
"Its got the shaker hood and the T-tops were a must, if you don't have the T-tops you don't have a Trans-Am, really," gushes Trans Am Depot co-founder Scott Warmack in the car's promotional video. 
Womack and his brother Tod launched the custom shop that converts 2015 Chevrolet Camaros into a modern interpretation of that car's old corporate sibling, the Pontiac Firebird.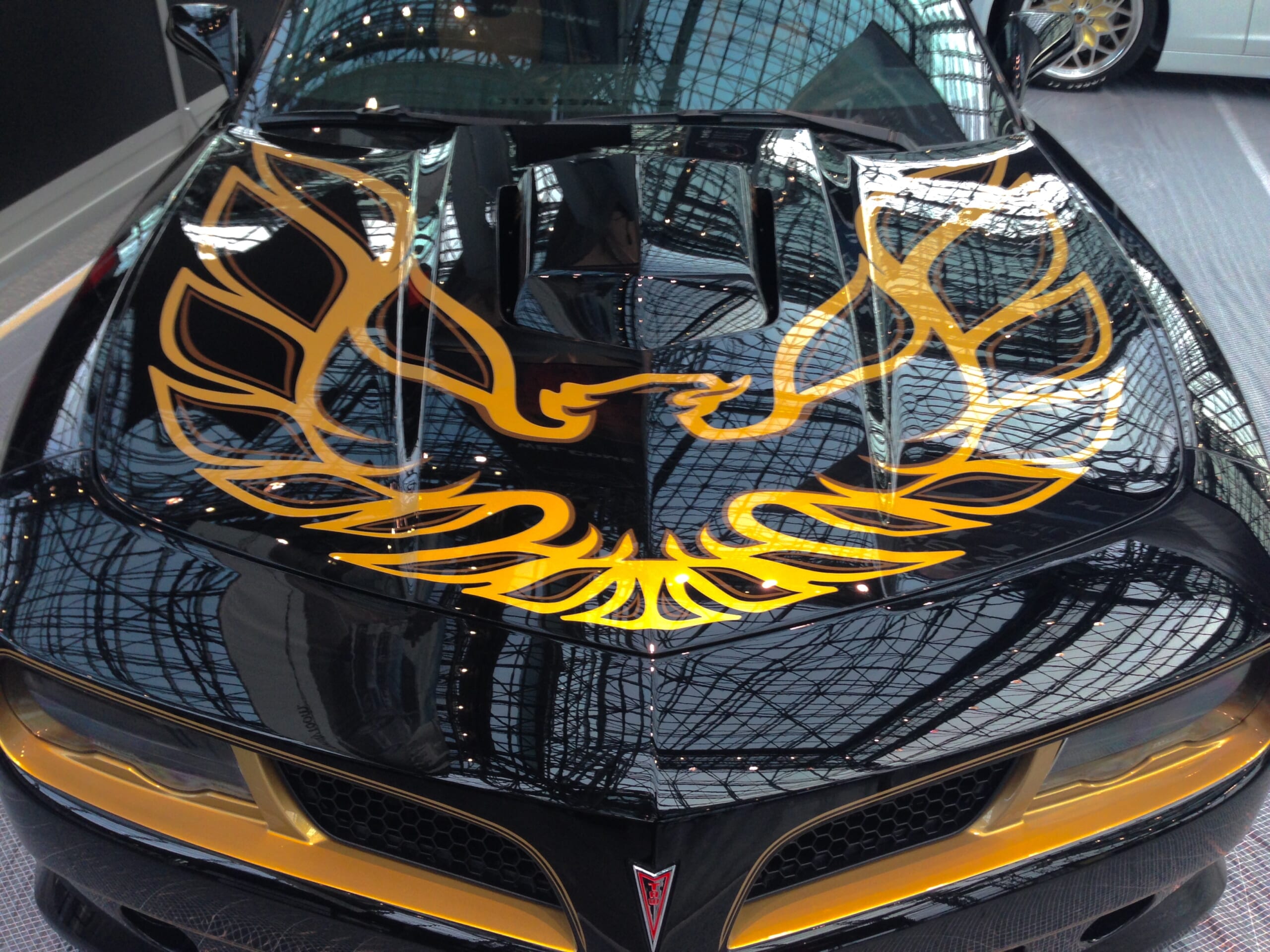 He was referring to the removable sunroof panels above each of the front seat, which leave T-shaped roof crossmembers in place.  Tod Womack points out the challenge of creating the gold-painted "snowflake" wheels and period-correct raised white letter tires for the Trans-Am.
Traditionalists will, of course, dismiss this new car as a pale imitation of the original, and in style, well the original is always better than the revival. 
But under the hood, the Trans Am SE Bandit Edition benefits from the advance of technology since 1977, when that original Bandit Trans-Am for the movie made do with a disappointing 185 horsepower from its smog control-choked 400-cubic inch engine. The new car? It's V8 is rated at 840 horsepower, which should please even the most jaded traditionalist.
For the latest car news, follow @MaximRides and Dan Carney on Twitter.