Two Brand-New Buick Grand Nationals Were Discovered in a Dusty Old Garage, And We Want Them Both
The only '80s muscle car that mattered.
The turbocharged Buick Regal Grand National is renowned for being the baddest, blackest and fastest muscle car of the mostly disappointing 1980s, and Oklahoma's Shawn Mathews and William Avila just scored a pair of brand-new 1987 Grand Nationals in an amazing barn find.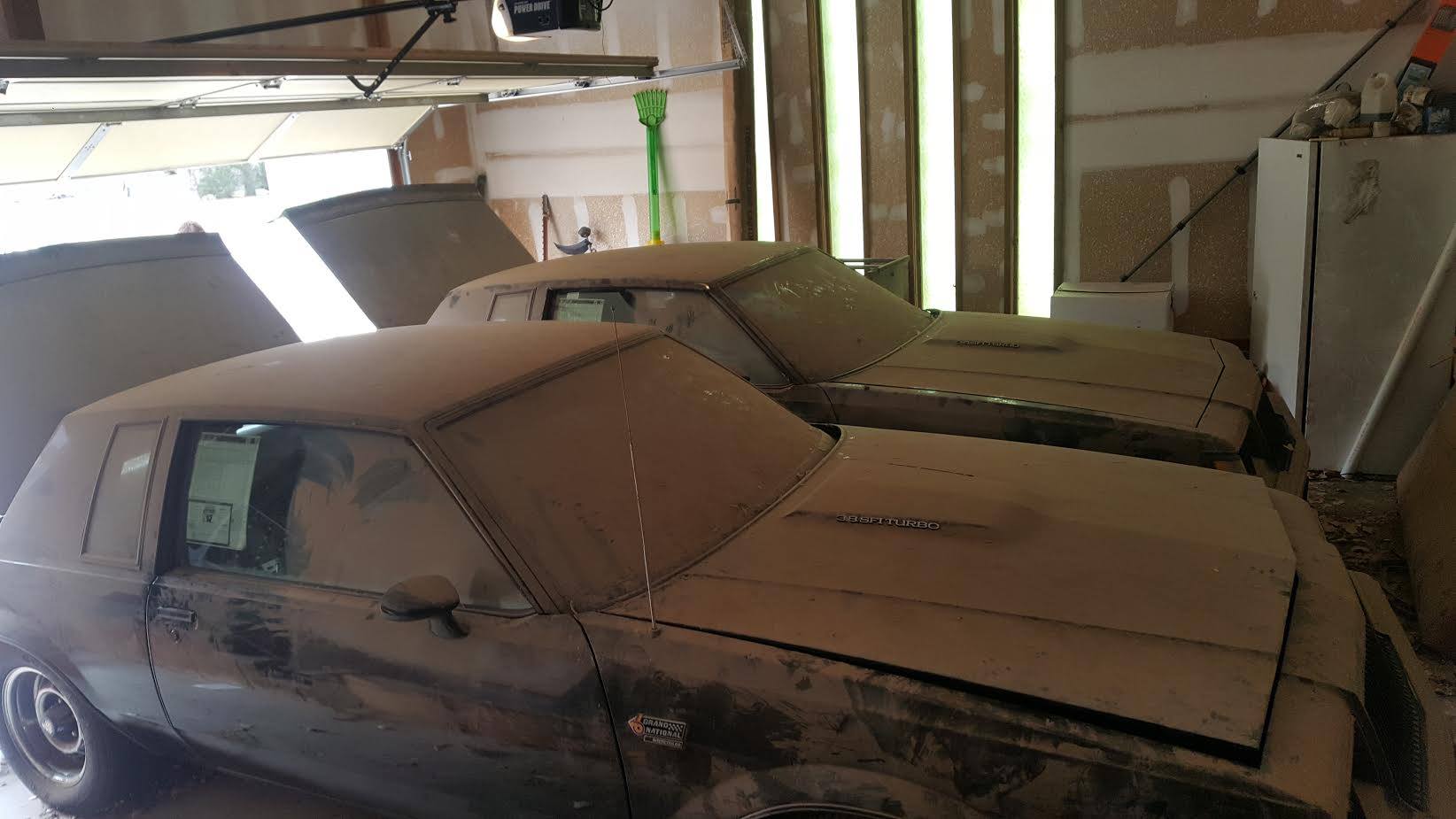 These cars were naturally dusty and in need of some polishing and a change of fluids and tires, but one of them showed just 592 miles and the other had 807 miles.
Not only that, but they bear consecutive vehicle identification numbers, showing that they rolled off Buick's assembly line together. Even better, the cars are also identically equipped with options, so they are indeed identical twins, who have spent three decades together awaiting revival from storage.
In his Facebook post on the discovery, Avila remarks that the lower-mileage car even still had the scent of new car smell inside.
With refreshing work to undo the passage of time, "they will be perfect when we are done," pledged Avila. "They will be at local shows and always be together and referred to as the TWINS."
The rescue was held up by the original owner's asking price of $200,000 for the matched pair. Mathews negotiated a lower price for the two cars that was fair, reports Avila. Similar low-mileage Grand Nationals are listed for sale by collector car specialist Hemmings for $59,900, and those cars have not been neglected during their years of storage.
The car pictured in the photos of the shiny, clean Grand National GNX above sold at Barrett-Jackson's Scottsdale auction in 2016 for $126,500, with 294 miles on it. The GNX was a special, 1987-only, higher-output version of the always-cool Buick Regal Grand National. Buick build just 547 GNXs, so their value as collectors items has always been high.
Those cars were completed by specialist car builder ASC/McLaren and came with a price tag of $29,900 in 1987, or $65,300 in today's dollars.
The original owner of these twin Grand Nationals probably made an inflation-adjusted profit. But if he was looking to invest, stock in Microsoft or Apple would have performed much better, and wouldn't have gotten as dusty in the meantime.