Uber Is Teaming Up With NASA to Develop Flying Taxis by 2020
Your commute may be going airborne.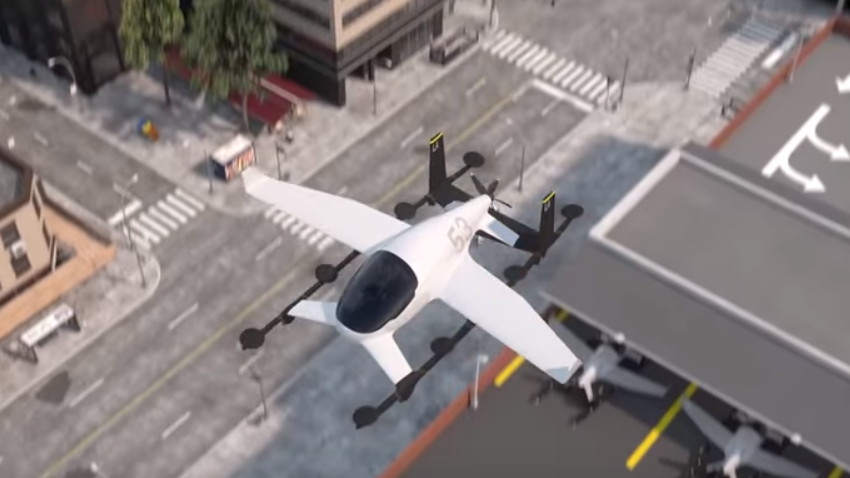 Uber
Uber isn't going anywhere anytime soon. Whatever issues the company may have had internally, on Wednesday it inked an agreement with NASA that could see the sky filled with flying cars by the 2020s.
The on-demand service will be called Uber Elevate (PDF) and yes, the company is dead serious about it.
NASA is working with Uber on its flying taxi project from CNBC.
" tml-embed-width="530″ tml-embed-height="298″ tml-render-layout="inline
Uber's deal with NASA is called a Space Act Agreement and it will permit developing traffic management systems for unmanned aerial vehicles, a.k.a. drones. 
The ride-hailing service aims to move into using vehicles with helicopter-like vertical take off and landing ability. Those cars will be low-altitude vehicles, likely sharing airspace with drones. 
The significance of the deal isn't obvious at first, but it's actually the first time Uber has partnered with the federal government. Even better for fans of a Jetsons-like flying car-filled future, NASA is working with other companies in addition to Uber.
Jeff Holden, Uber's chief product officer, seems to consider the whole flying car thing a done deal. It will happen. "UberAir will be performing far more flights on a daily basis than it has ever been done before," he said in a statement on Wednesday, "Doing this safely and efficiently is going to require a foundational change in airspace management technologies."
Uber indicated it will first try out the flying service in LA and it wants to have it up and running on a regular basis by the time the Olympics come to the city in 2028.
The future is exciting! Until you realize one day you may have to worry about an Uber ride falling on your head. 
h/t CNBC