Meet The Ultimate Hydrogen-Powered Concept Superyacht
It comes with a squash court, indoor pool, and helicopter hangar.
At nearly 600 feet in length and boasting eight decks, the jaw-dropping Acciona Concept Superyacht by British designer Andy Waugh is as visually stunning as it is friendly to the environment. 
The Acciona "is planned to be powered with hydrogen using a similar system currently being trialled in cruise ships and ferries," according to Waugh's website, and "if the power used to manufacture the hydrogen is purchased from renewable energy sources the yacht could be said to be 'zero impact.'"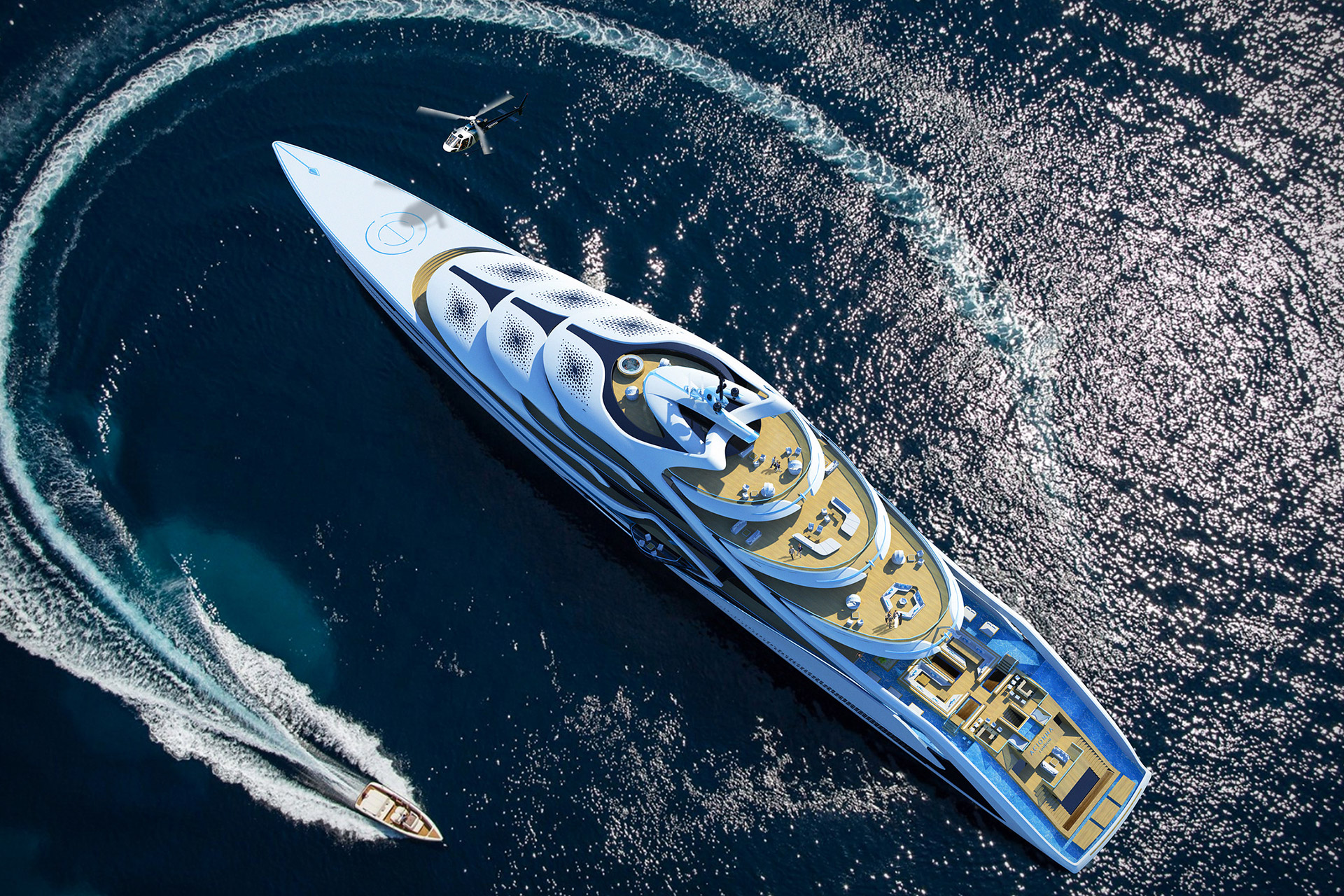 Hydrogen is currently being tested by cruise ships as it may be well suited to larger boats with long-range capacity. But no one boarding this kind of magnificent ship is thinking about fuel sources. Not when they see the interior and amenities that Waugh has planned.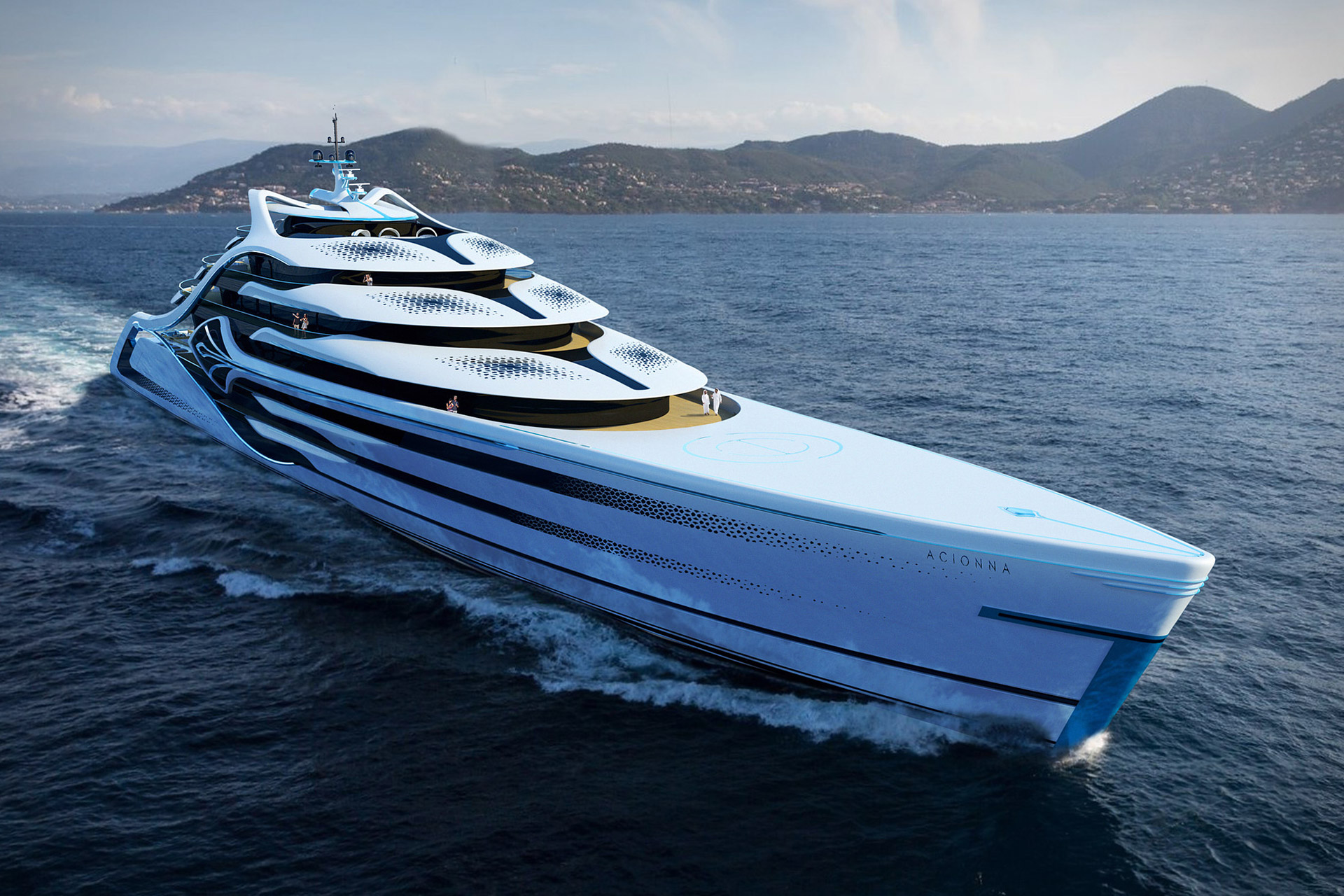 Inside, the Acciona is "colossal," according to its description, and "could include almost any feature desired including potentially a full size squash court, helicopter hanger and a 20 meter indoor pool." 
That part about the pool is enough to get anyone's interest—swimming on the high seas without worrying about sharks or jellyfish sounds pretty good—but that's just the beginning.
On its eight decks, the ship its designer calls a "megayacht" ("super" is apparently just too weak) will have a "main saloon with panoramic curved glass overlooking the main aft deck pool." 
This part of Waugh's design leads "down to the swimming platform," which "is highly unusual as it comprises of a central 'island' of communal areas completely surrounded by the pool and accessed via a tunnel aft and a bridge forward." 
Waugh believes the Acciona concept is for high rollers who "see themselves as trend setters and game changers." 
It's understandable that the designer might want to hype his work, but when looking at renderings of the ship in action, "game changers" doesn't sound like an exaggeration at all.