Dominate the Road in Total Luxury With the Rhino GX Maximum-Duty SUV
It's the only way to roll.
If you remember the awesome Rhino GX maximum-duty luxury SUV, you'll know that the only way to top that machine is by upgrading it with the exclusive five-seat Executive Package.
The Rhino is still built on a Ford F-450 Super Duty truck chassis, with a 6.7-liter Powerstroke V8 turbodiesel or a gas-fueled 6.8-liter V10 driving heavy-duty truck axles through a five-speed automatic transmission.
But instead of the stretched seven-passenger model, the Executive Package provides a more exclusive five-passenger layout that includes premium leather luxury power seats with heat control and foot rests, plus exotic wood, leather and chrome trim.
There is a partition that can separate the spacious rear seat, which has an enormous 40-inch television with satellite channels, a premium Alpine digital audio system and a huge sunroof. The Executive also includes dual alternators to help power all these goodies.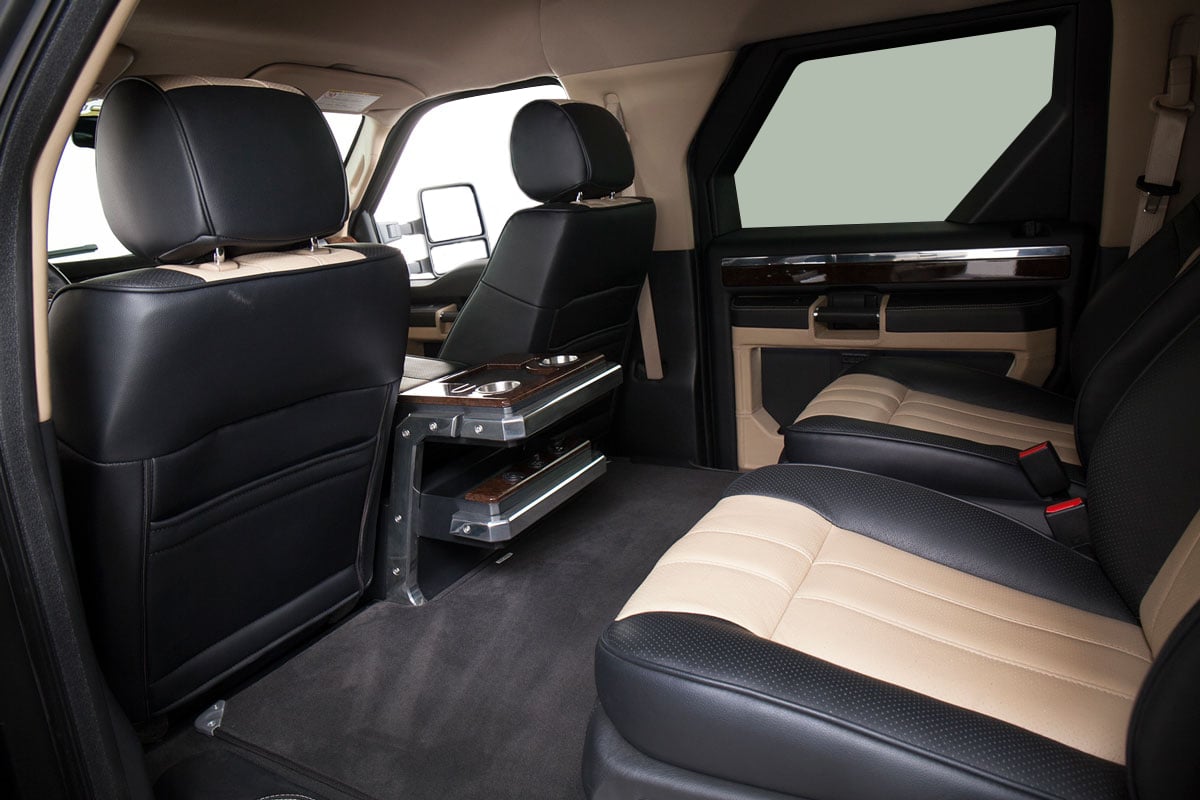 U.S. Specialty Vehicles' pricing for the Rhino GX starts at around $200,000, with a 25 percent deposit due upon ordering your personalized SUV.