The Stripped-Down 'Vampire Slayer' Custom Suzuki Is a Bloody Masterpiece
It definitely doesn't suck.
It doesn't get leaner and meaner than this.
While most custom bikes are overly adorned with aftermarket add-ons, the team at North Carolina's Tattoo Moto went the complete other direction in turning a Suzuki GN400 into the "Vampire Slayer."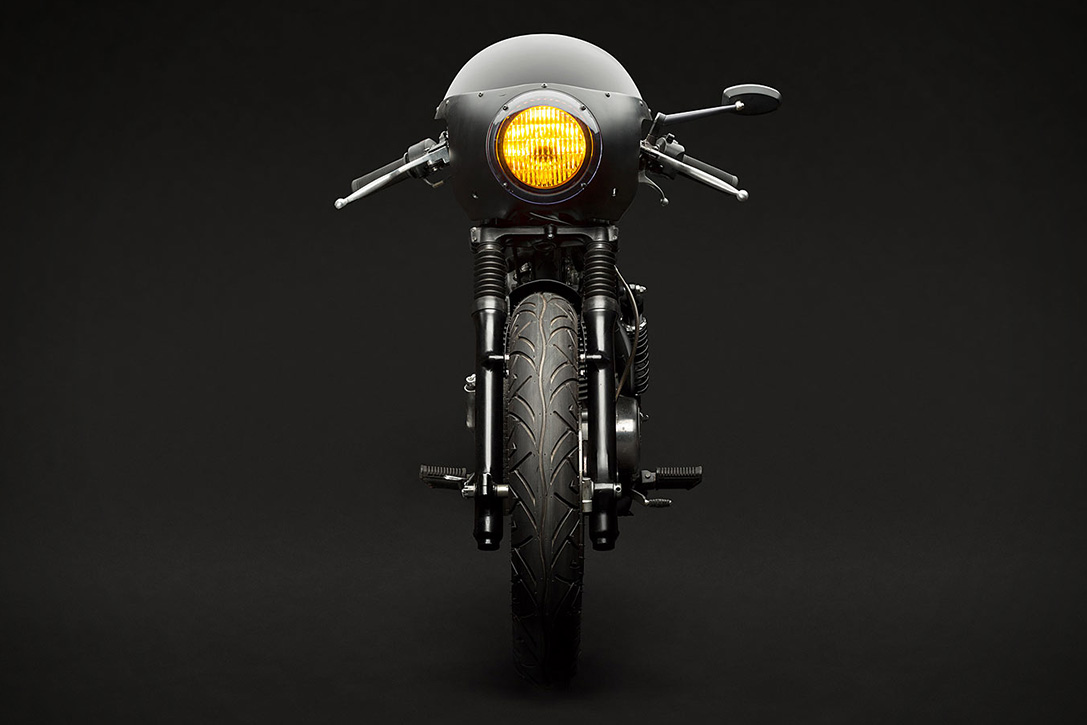 HiConsumption breaks down what we're looking at:
Inspired by Deus Ex Machina's famous 'Grievous Angel' cafe racer, this bike exemplifies moto-minimalism without sacrificing ride-ability or style. It features a hacked-off rear end with a new LED taillight, chopped front forks, powder coated star shaped mag wheels, a gorgeous custom low-profile tank and a slick seat to match. Even the cockpit has been simplified with clip-on bars and a mobile device mount to monitor speed with the help of an app. All done up in matte black, this simplified menace is ready for the hunt.
Just look at the incredible detailing on this machine—and that goth-tastic matte black paint really goes with the vampire theme.
As Rudy Banny, Tattoo Moto's CEO, told the gearheads at Pipeburn: "I love how simple everything is. Everything is in plain sight. There's no glitz or glamour – just two wheels, a simple motor and a few bare essentials."
So is this the bike that Buffy would ride? We say hell yes.