This Custom Ferrari 612 Shooting Brake Is One Hot Hatchback
Definitely not your dad's station wagon.
Dutch coachbuilder Vandenbrink Design is bringing back a vintage 2000s Ferrari supercar with a totally sweet "shooting brake" style.
Originally by the company way back in 2008, the "Vandenbrink Shooting Brake" design is finally ready for production. 
The 2+2 coupe is based on the Ferrari 612 Scaglietti, a mid-engined grand tourer with a hefty 5.7-liter, 540-horsepower V12 that first debuted in 2004. 
Vandenbrink set out retain the "sex appeal" and sleek likes of the original vehicle while adding "the practicality of a wagon," according to a press release.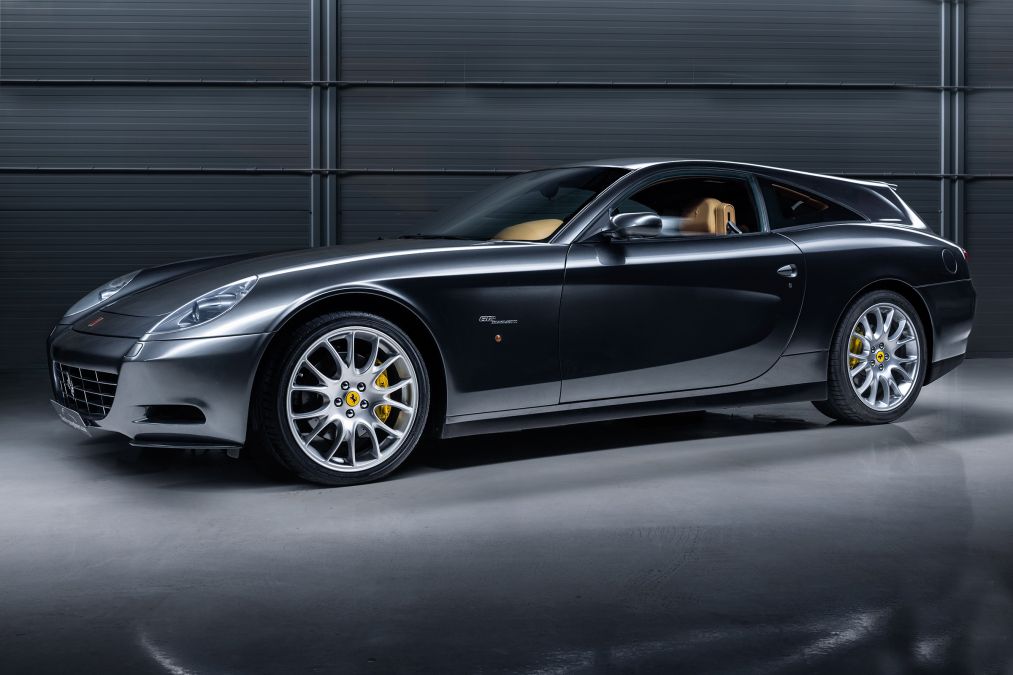 Indeed, the elongated shell is considerably sportier than that of, say, a 2007 Ford Focus Wagon. And the leather-swathed interior is much more functional than what you'd get from a stock 612, with room for adult passengers in the rear seats and groceries in the trunk. 
Assuming the original power plant was kept, it should run like hell to 60 mph in just over four seconds and max out at close to 200 mph. 
Vandenbrink states that its Shooting Brake "will be built only on bespoke order, exclusively for visionary and knowledgeable customers with passion for the underlying automotive quality, aesthetic excellence and historical significance." 
We don't know how intense the vetting process is, but you can also buy one here for just over $336,000.