This Boat-Sized Luxury Jet Ski Is Dripping With Superyacht Style
The Vanqraft VQ16 blows regular jet skis out of the water.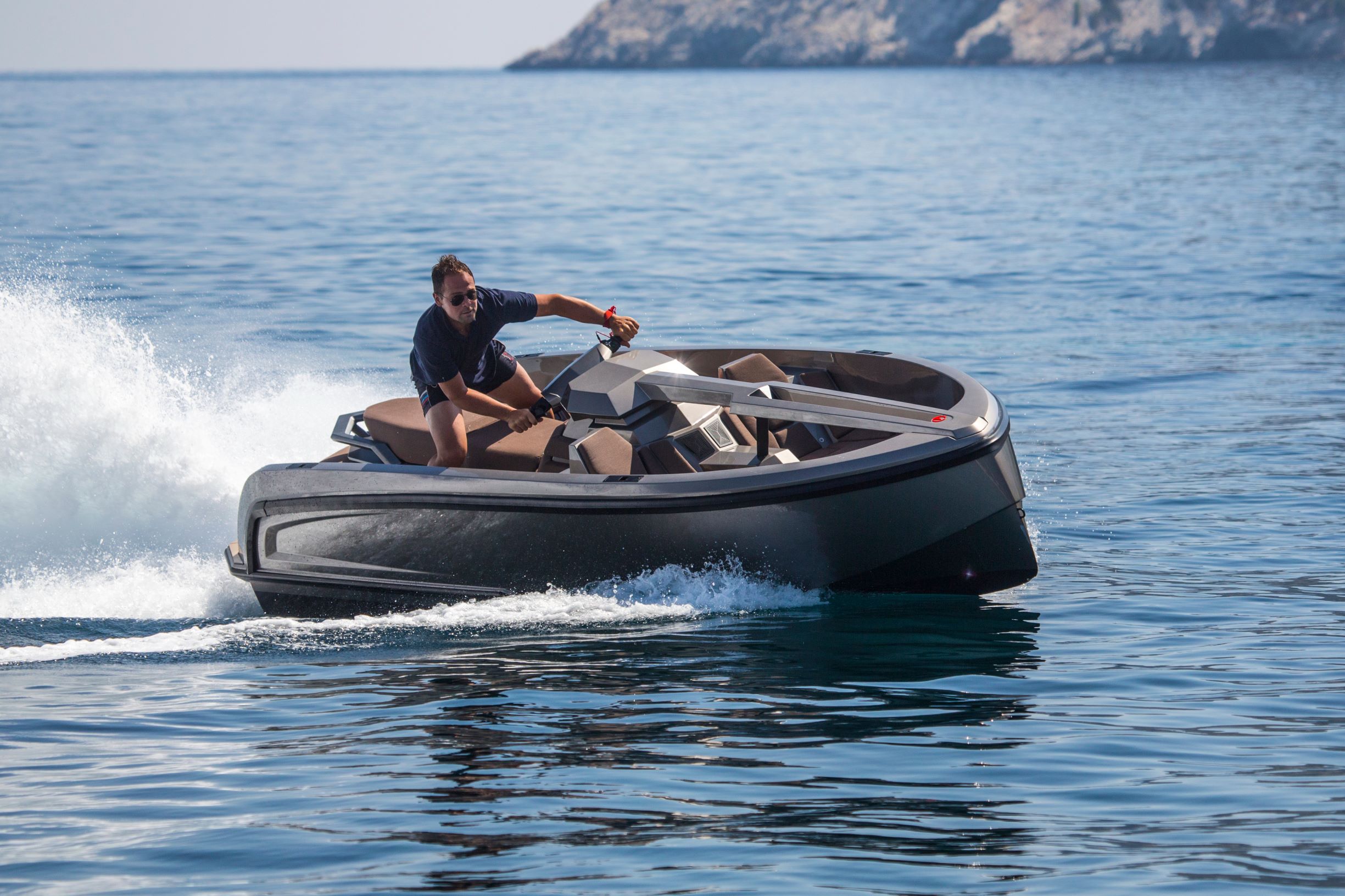 Dutch luxury watercraft company Vanquish Yachts is producing jet skis with all the high-end splendor of a superyacht. 
The 16-foot Vanqraft VQ16 bridges the gap between a yacht tender—a smaller vessel used to service a larger mothership—and a high-speed waverunner. 
In addition to the driver, there's room for four passengers aboard the  spacious deck—two positioned above the bow and two positioned above the stern. 
Hi Consumption reports that the Vanqraft VQ16 is crafted from largely from fiberglass. Thanks to this lightweight construction, a 200-horsepower, 1.8-liter Yamaha engine can push it up to 46 mph (40 knots). 
And if that doesn't fulfill your need for speed, a gutsier Veloce version with a top end in excess of 57 mph (50 knots) is in the works.
While the Vanqraft VQ16 certainly stands on its own as a high-end man toy, it was developed to serve as a tender to the VQ48 DC—a dual-purpose, dual-console 48 footer with seating for 18. Watch it fly around the Saint Tropez coast below.  
As for the Vanqraft VQ16, no price has been announced and only five have been built to date. Head to Vanquish Yachts' website for more information.