This Vintage Porsche 911 Rally Car is Being Auctioned Off For a Great Cause
Porsche fanatics, check out this one-0f-a-kind wonder.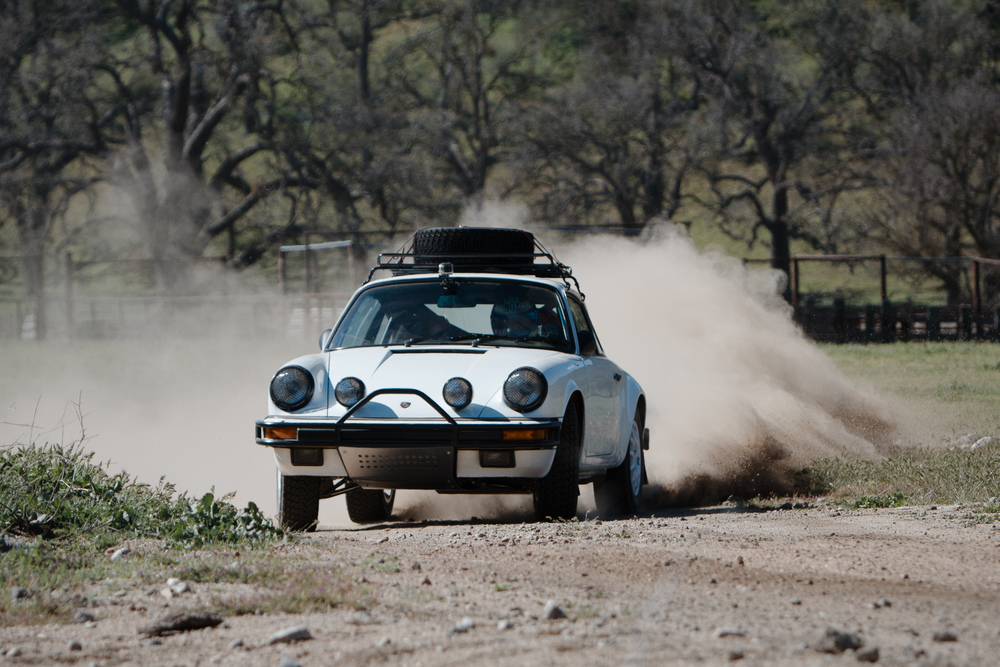 Luftgekühlt, a California-based series of automotive-themed events featuring a tightly-curated list of historically significant or interesting cars, is about to auction off a vintage one-off Porsche 911 rally car for a very worthy cause.
The Luftauto, as it's been dubbed, was created from a classic air-cooled 1985 Porsche Carrera in bright white paint.
It's the Luftgekühlt team's – which includes two-time Le Mans class winner Patrick Long – interpretation of a rally-style 911, "designed in form and function to be both a daily driver as well as a capable off-roader."
The car evokes the spirit of the Baja-style desert races of the type Steve McQueen used to compete in that are a big part of California's car and truck racing history.
In association with RM Sotheby's the car will be auctioned live during Luftgekühlt's April 10th event in Vernon, CA with all proceeds benefitting the Autumn Leaves Project, a charity dedicated to funding pancreatic cancer research. 
So not only are you bidding on an amzing car, you don't even have to feel bad about buying it.