Volkswagen Stuns New York Auto Show With Ultra High-Tech Pickup Truck
The Atlas Tanoak could be a game changer.
We already know they can make a totally sweet bus, but we didn't know Volkswagen was looking to break into the pickup truck game. And based on what they just revealed at the New York International Auto Show, they're damn serious about it.
Meet the Atlas Tanoak.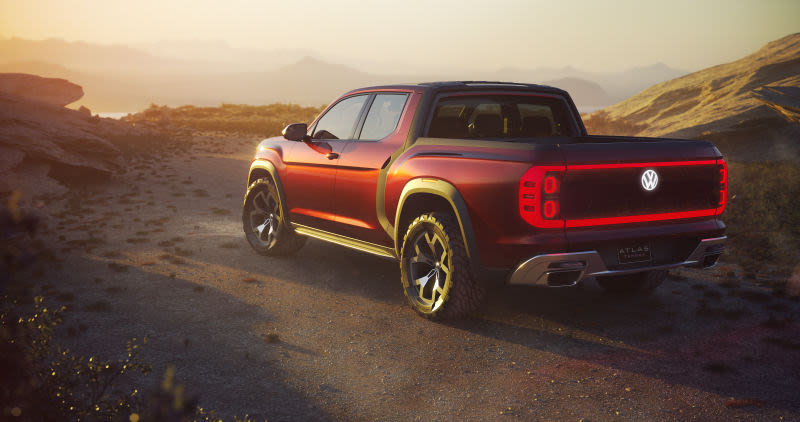 Business Insider has the deets:
The Atlas Tanoak has a 3.6-liter V6 FSI engine, eight-speed automatic transmission, and VW's 4Motion all-wheel-drive system. The vehicle's engine can produce 276 horsepower, 266 pound-feet of torque, and accelerate from 0 to 60 mph in 8.5 seconds. At 214.1 inches, it's 15.8 inches longer than VW's Atlas SUV, and its 9.8-inch ground clearance is two inches higher than the Atlas. 

On the inside, the vehicle can seat five passengers. Most interior settings are controlled digitally through a touchscreen infotainment system.
Considering how much tech Volkswagen plans to pack in their upcoming ID Buzz bus (autonomous driving, zero-emission mobility, digital networking, etc.), we're guessing the Atlas Tanoak will be just a bit more modern than the last VW pickup to grace our shores.
Though Volkswagen has no plans to produce the vehicle any time soon—it's still just a concept—the company states that they're "keen to gauge the reactions of buyers and media, since pickup trucks are one of the biggest volume segments in the U.S."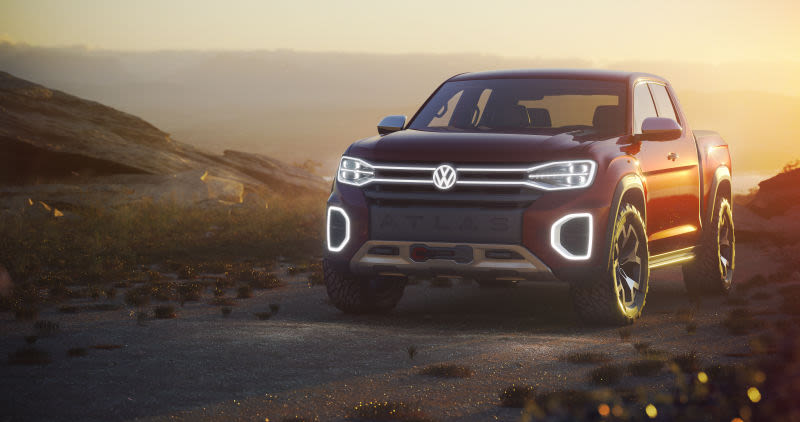 C'mon VW, let's do it!