Volkswagen Is Reviving The International Scout As An Electric Off-Roader
VW reportedly wants to sell 250,000 Scout-branded EVs annually in the United States.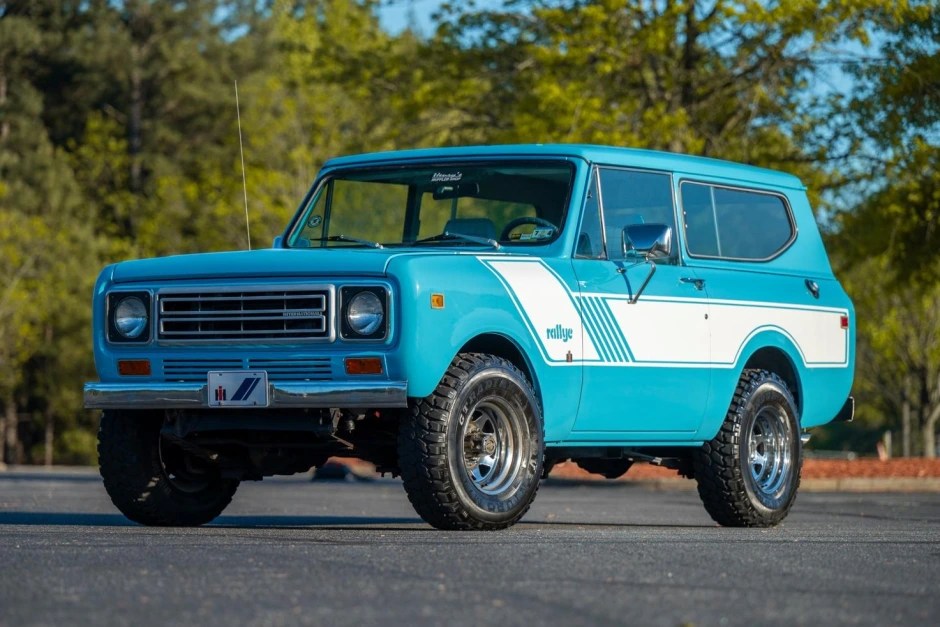 The International Harvester Scout is being revived by Volkswagen as an all-electric off-roader.
VW announced that Scout, a beloved vintage 4×4 that competed with the Jeep Wrangler and Ford Bronco in its heyday, will exist as its own American-made brand the Volkswagen Group umbrella, which includes Lamborghini, Bentley and Porsche.
"After Volkswagen's successful turnaround in the U.S., we are now taking the opportunity to further strengthen our position in one of the most significant growth markets for EVs," Volkswagen CEO Herbert Diess said in a statement.
"Electrification provides a historic opportunity to enter the highly attractive pick-up and rugged-SUV segment as a Group, underscoring our ambition to become a relevant player in the U.S. market."
It's easy to forget that International, a company perhaps best known for making tractors and farm equipment, also made the Scout. Restored examples of the brawny ride routinely crop up at auctions, such as the Lexington Blue 1979 International Harvester Scout II seen above via Bring a Trailer.
As Car and Driver notes, Volkswagen's pre-production renderings of a boxy SUV and pickup feature the same upturned window line as the original. The latter also looks especially similar to the Tarok concept truck unveiled at the New York International Auto Show in 2019.
The Scout was acquired by VW in 2020, when its Traton big rig division took over Navistar International, the descendent of the now-defunct International Harvester. According to a Wall Street Journal report, VW aims to sell 250,000 Scout-branded EVs per year in the U.S. after production begins in 2026.
Few other details regarding the VW Scout are known, but in the meantime, International Scouts will continue to sell as a sought after collectibles.
The aforementioned 1979 model on BaT features its original 345 cubic-inch (5.7-liter) V8 mated to a rebuilt three-speed transmission plus an ultra-retro blue vinyl and plaid interior.
Though the car's battery doesn't hold a charge and the total mileage is unknown, bidding has reached $25,000 with five days left.